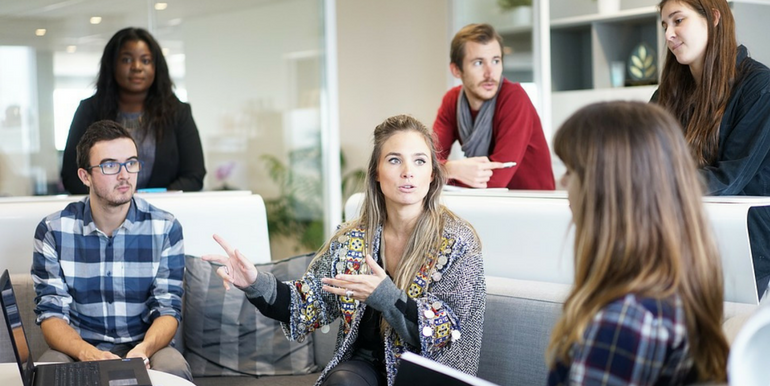 Attracting and retaining top talent has become increasingly challenging over the past few years. With unemployment rates hovering around 4%, a tight talent pool could constrain hiring efforts in 2018.
With a limited talent pool in high demand, organizations and companies must affirm their commitment to providing an excellent candidate experience during the hiring process, and deliver on the promise of competitive and exciting benefits once a candidate is hired.
Here are six ways your company can achieve recruiting success:
Offer Competitive Pay

- After several years of economic recovery, following the Great Recession of 2008, there have been relatively small increases in salary. However, as the talent pool shrinks, it puts more power into the hands of job seekers, allowing them to request higher paychecks in exchange for their in-demand skills and experience. In order to compete for the best candidates in any given industry, organizations should make efforts to increase job salary when hiring.



Provide Unique Benefits

- In order to stand out in the job market, companies must strive to offer more than just higher salaries. Everything from more paid time off, parental leave and gym memberships can be a cost-effective way for companies to contribute to employee satisfaction. By focusing on employee appreciation through special benefits or perks, companies will find more success in attracting and retaining talent.



Focus on Diversity

- The lack of diversity in industries ranging from IT to finance has been a hot button issue over the last few years. However, those that make diversity a priority, by being more inclusive in hiring practices and reducing bias in the recruiting process can benefit from creating a more diverse corporate culture, with employees bringing a wider range of insights and experiences to the table.



Recruit via Social Media

- According to Aberdeen Group, best-in-class companies are 32% more likely to engage candidates via social media. Moreover, 79% of candidates are using social media in their job search strategies. Creating a social media strategy for hiring has made communicating with job candidates easier than ever as targeted talent pools can now be tapped by simply searching relevant hashtags or utilizing industry interest groups.



Create a Remote Workforce

- Working virtually continues to be a growing trend in the United States. In the past two decades, the volume of employees who have worked at least partially by telecommuting has quadrupled and now stands at 37%. This makes it possible to recruit from anywhere in the world, landing the best candidates based on their skills, as opposed to those limited to a specific geographical location. Offering remote work also helps to retain talent and boost employee satisfaction thanks to an increase in work-life balance.



Offer Continuous Learning

- Learning shouldn't stop with the onboarding process. In order to future-proof their jobs, employees must continually develop their skills and knowledge. This will enable them to adapt to any changes in their role, the company or the introduction of new technologies.
Nowadays, it's not only important to attract the talent, to begin with, but continue to offer competitive benefits and new growth opportunities to incentivize qualified and trained people to stay at your organization for the long haul.
Related Content: Employee Retention: How to Engage and Retain Your Most Important Asset
For more strategies to attract and retain top talent for your company in 2018, contact Sparks Group today or set up a free consultation with one of our talent acquisition professionals.
Sources:
http://www.aberdeenessentials.com/hcm-essentials/recruiting-best-practices-in-the-age-of-the-employee/
http://resources.glassdoor.com/rs/899-LOT-464/images/50hr-recruiting-and-statistics-2017.pdf
http://news.gallup.com/poll/184649/telecommuting-work-climbs.aspx
https://www.slideshare.net/PGi/state-of-telecommuting-2014-pgi-report/1