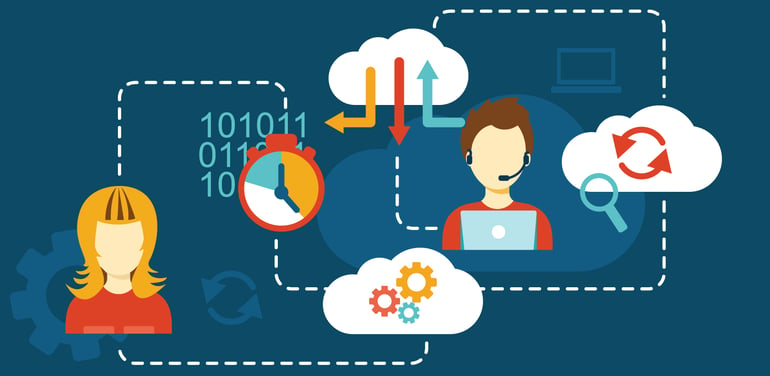 In 2013, Forbes named Washington, D.C. the No. 1 New Tech Hot Spot in the U.S. and since then, the city has continued to progress into a thriving tech hub. Approximately 79 of every 1,000 jobs in the nation's capital are in tech — according to a 2015 analysis conducted by NerdWallet — and there are currently more than 1,000 tech startups in the city.
Clearly, if you're looking to hire top tech talent for your company, hiring managers need to explore additional IT recruiting efforts in order to outshine their competition. Competitive salaries and a generous 401(k) match are great, but it takes more than basic offerings to convince the best and brightest tech stars to join your team.
Now that DC is a burgeoning tech center, you need to step up your employee benefits to attract top IT talent. Consider adding the four perks below to your offerings make your company a place where leading tech professionals want to work.
1. Meaningful Work
Tech professionals are proud of their skills and have no desire to waste them on monotonous work. These passionate, driven workers want interesting projects they can be proud to build. As notorious perfectionists, it's important to top talent to work for a company that offers the time and resources to create a quality product that looks great and functions properly.
2. Ongoing Training
The tech world is constantly changing, so candidates look for companies that provide regular training opportunities. Everyone benefits when you make ongoing training a priority, because employees are able to keep their tech skills updated and your investment makes them feel valued. This may come with a price tag, but it's money well spent, as top tech talent won't stay with a company that's stuck in the past.
3. Flexible Working Conditions
With an average of 48 hours and 39 minutes spent working and commuting each week, a 2015 study conducted by the New York City Comptroller revealed that Washington, DC residents have the third-longest workweek in the country. Since most tech jobs can be completed remotely, offer employees a strong work/life balance by allowing them to work from home at least a few days per week.
4. Upward Mobility
The best tech professionals know they're in demand, so they won't stay at a company that offers no room to grow. According to the annual salary survey conducted by Dice, 62 percent of tech experts got a raise in 2015 — which was due to 10 percent of respondents receiving an internal promotion during the past year alone. Make career growth part of your company culture, so you don't lose your tech talent to the competition.
Looking to partner with staffing agencies in Washington DC? Sparks Group offers specialized IT Staffing services to connect the area's top companies with the top technical talent they need.
Connect with our recruiting experts to start attracting top tech talent.