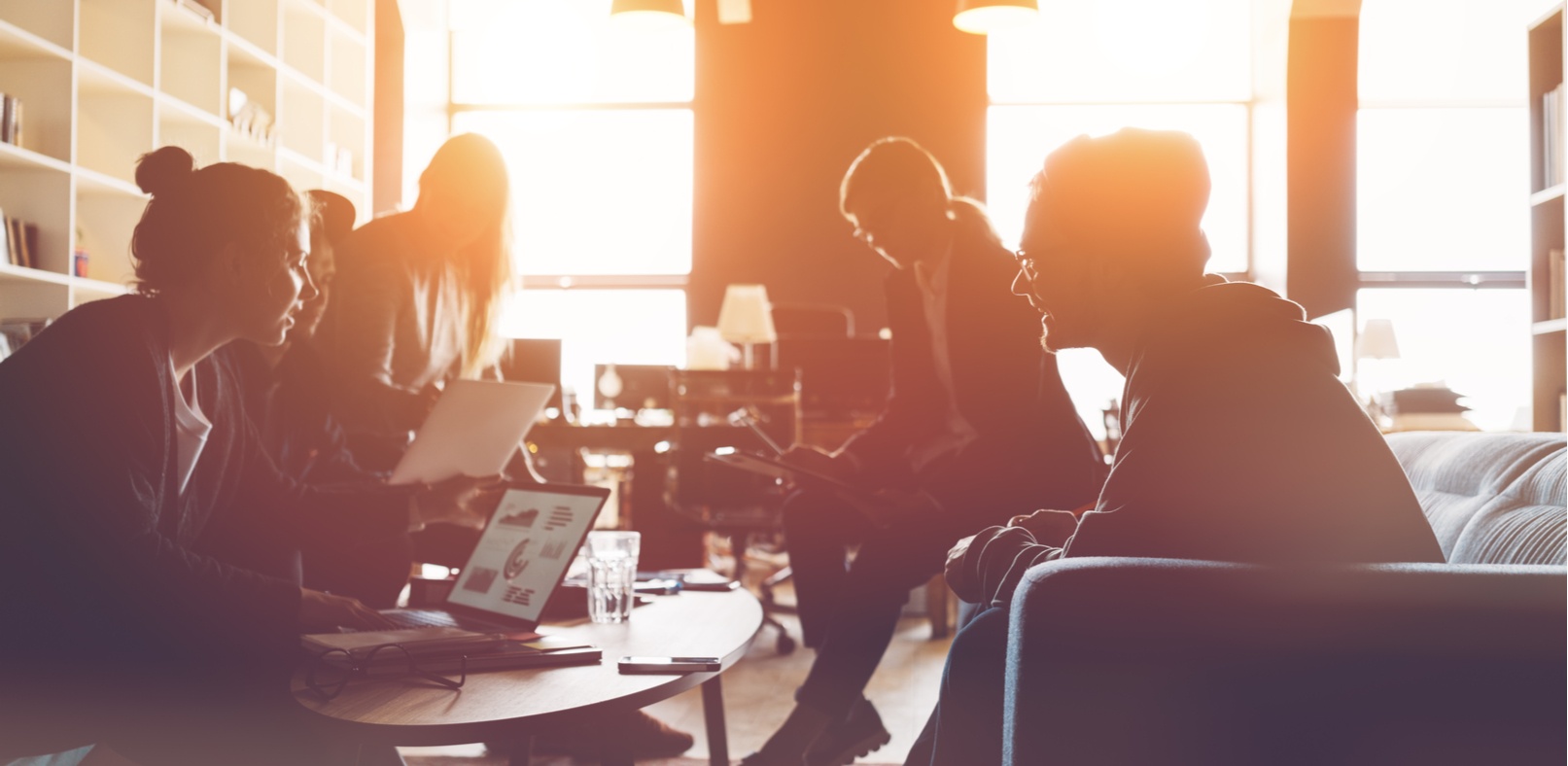 Estimates predict that by 2025, the millennial generation will comprise up to 75% of the workforce – which means companies must learn how to engage with them effectively.
Successfully recruiting millennials demands a fresh spin on an old strategy.
Millennials are unlike any other generation of professionals. With this demographic, it's all about what your company can offer. The central theme is to focus on growth opportunities, perks, benefits and cultures that are important to those born between the years 1982 and 2002.
Understanding The Millennial Workforce
Before you determine how to recruit millennials, it's important to understand the generation so you can best engage and excite them about job opportunities.
Millennials Are:
1. Multitaskers
Millennials often prefer to juggle multiple tasks at once while at work. While this can be great for productivity and staying busy, keep in mind that this also means that they tend to be more easily distracted. It's worth developing strategies to help address this so that when a new millennial worker starts, they have clear expectations and deadlines for work, so they have the structure to best handle multiple projects or tasks at once.
2. Social Media Savvy
Millennials were the first generation to embrace social media and also tend to spend more time online compared to older populations. Their inclination and eye for the digital age can be a vital addition to any business hoping to build their online presence or market to target audiences.
With this in mind, recognize that companies not using multimedia in their social media posts or not posting frequently can come across as undesirable for millennials to work at if they consider them to not be as in touch with the latest trends.
3. Achievement-Oriented
Millennial professionals are highly-driven and rely on career and work goals to keep them feeling accomplished and expanding on their skill sets. Examine how your business recognizes team accomplishments and advancement and identify any gaps. Consider tweaking systems to encourage younger employees to take ownership of a part of a project to help them establish themselves in the work world and encourage long-term success.
HR Best Practices For Recruiting Millennials
1. Offer Flexible Work Schedules
74% of millennials desire flexible working schedules. With modern technology, it is easier than ever for employees to work on-the-go or remotely, helping create a better work-life balance.
When recruiting millennial employees, give them the flexibility to individualize their schedules when it makes sense. Younger populations want to work when they are most productive, even if this falls outside of the traditional 9-5 workday.
For example, permit work from home if they don't have client meetings or allow for compressed four-day workweeks. Supporting and encouraging work-life balance within your organization can mean more than you know for millennials.
2. Prioritize Growth and Development
Millennials are a generation that values education and grew up with information at their fingertips using the power of the internet. It's important to remember these young professionals want to learn and develop quickly in their careers – and they aren't afraid to leave an organization for another in order to obtain the growth they desire.
Millennial employees who are most likely to remain with their company are satisfied with the support they receive from the organization towards the growth of their professional development. To attract and retain top talent in this demographic, create development opportunities they crave.
Some examples include internal and external training related to their role, educational stipends for paid courses or tuition reimbursements, and networking opportunities with professionals in the positions they may want to grow into. There are many options, but the key here is to ensure your workforce is engaged and excited to learn and grow within your company.
3. Highlight perks that are important to millennials
About 64% of millennial workers care about company perks. Although competitive salaries and robust health benefits are appealing to all workers, millennials are also looking for unique bonuses that set your company apart from others.
Your talent acquisition strategy can include ideas like access to fitness facilities, paid meals, pet friendly policies, matching 401(k) contributions, paternity leave, PTO for volunteering, and unlimited vacation time.
4. Focus on improving company culture
Millennial professionals care deeply about company culture. According to Deloitte's 2016 survey on millennials, 76% are more likely to report high levels of satisfaction in a creative, inclusive environment. As a group, millennials want to feel good about the work they are doing and proud of the organizations they affiliate with.
Company culture involves the social and work environment at your workplace and how it affects employee happiness. Successful components of company culture will vary across organizations but often includes happy hours, sponsored networking events, team lunches, and other activities that give workers a chance to feel more connected with their office and team.
Effective Tactics For Recruiting Millennials
Once you understand millennials and their motives, you should consider recruiting strategies for reaching and enticing them to work at your organization. Apart from online ads, here are some other channels for attracting the attention of millennial job seekers.
1. Network At Conventions
Another effective place to meet face-to-face with millennial professionals is at networking events or industry-related conferences. These job seekers are usually more motivated and excited to work, and you may be able to find the right candidate to work at your business.
2. Expand Your Digital Presence
Organizations who create and post useful and engaging content build an online reputation that job seekers and people interested in your industry will reference and check back for. Evaluate your company's social presence by examining interactions on blogs, social media posts, impactful videos, and others to determine how you can adjust your content strategy to act as a tool for inbound recruitment.
How To Speak To Millennial Audiences
Millennials are often opposed to reading long columns of text to get the information they need. Break up information on your website and job postings with bullet points and imagery to improve readability. When possible, include video components on your website to provide a different form to distill information.
1. Promote Company Culture
Achieve success when recruiting millennials by incorporating company culture. If you don't have these value points in place, here are a few to get started on:
Craft a compelling brand story. If your company has a unique and inspiring back story, share it with the world and let them know why you do the things you do. You may earn the respect of more than just new recruits.
Create a mission statement with heart. Both employees and companies should have values and interests that align in order to increase engagement and results. Refine your values, stand behind them, and you'll have a better chance at finding candidates that will stand with you.
Empower employees by listening. Let millennials know that there is an opportunity for them to influence the workplace and make a difference. With constant negative media attention around millennials (i.e., being lazy and spoiled with information and 'killing' old industries), this generation is out to prove their worth to themselves and to you.
2. Update Website and Job Posting Messaging
Millennial job seekers often visit company websites prior to an interview to get a sense of their company culture and growth opportunities to determine if they could see themselves working there. Consider updating your website and job-related assets if they are outdated to better reflect these values to better resonate with millennial viewers.
Take a look at your website's "about us" or "job board" sections since job seekers will likely pay close attention to these parts of the site. Identify where your company uses self-serving language or doesn't put enough emphasis on why a job seeker would like to work there and update accordingly.
Also consider rewriting job postings to highlight the benefits of working at your organization by honing in on how the company promotes career growth opportunities, provides a sense of purpose, and embraces diversity and inclusion.
Learn More: Employing a Diverse Workforce to Reach Your Company's Goals
3. Vocalize The Importance of Collaboration
Millennials place high importance on team collaboration, with 74% preferring to collaborate in small groups and 38% believing that outdated teamwork processes harm company innovation.
In order to best appeal to this preference, make sure that within any format, whether on the website, in a job application description, or verbally, that your company speaks to its team chemistry and ability for employees to work together effectively.
One tactic is to update or include pictures that feature employees smiling and doing tasks together on the website or other formats.
4. Modernize Your Website's Design, Usability and Features
Businesses with outdated websites will appeal less to younger generations. The millennial generation grew up with access to computer technology and will find a sense of comfort in working for tech-savvy companies where they can quickly adapt and become useful. When conducting company research, slow outdated websites can lower their trust and deter young professionals from applying to jobs.
Conduct internet research or visit competitor websites to determine current trends for website design. Updating and modernizing a company website can help create a sense of trustworthiness, not only with job seekers, but even with prospective clients.
Recruiting Millennials For A Particular Sector
While overarching tips and recommendations will help your business to bring on millennials to your workforce, more technical industries may benefit from more honed-in considerations:
Information Technology
The millennial generation grew up with access to computer technology, which means that these job seekers tend to be more tech-savvy compared to older talent. Generally speaking, this means you will have to spend less time onboarding them to your company's software or technology.
Millennials also realize the popularity and competitiveness of information technology positions, partially due to the high earning potential. Many opt to participate in webinars, earn online certificates, and enroll in additional classes or code camps to stay updated on the latest technologies and best practices.
When hiring millennials for tech jobs, ensure that your organization makes a vested interest in staying up to date on emerging software and programming languages to understand how these certifications and training differ and which skill sets best fit your open roles.
Accounting and Finance
Millennials interested in accounting and finance positions often are looking for an office that promotes ongoing learning and growth. They will likely thrive if they are able to have an experienced mentor that can answer their questions, help teach tricks and tips for successful work, and help map out future career goals. Make sure your office culture encourages these aspects to best encourage millennial happiness and retention.
Office and Administrative
For administrative, customer service, and other office jobs, millennials want their work to make a difference, and often prefer to be in a customer-facing role where they can build relationships and feel a sense of purpose at their job.
Ensure hires have the proper training and support to move into office and administrative roles where they are tasked with speaking with and assisting clients. This feeling of accomplishment can help build communication and problem-solving skills.
Creative and Marketing
Millennials candidates tend to be more curious than older generations, and many may have unique recommendations that can help transform your business. Young professionals looking to work in marketing and creative roles expect more independence and freedom to explore different approaches for writing, design, and video production.
Ensure that your organization keeps this in mind and is open to providing different applications or resources to ensure their needs are met.
If you're struggling to recruit or attract millennial talent, partnering with a staffing and recruitment agency will give you proven tips and strategies to attract young professionals. Sparks Group has placed thousands of qualified candidates across many organizations spanning a wide range of industries. We take pride in the attention we pay to candidates in their search and in the tailored options we provide our clients.
"[My Sparks Group Recruiter] has been nothing short of phenomenal! She has been truly attentive to my ambitions and goals, provided responsive feedback and gave actionable advice. Even when I had a moment of millennial anxiety, she was a great coach and cheerleader through the entire experience. Such a gem!"

– Contract Employee, Program Coordinator at a Large Nonprofit Organization
Learn More About Sparks Group Accounting Recruitment, Admin Staffing, Marketing Recruitment, & IT Staffing Services
Expanding Millennial Recruitment With A Staffing Agency
Sparks Group is one of the top staffing and recruiting agencies, dedicated to saving employers valuable time and resources. Recruiting partners can assist in matching your organization with talented and qualified millennials and help you maintain some of the strategies outlined in this piece.
To learn more about how partnering with a staffing agency can improve your access to those in the millennial workforce, schedule a free consultation with a Sparks Group recruitment expert today.
---
Sources:
https://www.forbes.com/sites/workday/2016/05/05/workforce-2020-what-you-need-to-know-now/#3fe67b572d63
https://www.inc.com/ryan-jenkins/how-to-attract-millennials-with-the-right-company-perks.html
https://www.joinforge.com/growth-flexible-work-arrangements/
https://www.inc.com/peter-economy/the-millennial-workplace-of-future-is-almost-here-these-3-things-are-about-to-change-big-time.html
https://www2.deloitte.com/content/dam/Deloitte/global/Documents/About-Deloitte/gx-millenial-survey-2016-exec-summary.pdf
https://business.linkedin.com/talent-solutions/blog/hiring-millennials/2016/new-insights-that-may-make-you-rethink-how-you-recruit-millennials