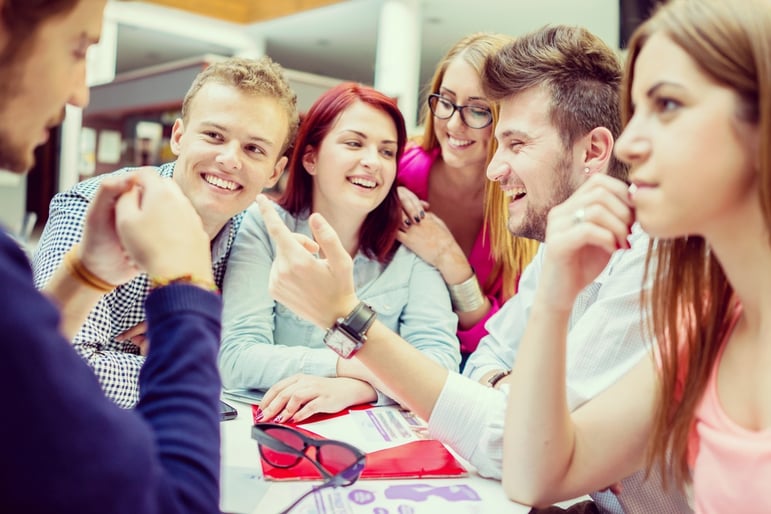 Businesses leaders are realizing the importance of finding employees who fit company culture. Skills can be taught, but when an employee doesn't share your values it's harder to work effectively together.
It's important to start your recruiting process with your company culture in mind to ensure you start off on the right foot. Search for candidates who not only have the skills to perform their job, but also fit comfortably into the existing team.
Related: 4 Simple Ways to Boost Your Job Post's SEO
Here's how to get started:
Job Descriptions
Use terms and tone that reflect your values and culture. If your office is traditional, you should use a professional tone, if it's more casual, try an edgier flair.
These samples from different companies searching for a software engineer demonstrate how company culture is reflected in word choice.
Manufacturer - "Implement solutions that are aligned with and extend shared platforms and solutions."
Large Tech Firm- "...steering global traffic, guiding services, and predicting and preventing failures.... all in a day's work."
Print Media - "...communicate and work effectively with others, write scalable, high quality code and deliver work on schedule."
Three companies recruiting for essentially the same position, but revealing very different corporate styles. Keep this in mind when creating job descriptions.
Web Presence
Build a great corporate website that shows candidates what they can expect if they work for you. Tell your story by featuring pictures that indicate whether everyone wears a suit to work, spends a lot of time on community outreach or competes on the company air hockey table during lunch breaks.
If you can feature actual employees on your site, even better. A picture and a few words from your team can attract similar candidates.
Recruiters and Job Boards
Different job boards attract different candidates, so be mindful of where you post open positions. Depending on your industry, niche boards may be more effective than large national ones at finding prospects who fit.
The same care should be taken when partnering with a recruiter or staffing agency. Interview your recruiter carefully to make sure that they will represent you accurately. Look at their website and other materials to see if they are compatible with your way of doing business.
As an added bonus, if you are open with your agency about what you are looking for, they can screen for cultural compatibility before you do, saving you the time of interviewing candidates who will never fit in.
Why go to all this trouble?
Employees who fit in will stay longer and will often work for a little less pay. And while business demands and required skills may change, a person who fits the company's culture is more likely to remain an asset by changing, growing and adapting to evolving company needs.
Sparks Group can help you to create job descriptions, recruit and identify candidates who will fit into your corporate culture. To learn more about how we can help, contact us today!