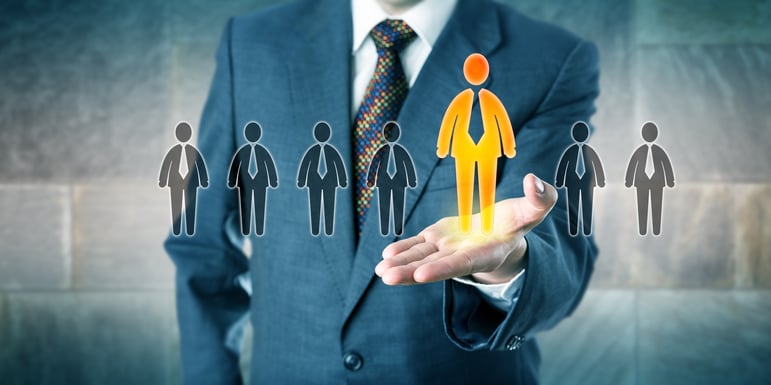 It's that time of year again. You might recognize it, that time when you look around and take stock of all of your accomplishments and missed opportunities from the last twelve months and set your goals for the New Year to build on that success accordingly. For us, like many of you, our chief focus in this process is how we can best improve on our organization's success, profitability, and productivity as the next year approaches. And the key building block to this goal is at the core of your day-to-day operations - your people.
So, with this in mind the question stands - what can you and your teams do now from a talent acquisition standpoint to ensure you don't miss the boat on any steps to ensure you recruit and retain the top talent in your industry going into the New Year? Well, here are some tips, gleaned from our decades of experience in temporary staffing and permanent full-time recruiting services.
1. Culture Rules - Be a Great Place to Work
Amid statistics such as employees changing jobs every 18-24 months on average, cultivating a positive, stimulating culture that employee teams view as a great place to work is more important than ever in attracting and retaining top talent. Particularly among Millennial employees, culture is king - above nearly all else, including financial compensation. And the opportunity to influence and tap into this massive well of talent and potential is undisputed- according to a recent Forbes Magazine article, only 29% of Millennial employees are emotionally engaged in their workplaces and love their jobs.
Culture is critical to ensuring your employees not only want to come to work for your organization, but stay for the long-term.
2. Be Personal. And Transparent
Among employees and candidates, a personal, honest touch goes a long way - especially amid our society of rapid, frenetic, and often impersonal modes of communication and engagement. One way to accomplish this that we have implemented at Sparks Group is to brand your internal talent acquisition leaders as experts in the vertical market industry spaces where they are focused on recruiting and placing candidates. This enables us to truly demonstrate that we 'get them' and have real-life insight into the needs, nuances, and demands of each particular field while boosting placement success rate.
Related: How to Build a Great Employment Branding Strategy
3. Focus on Long-Term Relationships and Building Real Connections That Last
As the saying goes, 'people want to do business with people they like.' More than just this, however, is the other unmistakable truth that clients and candidates want to work with experts who they have built relationships with, and who are genuinely interested in their near-term needs and goals as well as the future evolution plans. Essential to your success, then, is delving deep into client and candidate needs, listening fully to their requests, and correlating these to the needs of organizations to create as close to a 'perfect match' as possible for lasting, mutual, satisfaction.
4. Seek Talent in Undiscovered Places - Where No One Else is Looking
While this may seem obvious, a critical element to maximizing your talent acquisition strategy and activity is to seek out resources and candidates outside of the typical, well-trodden pool where everyone else is trying to snare the same fish. Here again, leveraging your in-house industry experts to receive their recommendations on top conferences, events, awards programs, college/university programs and sub-disciplines can be an excellent place to start on this quest. Another great place to embark on this journey is to keep active tabs on where some of your most successful employees were sourced or recruited from. This can help you find out how they may have heard about your organization to focus your recruiting, branding, and outreach efforts going forward in the future.
5. Promote Internal Engagement and Buy-In
This is the part we like to affectionately call, 'Walking the Walk.' In so many words, this really means that in order to cultivate a culture of positivity, success, and engagement, it is essential to lead by example and mirror these top qualities of your organization in your talent acquisition activities. This results in employees and candidates alike being able to grasp a real sense for how your organization works and what it values, as well as to envision their position within it - essential ingredients in the recipe for long-lasting engagement and success.
Sparks Group is a nationally-awarded staffing agency, with industry-specialized divisions and local market knowledge to meet your unique staffing needs. The team of staffing and recruiting experts at Sparks Group can help your company source, recruit and hire the best candidates for your open positions, reducing cost to hire and time to hire.