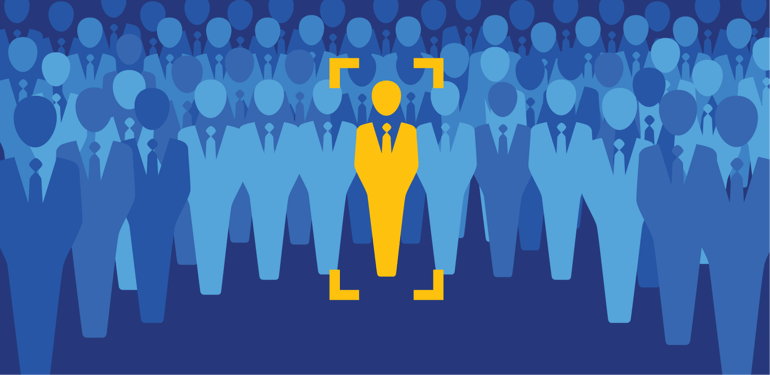 What began in 2015 is now the new normal: nearly 60 percent of new jobs in the United States now require skills held by just 20 percent of the population. The Georgetown Center on Education and the Workforce has predicted that demand for college-educated workers will outpace supply by more than 300,000 annually, as the US produces three million fewer grads than are needed over the next decade.
As an employer, you'll continue to battle for finding top talent. What's critical to your success is understanding today's candidates. They're a new, mobile and socially-connected breed – and you need to meet them on their own grounds
Meet the Proactive Candidate
During the recession, workers throughout the US heard the same message as their global counterparts: No job is forever. Everyone should be prepared to launch a job search on a moment's notice as business conditions fluctuate. At the same time, social media came fully into its own as the cultural norm for making connections. For instance:
Time spent on Facebook now exceeds that spent on Google.
Facebook now directs more users to news and information sites than does Google's dominant search engine.
There's a New Kid in Town: The Proactive Job Candidate.
These job seekers cultivate new career opportunities long before they need them. In its recent Job Seeker Nation survey, Forbes set out to define the intentions and practices of this modern, recession-weary worker. Here's what they learned:
A total of 53 percent of employed Americans – 63.5 million people – are open to new job prospects even if they aren't actively looking.
These candidates are highly educated, more social and better connected than the rest of the population. For instance, 52 percent are college graduates, compared to 31 percent of active job seekers and 44 percent of those not open to new positions. Their social media rates are significantly higher: 77 percent use Facebook, 36 percent use Twitter and 34 percent use LinkedIn.
In a survey commissioned by US News & World Report, more than 80 percent of job seekers said they'd rather have a job they love than one that pays well. They also want personalized benefits and to work for environmentally-friendly companies. They are:
Passionate and selective: If they have high-demand skills, these workers are aware that they can work remotely, have flexible schedules, and get very specific about what kind of work they want to do.
Interested in identifying with their employers: They want to feel connected to their company and its brand.
Highly responsive to mobile recruiting. These candidates expect to be engaged via videos, job notifications and quick follow ups to their inquiries and content submissions. You need to maintain an ongoing dialogue with them throughout your recruitment process.
How to Attract Top Talent
Proactive job seekers don't sit back and wait for their resumes to be chosen from stacks of thousands on job boards. Instead, they cultivate networks of opportunity that they can quickly and instantly tap into when the need arises. As an employer, you need to rethink your recruitment process and strategy to accommodate their mindset.
Maximize your social media presence, crowd source your recruitment process starting with current employee referrals, and be sure that top management supports and participates in the entire process. The faster you adapt to new ways of talent sourcing, the better.
Read our related posts or contact the recruitment team at Sparks Group to learn more about maximizing your talent acquisition and management strategy.