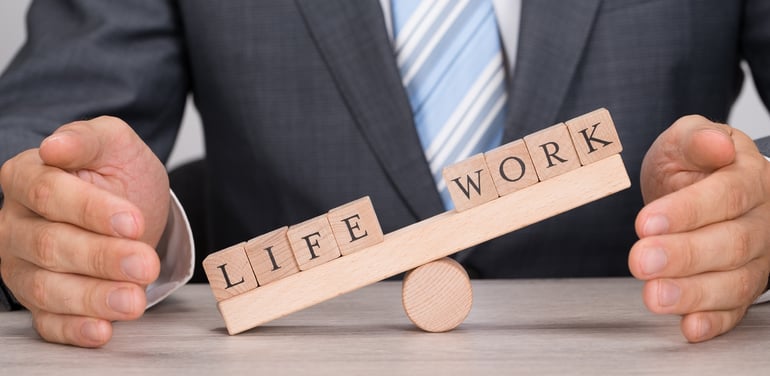 Every employee at your company has an important job, but most are able to cut ties with the office at the end of the day. Of course, the same doesn't hold true for much of your IT team, because their jobs never stop. For example, it's often necessary to schedule deployments late into the evening hours, or if your servers crash in the middle of the night, these professionals have to jump out of bed and get to work to fix the problem.
Your tech employees are very committed to their work and rarely complain, but you don't want them to reach burnout. It's challenging for a tech team to have a work-life balance, but if you really want this for your staff, you can make it happen.
Work-Life Balance Tips for Your IT Staff
1. Cross-Train Employees
Each of your tech employees has a specialty, but that doesn't mean they should be the only ones who can handle certain tasks. It's impossible for people to enjoy nights, weekends, holidays and vacations away from work if they're the only team member with a certain skill set. Put an end to this by cross-training your tech staffers so multiple people can step in when an issue arises.
2. Schedule On-Call Hours
Now that you've decided to cross-train your employees, it's not necessary to have everyone plugged in and ready to jump as soon as a glitch is spotted. Instead, create a schedule where everyone has a certain week of the month or day of the week to be on-call. This ensures someone is on hand to step in and resolve any problems that surface during off-hours, while allowing everyone else to enjoy their free time away from work.
3. Define High-Priority Items to Mitigate Employee Burnout
Some issues require immediate attention, while others can wait until business hours. If your team is doing work on their own time that isn't pressing, you're potentially overworking them and risking employee burnout. Think twice before reaching out to them in the off-hours and clearly define what constitutes an emergency, so the person on-call knows when to contact everyone and when to let it wait until working hours.
Want to add some new team members to your IT team? Partner with Sparks Group. Our specialized information technology staffing division is pleased to offer a variety of flexible employment solutions to meet your needs.