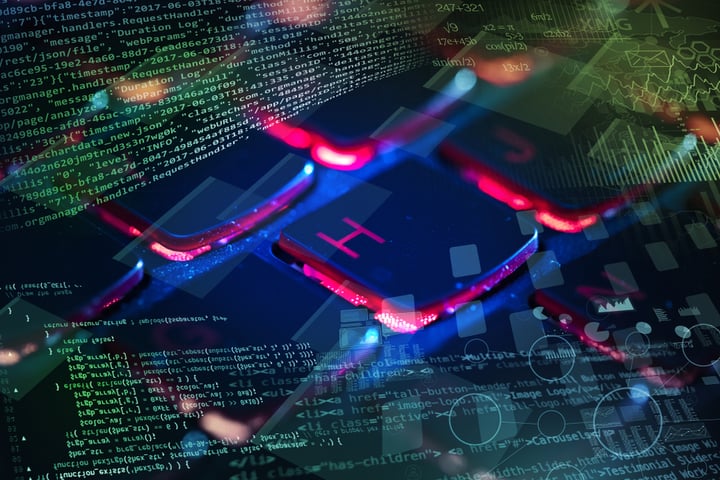 Staffing and recruiting is a challenge – finding the right person for your team is critical to the company's success – but often, recruiters are expected to accomplish more with limited resources
Hiring a person with specialized skills or qualifications adds an additional level of complexity to the process. Staffing for a position that requires candidates to have security clearance is one of the most challenging situations a recruiter can face. The supply of candidates is limited, demand is high, and trying to find a person with the necessary skills, clearance level, and fit adds complexity to the recruiting process.
The labor market is limited. A recent study1 found that there are fewer cleared candidates currently available than at any time since 9/11. At the same time, the number of jobs requiring clearance is at an all-time high – making competition for candidates with clearance more intense than ever.
Moreover, many clearance jobs are in high-demand fields like engineering, IT, and cybersecurity. Recruiters are competing with private industry for qualified candidates as well.


Related Reading: Top 5 Tips for Cybersecurity Recruiting in 2020


Partnering with a staffing agency that has deep experience with cleared recruiting can provide a company a significant advantage: helping to reach a larger pool of qualified candidates; and helping to keep key metrics like time-to-hire and cost-to-hire on track and under control. Sparks Group is a TOP SECRET cleared facility that has been supporting partners for 50 years. We pride ourselves on our expertise and experience in the cleared space.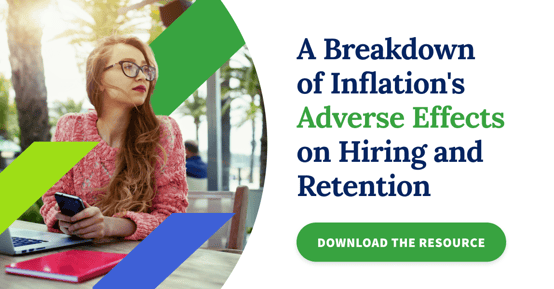 Access to Candidates
A top-tier staffing agency must have a pipeline of qualified, pre-screened talent in order to fill open positions as they arise. For those agencies that specialize in staffing roles that require a security clearance, they must have access to talented candidates who possess the combination of skills and qualifications that are required for those jobs. Agencies build their talent pools from candidates who are actively seeking employment, but agencies that have experience staffing for cleared requirements have networks built around the cleared community. Often, cleared professionals are passive candidates and are not actively seeking new opportunities, and referrals are key in finding the right talent.


Controlling Key Metrics
A recruiter is always responsible for managing key metrics, including time to hire and cost to hire. An agency can help a company improve time to hire, by presenting pre-screened candidates from the agency talent pipeline.
Without the support of a staffing agency that is experienced in hiring cleared candidates, a recruiter must post, search, source, engage, and ultimately make a selection and extend an offer. A staffing agency can help to cut down this cycle by either reducing or eliminating the need for job postings, and taking on the responsibility for search, engagement, and initial screening of candidates.
A staffing agency can also help a company improve cost to hire, by delivering candidates more quickly and relieving internal recruiters of the administrative burden of sourcing and initial screening. This keeps costs low while redirecting those resources, and employee time and effort, to higher-level strategic objectives.


Related Reading: Top Recruiting Metrics to Track In 2020 To Improve Hiring


Questions to Ask the Agency
All of these benefits, though, are dependent on finding the right agency to partner with: one with the skills, experience, and expertise to support the search for cleared candidates . If you are considering partnering with a staffing firm, consider asking the following questions as a part of your partner screening process:
What is your talent pipeline? Where do your candidates come from, and how is the pipeline maintained?
Where do you source cleared candidates?
Does your staffing agency have a facility security clearance? If so, what level?
What is your average time to present resumes for cleared candidates?

What is your average time to hire?

What specific agencies do you have experience in supporting?

Can you verify a clearance is active as part of the screening process?

Do you have any testimonials, case studies, or data on placed candidates?


Read our Case Study: Federal Government - Acquisition Support Services

Recruiting candidates for security cleared jobs is a challenge. Limited supply and high demand for candidates – in both government jobs and in the private sector – makes competition for these candidates fierce. This also increases the time it takes to fill an open position and the costs associated with recruiting.
If you are looking to find top talent for security cleared jobs, Sparks Group can help. With more than 20 years of experience supporting DoD, IC, DHS, and DoJ programs up to the top secret level, Sparks Group has the expertise to support hiring initiatives in the cleared space for a variety of positions, including Administrative, Accounting/Finance, IT/Technical, Contracts/Acquisition Support, Creative and beyond. Reduce time to hire, cost to hire, and improve the overall quality of candidates at your company with help from Sparks Group.
---
Sources:
[1] https://about.clearancejobs.com/hubfs/host/Clearance%20Market%20Update.pdf