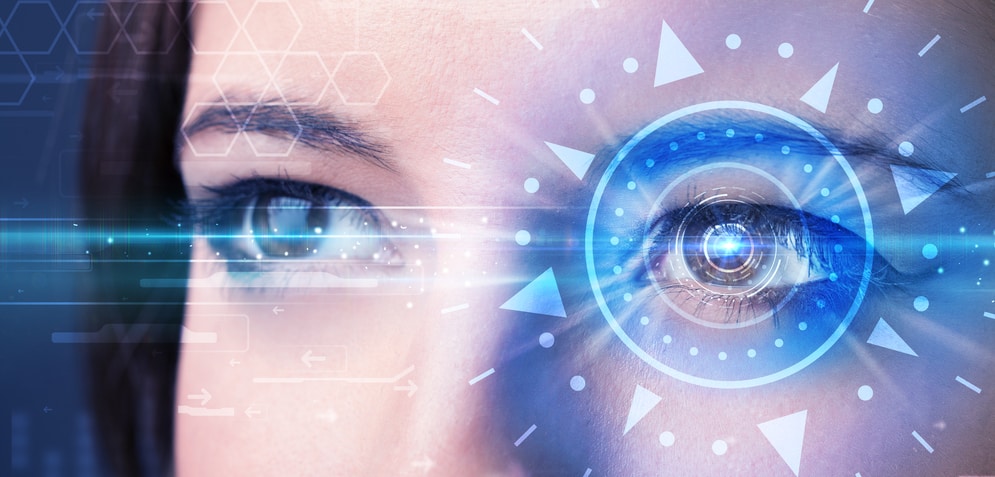 With cybercrime on the rise, protecting sensitive data is an enormous concern for businesses. It is projected that cybercrime damages will rise, from $3 trillion in 2015 to more than $6 trillion annually by 2021.
A key component of an organization's cybersecurity strategy is having the employees in place to help create and execute the strategy. But cybersecurity recruiting is challenging in the current job market.
Top Challenges for Cybersecurity Recruiting
A recent survey found that 82% of employers report a shortage of skilled cybersecurity candidates, with 71% reporting that they believe that this shortage has damaged their organizations. And by 2022, it is estimated that the global cybersecurity labor shortage will reach nearly 1.8 million unfilled positions.
Another challenge for effective recruiting is in the quality of candidates. 61% of organizations reported that fewer than half of applicants to open cybersecurity positions are qualified to do the job they've applied for. This leads to additional work for recruiters, who must review and evaluate resumes even for unqualified candidates; and can extend the time it takes to fill an open position.
To recruit cybersecurity talent in a tight job market, employers should consider:
1. Understand vulnerabilities and prioritize needed skills
Cybersecurity encompasses a wide variety of skills and experiences. From proactive skills, preventing vulnerabilities during the software development and release; to reactive skills, identifying breaches and minimizing damage; to auditing and firewalls. Understanding your organization's security requirements will help you to conduct a targeted search, which can improve sourcing and IT recruiting outcomes.
2. Train current employees and recruit from within
Be proactive about future leaders and your company's long-term strategies. Identify talented members of your existing staff and train them in cybersecurity skills, proactively planning against possible future needs. Hiring from within can significantly enlarge your talent pool, by including your existing workforce as potential candidates for open positions. And training and development strategies can be customized and tailored now, to provide employees with skills they will need to be excellent candidates in the future.
Not only do current employees present opportunities for future staffing, but professional development and clear career growth opportunities increase employee engagement by making employees feel valued.
3. Emphasize diversity
A recent study found that while 26% of cybersecurity engineers are minorities, the majority are in non-managerial positions and are faced with significant pay discrepancies, especially for women. Ensuring that your employer brand appeals to all candidates and that job descriptions and recruiting strategies are focused on inclusion can help to attract talented, qualified candidates with difficult to find skills who may lack opportunities at their current position.
Related Blog: Employing a Diverse Workforce to Reach Your Company's Goals
4. Build a talent pool
A traditional, reactive recruiting mindset of sourcing candidates only when a position becomes available is an outdated model. Staffing is moving toward being proactive, anticipating future needs and seeking out qualified candidates prior to an actual opening.
This involves building a pool of qualified talent – seeking out candidates, initiating conversations, and maintaining relationships and candidate engagement until the right position opens up. This can help to shorten time-to-hire, cost-per-hire, and improve the overall quality of candidates.
5. Enlist a staffing partner
Staffing and recruiting can take an enormous amount of time and resources for internal staff, particularly when sourcing candidates with difficult-to-find cybersecurity skills. Outsourcing the recruiting process can be an extremely effective strategy for companies with an urgent need, as a reputable staffing agency will have a large pool of qualified, pre-screened candidates available.
Moreover, agencies tend to have contact with passive candidates – those that are not actively job-seeking, but are interested in hearing about potential jobs as they become available.
Cybersecurity is a growing concern for businesses, with 72% of officers surveyed reporting it as the highest risk to their organization. However, this increased focus on cybersecurity has underscored the challenges associated with recruiting qualified technical staff. To improve staffing for cybersecurity positions, consider being proactive, seeking diversity, and working with tech recruiting companies with the resources and expertise to help.
Sparks Group is a nationally-recognized staffing agency with the experience and resources to meet your company's unique staffing needs. We apply local market and industry-specific knowledge to help your company source, recruit and hire top cybersecurity candidates for open positions, reducing both cost and time to hire.
Connect with the recruiting experts at Sparks Group to discuss how we can improve your cybersecurity recruiting strategy and find top talent.
---
Sources:
https://www.appknox.com/blog/cybersecurity-statistics-2019
https://www.csis.org/analysis/cybersecurity-workforce-gap
https://www.csis.org/analysis/cybersecurity-workforce-gap
https://www.csis.org/analysis/cybersecurity-workforce-gap
https://www.isc2.org/News-and-Events/Press-Room/Posts/2018/03/15/ISC2-Study-Finds-US-Minority-Cybersecurity-Professionals-Underrepresented-in-Senior-Roles
https://www.logicmanager.com/erm-software/2018/05/21/why-cybersecurity-risk-is-top-priority-stats/