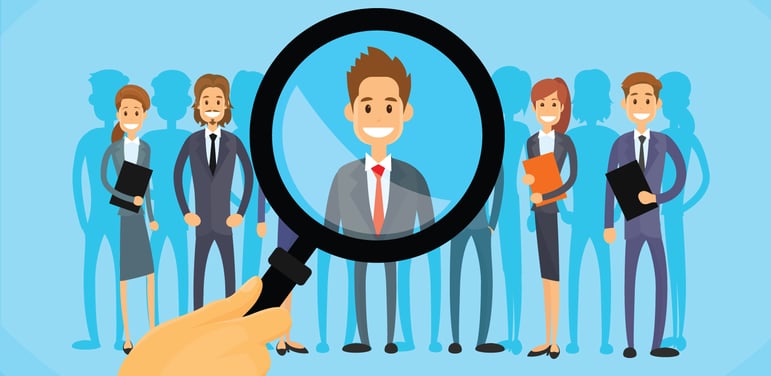 When your organization has an opening, you probably post the position on your HR site and on many popular job boards. This method almost certainly produces a high volume of candidates, but quantity never trumps quality. If you're tired of feeling limited to sub-par candidates, learn about the ultra-exclusive untapped talent pool, and how to recruit passive candidates.
Forming a partnership with a leading search firm can be incredibly beneficial to your company for many reasons.
4 Ways to Tap Into the Hidden Talent Pool
Find Industry-Leading Talent. Recruiters hold the key to the hidden talent pool. These staffing professionals are on a constant mission to connect with passive candidates at the top of their industry, who are only willing to make a move for an exceptional opportunity. These people aren't actively seeking new jobs, so working with a search firm is the only way you'll find them.
Simplify the Hiring Process. Filling an open position at your company takes a great deal of time and effort. Posting the opportunity on job boards, screening resumes and conducting interviews is extremely labor intensive, making it nearly impossible to keep up with your own responsibilities. When you take on a staffing partner, they handle all the work, so you all you have to do is choose the final candidate.
Enjoy Flexible Staffing Solutions. There's no need to keep employees on staff year-round, if you only need them sometimes. Staffing and recruiting firms offer a host of employment options, including temporary/contract, temporary/contract-to-hire and direct placement, allowing you to choose the route that best meets the needs of your company.
Hire Right Every Time. There's few things more frustrating than making it all the way through the hiring process and realizing shortly thereafter you've chosen the wrong person. Recruiters are specially trained to find the right fit for your company, so when they're involved in the process, your chances of success are much higher. Plus, most staffing agencies guarantee their placements, so if the person doesn't work out, they'll find someone else for free.
More Great Resources:
Hiring Strategies: Internal vs External Recruitment
Partner with Sparks Group to fill your open positions with the best and brightest professionals in Maryland, Virginia, Washington, DC, and North Carolina. Our comprehensive and flexible staffing solutions have earned us a consistent track record of client satisfaction.