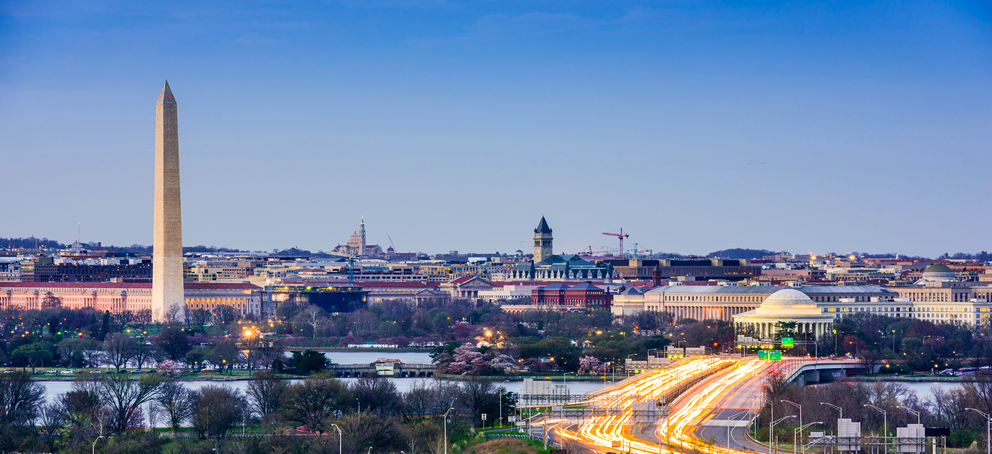 A strong economy and unprecedented backlog at the National Background Investigations Bureau has made finding and hiring employees with security clearances a formidable challenge for both the government and private contractors, especially in Washington DC.
According to Government Executive¹, there are more than 500,000 pending initial investigations and over 400,000 pending periodic reinvestigations at the NBIB, with many of those potential employees having to wait a year or more before being cleared to work.
Tough Times for Security Clearances
The tight job market for security-cleared hires has left many employers scrambling to find qualified job candidates to fill important roles. The situation has become so dire for employers like defense contractors that they have adopted "Blue Sky" hiring strategies.
This strategy entails offering employment to large numbers of job candidates and awarding jobs to people who are the first to receive security clearances – regardless of whether or not they were considered to be among the top prospects for the position.
Other recruiting strategies include cross-training security-cleared employees to fill other roles within an organization that requires security clearances, paying employees with security clearances overtime to take on additional work, and even hiring college graduates as interns with the hopes that they will stay on upon receiving clearances.
With so many employers competing for a limited number of qualified candidates with security clearances, the expertise, services, and institutional knowledge of government staffing agencies have never been more valuable.
Government Staffing Agency Services
Government staffing agencies are well equipped to handle the security clearance crisis due to their specific core offerings. Not only do government staffing agencies have a deep understanding of the protocols and processes endemic to governments and bureaucracies, but they also have strong relationships with job candidates – meaning they can swiftly find and connect the right candidate to the right position.
Unlike government bodies and consulting companies, government staffing agencies focus on building long-term relationships with job candidates – which is key to leveraging the more nuanced aspects of matching people to key positions.
Well before an ideal job becomes available, government staffing agencies spend an enormous amount of time and effort evaluating and building rapport with talented candidates. When a position requiring a security clearance is made available, government staffing agencies are uniquely positioned to facilitate communications between hiring companies and candidates using their knowledge of both to improve the hiring process.
Staffing agencies can evaluate candidates for culture fit, as well as for more concrete qualifications. Ensuring that employers are hiring vetted job candidates who are excellent fits for both the specific job and overall employer, staffing agencies protect employers from costly mis-hires and employee turnover.
Learn more about Sparks Group's acquisition management and acquisition support services for government and commercial clients.
Accelerating Hiring in Washington DC
Government staffing agencies in Washington DC offer both employers and job candidates competitive advantages – mainly by saving all involved parties valuable time. Sourcing and matching pre-qualified candidates is key to quickly filling available roles, but so is expediting processes and managing expectations.
Government staffing agencies help navigate dialogues about salary and benefits, performance expectations, and considerations such as telecommuting options and professional development opportunities. Today's leading candidates want more than a job, they want inspired and future-oriented careers.
In addition, government staffing agencies have access to passive candidates – those professionals not actively seeking a new job, but who may be interested in a better position should it arise. These candidates are notoriously difficult for a regular recruiter to reach because they do not respond to job postings or networking activities and often do not make their security-cleared credentials public.
Learn more: Employee Benefits That Attract Top Tech Talent In Washington, DC

Accessing this untapped resource allows government staffing agencies to serve employers with great efficiency, while helping employees pursue new career opportunities. It's a win-win for everyone.
Sparks Group is an experienced security clearance recruiting firm, with the knowledge and experience to improve your organization's processes for recruiting and hiring security-cleared employees. Our experts provides businesses access to diverse pools of high-quality talent with verified clearances up to top-secret level, that can be available for regular full-time, project, and contract-to-hire opportunities. Improve the quality of candidates, speed of hire, and cost to hire by partnering with the Sparks Group.
Connect with our expert team of government staffing specialists to learn how Sparks Group can support your security clearance recruiting efforts today.
Or directly reach out to our staffing experts in Washington DC.
---
Sources:
https://www.govexec.com/management/2018/11/staggering-numbers-behind-security-clearance-backlog/152719/