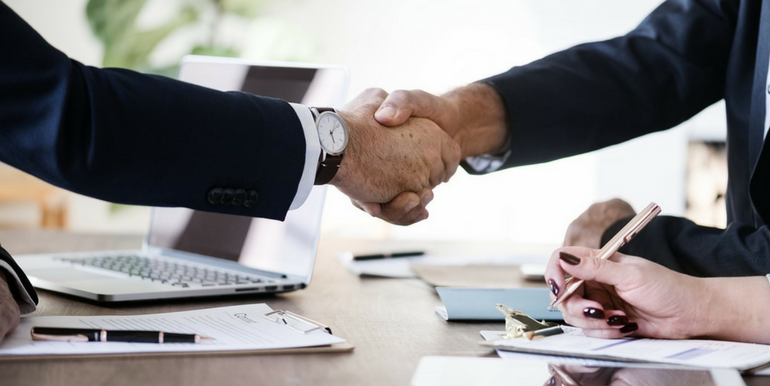 The need for skilled workers increases more and more each year. With an in-demand talent pool, it can be a challenge for companies to locate, vet and hire new employees quickly.
In a recent Statista poll, 36% of employers noted they "very often" have difficulty finding qualified employees. For some companies, partnering with a staffing agency relieves the burden of tight resources or bandwidth to conduct hiring processes in-house.
Staffing agencies drastically reduce a company's labor costs and perform a variety of staffing and recruiting services for organizations that might be short on time or resources, and employ entry to senior executive positions. A staffing agency eliminates the overwhelming burden often placed on companies to find talent that meets the needs of a specific industry to locate exceptional talent. Companies normally utilize staffing agencies to enhance their overall productivity and profitability.
How To Optimize Your Relationship With A Staffing And Recruiting Agency
First, employers reach out to staffing agencies with open positions they would like to fill. Many companies choose to partner with a staffing agency to find new candidates because the business lacks the resources or time to undertake the recruiting process. These companies also understand that agencies have extended resources to find candidates with specialized experience tailored to their needs.


The staffing agency begins the process of locating qualified talent through a variety of methods - including, an internal database of vetted talent and connections.


Next, the staffing agency or search firm posts job openings on the Internet for prospective candidates to review. At this time, the staffing company will proactively seek qualified job candidates for the open roles within its client's workforce. Job seekers can apply for positions and upload their resumes on the staffing agency's website or job board. The staffing agency or company managing co employment has internal staffing and search consultants look over the applications and resumes to begin the process of matching candidates with appropriate roles.


The staffing organization will then schedule in-person appointments with job seekers to discuss the position they applied for and other potential job matches. Internal search and staffing consultants work to match a job seeker's skill set and desired role with other available positions.


These consultants then contact employers to see if the candidate's qualifications are a good match for an open position and if the candidate seems like a good cultural fit.


Finally, job seekers can consider their employment offers and continue to have their resume matched with future job offerings in their desired sector.
Staffing Agency Qualities To Look For:
If they vet candidates thoroughly
Consultants appear well-informed
Approach your relationship as a partnership
Have experience in your related industry
Understand the hiring market
Ultimately, a staffing agency or HR staffing company, like Sparks Group, provides an added layer of expertise in attracting and retaining top talent from a robust pool of workers with the goal of eliminating the burden of employment selection for an organization.
Jobs Staffing Agencies Deal With
Temporary

Contract to hire

Direct hire
Benefits Of Temporary Employment
Hourly, contracted, and temporary work has many benefits that differ from salaried positions, beneficial for both organizations looking to fill open positions and employees looking for flexibility in their day-to-day lives.
Related: How Companies Benefit From Using Contract to Hire Employees
Job seekers might seek to gain temporary work through a staffing agency for a variety of reasons including:
Flexibility to take extended leave between employment

Hourly pay providing an opportunity for overtime

Retain set of new skills

Establish themselves in an industry that fits long-term career goals

Find work if finding it difficult to gain full-time employment

Networking
Sparks Group is a full-service staffing and recruiting firm that understands the core values integral to your business. Sparks Group provides temporary and permanent employment for a variety of sectors including accounting, IT, administrative, and creative. We specialize in rapidly placing quality talent by cultivating relationships with diverse industries and companies.
Connect with a staffing and recruiting expert to grow your business with a strategic hiring partner.