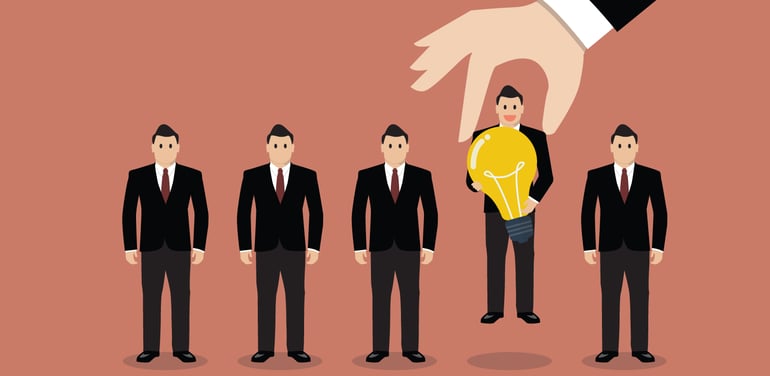 Finding the best person for the job is rarely easy — especially when the open position left you short-staffed and you're trying to balance your existing job duties with additional hiring responsibilities. Consequently, this chaos can cause things to drag on way longer than expected.
Of course, candidates applying and interviewing for the job aren't willing to wait too long for you to make a decision, so dragging your feet is probably causing you to lose these people.
According to Fast Company in their study "Why The Hiring Process Takes Longer Than Ever", Washington, DC has the longest average time to hire (over 34 days) in the US, attributable in part to both government hiring criteria, and the high skill levels sought within the market. Here's how Washington, DC compared to the rest of the US:
Cities With the Longest Time to Hire:
Washington, DC: Average of 34.4 days
Portland, OR: Average of 25.3 days
Seattle, WA: Average of 25.0 days
San Jose/Silicon Valley, CA: Average of 24.8 days
San Francisco, CA: Average of 23.7 days
Cities With Shortest Time to Hire:
Miami: Average of 18.6 days
Phoenix: Average of 19.1 days
Orlando: Average of 19.3 days
Tampa: Average of 20.2 days
4 Tips to Transform Hiring Practices and Reduce Time to Hire
1. Don't Post the Job Too Hastily
If you need to hire someone immediately, it's tempting to post a quickly written or outdated job description, but this will only lead to headaches in the long-run. Take the time to write an updated, thorough job description fully detailing the requirements and responsibilities associated with the position, so there's no confusion from candidates.
2. Make Hiring A Top Priority
You have a seemingly endless to-do list, but when hiring is on your agenda, it needs to take precedence. Delegate key responsibilities to your team to handle, so you can focus all your efforts on finding the right candidate — and do so as quickly as possible.
Related Reading: Hiring Strategies: Internal vs External Recruitment
3. Keep Candidates Updated
When people invest time and energy into applying for a job and going on an interview, it's very discouraging to hear radio silence. You may think nothing of not reaching out to a candidate for two weeks after the interview, but they'll likely take this as a rejection and move on.
Create a hiring timeline and share it with candidates, so they know in advance when you plan to make a decision.
Learn More: 3 Job Interview Styles to Avoid
4. Work with a Staffing Partner
Finding a great new employee is hard work and incredibly time-consuming, so if you don't have the resources to handle it yourself, take on a staffing partner.
Recruiters have networks filled with qualified candidates actively seeking new opportunities, so they can find the right fit for your company in no time at all. Plus, they'll handle every aspect of the hiring process, so all you have to do is make the final decision.
Connect with our staffing experts at Sparks Group to speed up hiring processes, without sacrificing an ounce of quality. You can count on us to find customized staffing and recruiting solutions to fill your open positions with the best and brightest administrative, professional, technical, and creative talent.
---
References:
http://www.fastcompany.com/3048421/hit-the-ground-running/why-the-hiring-process-takes-longer-than-ever