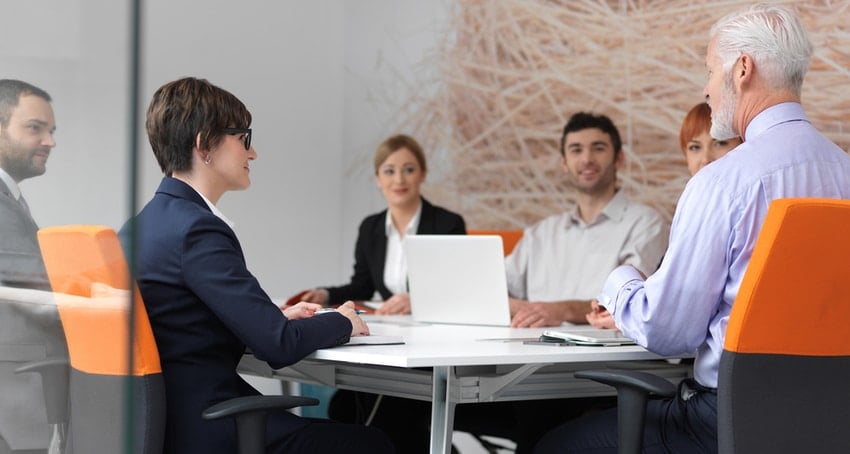 A staffing agency is an organization that serves job seekers and companies alike, using industry expertise to match qualified candidates to open positions for companies in a number of fields, from accounting and finance to government staffing and everything in between.
What is a Staffing Agency?
Staffing agencies are responsible for sourcing, screening, qualifying. and placing candidates with a company, whether on a temporary, part-time, contract, or regular full-time basis. The positions these agencies hire for range from entry-level to executive, in diverse functional areas including accounting, administrative, creative, engineering, technology, and more.
With pressure mounting to find and attract qualified candidates, more companies are turning to staffing agencies to assist with their recruiting needs. The staffing industry in the U.S. is expected to grow to $150 billion in 2019, a three percent growth from the previous year.
Benefits of Working With A Staffing Agency
1. Save Time
A staffing agency maintains a talent pool of qualified candidates that they can easily access as soon as a position becomes available. These qualified candidates can be quickly connected with a company to begin the interview process, significantly reducing the length of the recruitment process.
A vacant position can impact employees across multiple divisions in a company. Shortening the hiring cycle helps to reduce the stress on internal recruiters and hiring managers who need to quickly fill an open position and current employees who are taking on additional work.
2. Save Money
Staffing agencies reduce cost to hire by decreasing overhead, pre-screening, and training costs, all while improving the quality of candidates. By better matching candidates and companies, staffing agencies also help to increase employee retention, reducing the cost of employee turnover in the long-run. Additionally, those team members who typically focused on recruiting can re-focus on other initiatives that will drive overall business growth.
3. Flexibility
Staffing agencies can provide companies with candidates on a temporary, temp-to-perm, or contract basis depending on the company's needs. This helps to improve an organization's flexibility while providing a low-cost solution to scaling the workforce during high volume projects.
Learn More: Staffing Agency Definition: 4 Common Misconceptions
Choosing A Staffing Agency
Depending on your location, and the type of positions your company must fill, there may be a large number of firms available to help meet staffing needs. How can a company select the right staffing agency as a partner?
1. Evaluate Your Needs
Choosing the right staffing agency depends on understanding your company's needs before the choice is made. Are you looking for direct hire, temporary, or contract employees? Do you have availability in entry-level, management, or executive positions? Ensure that the staffing agencies on your list have experience in the type of employees needed for current and future needs.
2. Research Candidate Sourcing
When evaluating different staffing agencies, don't be afraid to ask specific questions about how candidates are sourced, screened, and evaluated. Ensuring that the staffing agency is committed to finding top-quality candidates – and devotes resources to building relationships with them – means that your firm will get the best available candidates when a position is available.
3. References
You can ask the staffing agencies themselves for references, but you may be able to get a well-rounded view of a staffing agency's strengths and weaknesses by speaking to peers at other firms that have previously used their staffing and recruiting services.
Sparks Group is a strategic staffing partner, dedicated to sourcing quality candidates for successful placement in open positions. Reduce time to hire, streamline the recruitment process, and attract the best candidates with the help of our dedicated recruiting experts.
Connect with our recruiters to discuss your hiring challenges and begin recruiting top talent for sustainable business growth.
---
Related Readings:
---
Sources:
https://www.talentnow.com/staffing-industry-trends-2018-follow-the-changing-industry-dynamics/