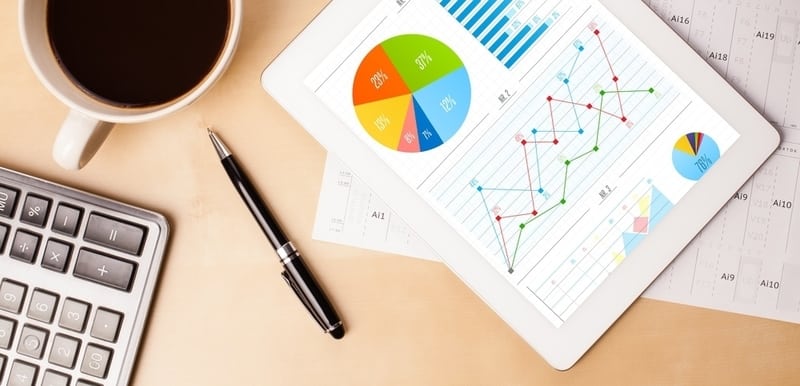 There is a talent shortage for skilled accountants, one that is expected to worsen over the next several years. The Bureau of Labor Statistics has predicted that the demand for accountants will rise 10 percent through 2026, faster than the average growth rate for all occupations. Therefore, businesses in search of skilled accountants often partner with accounting staffing agencies to manage the talent acquisition process for accounting recruitment.
Difficulty to find qualified candidates and to attract top finance and accounting professionals has been exacerbated by low unemployment, and a continued period of economic growth, which has led to a candidate-driven job market across all industries and job types. Although technological advancements may contribute to the automation of some routine accounting tasks, that is not expected to reduce the need for qualified and experienced accounting candidates.
Related Reading: 6 Hiring Trends In Accounting And Finance Employers Need To Know
Further, the tight job market has caused companies to focus more on retention activities, with a recent study finding that 87 percent of human resource managers list retention as their primary concern. An increase in retention initiatives may work to reduce the number of experienced candidates in the available pool.
To overcome accounting hiring challenges in finding quality candidates for open positions in accounting, many companies are partnering with specialty accounting staffing agencies. Partnering with accounting staffing agencies can help companies to recruit top talent for accounting and finance in several ways.
Benefits Of Working With Accounting Staffing Agencies
1. Accounting Expertise
Accounting staffing agencies specializes in placing employees in accounting positions and has the skills, knowledge, and experience required to match candidates with an open position. With a deep understanding of accounting and finance functions, an accounting staffing agency can help ensure that only qualified and fit candidates are forwarded for consideration.
2. Streamline Hiring Process
On average, each corporate job attracts 250 resumes, which must be submitted through to a time-consuming review process. Pre-screening, a series of initial interviews, and reference checks are often conducted by a company's human resource department before the hiring manager even gets involved.
Related Reading: How Outsourcing Recruiting Will Impact Your HR Team
Accounting staffing agencies can relieve a company of this time consuming and resource-intensive burden by conducting resume reviews, pre-screening, initial interviews, and reference checks before resumes are forwarded to the company.
3. Give Candidates a Test Run
Accounting staffing agencies can send candidates on a contract, or trial, basis. This allows both the company and the candidate the opportunity to test whether or not the job is a good fit prior to making a decision about a permanent hire. At the end of the contract, the employer can either make a job offer or move on to another candidate who may be a better fit for the company or the position.
4. Reach Alternate Candidates
Accounting staffing agencies will have access to a deeper pool of qualified candidates that may be out of the reach of corporate recruiters. Staffing agencies maintain a large pool of candidates, filled with those actively looking for work as well as passive candidates waiting for the perfect opportunity to arise.
In a challenging candidate-driven job market, businesses looking to discover and attract qualified candidates can greatly benefit from partnering with expert accounting staffing agencies. Sparks Group is staffing and recruiting firm specializing in helping businesses to quickly fill accounting and finance positions with pre-screened, qualified candidates that fit with company culture.
Connect with a Sparks Group recruiting expert to find a qualified match for your next accounting or finance hire.
---
Sources:


1. https://www.bls.gov/ooh/business-and-financial/accountants-and-auditors.htm#tab-6




2. https://www.kronos.com/about-us/newsroom/employee-burnout-crisis-study-reveals-big-workplace-challenge-2017




3. https://zety.com/blog/hr-statistics