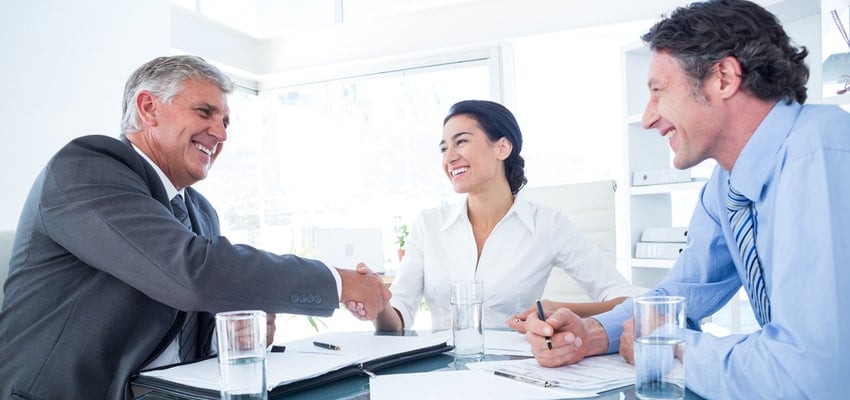 The human resources landscape is becoming more challenging. Growing concern over data security, changing regulations, and the scarcity of qualified employees for key positions all contribute to the increasing difficulty of an HR manager's job. These concerns are leading HR professionals to examine the advantages of outsourcing the staffing and recruiting process.
Finding and attracting top talent in a tight job market is a time-intensive process. However, recruiting is one of the critical areas where a company can experience significant benefits from outsourcing.
A recent study by the Aberdeen Group found that 43 percent of best-in-class companies are likely to outsource recruiting. The same survey said that those who outsource these services are more likely than their others to rate over half their workforce as top quality.

Benefits of Outsourcing Recruiting for HR Teams
1. Improve Efficiency
A human resource staffing partner is responsible for time-consuming tasks, like posting available positions, reviewing and pre-screening candidates, and sending the top candidates for each position forward for consideration. By handling the initial legwork of attracting and vetting candidates, HR teams can redirect time and resources that would have been devoted to these tasks to higher-level, strategic objectives. The effect? Improving the performance of other important tasks.
2. Improve The Candidate Experience During the Hiring Process
By outsourcing, the HR team may also improve the candidate experience by focusing their efforts on a few highly-qualified candidates rather than spreading their attention over a large pool of applicants.
The hiring process can be standardized and improved by allowing the recruiter to manage communications with candidates from application to hire. Outsourcing can also improve the perception of the employer's brand by having a recruiting firm reduce the number of unfit candidates to interact with internal HR teams.
3. Improving Time To Hire
It can take anywhere from two weeks to six months to fill an open position, depending on the industry, location, and position. The longer a position is left vacant, the more likely a company and its employees will suffer from unbalanced workloads; decreased motivation, innovation, creative thinking; and potentially, lost revenue.
Outsourcing recruiting improves time to hire as one of the primary activities of a staffing agency is building and maintaining a pool of available talent. When a position comes available at your company, a recruiting partner can begin the search in their own talent pool, which may significantly reduce the time it takes to find the right match.
Learn More: Why Time To Hire Is A Recruiting Metric That Matters
4. Improving Candidate Quality
Working with a staffing and recruiting firm not only reduces the time it takes to fill an open position, but it can also improve the quality of the eventual hire. A hiring manager that is pressed for time, overwhelmed with a large number of candidates, or has responsibilities outside of hiring, may not be as effective at screening candidates as a full-time professional recruiter.
Staffing and recruiting firms often have access to passive candidates as well as those that are actively seeking a new position. Perhaps your ideal candidate isn't an active job seeker and wouldn't respond to a typical job posting, but may be a part of a staffing agency talent pool. An organization's HR team would have a difficult time reaching this candidate, but a recruiter would not.
Outsourcing recruiting is growing in popularity, and with good reason. For those organizations having trouble filling open positions, finding quality candidates, managing applicants, and providing a positive candidate experience, outsourcing recruiting is an attractive option. Not only can HR teams improve recruiting functions, but they can also reallocate time and resources to strategic objectives, focusing only on the top candidates for available positions.
Learn more: The Pros And Cons Of Outsourcing The Staffing And Recruitment Process
Outsource Recruiting With A Strategic Staffing Partner
Sparks Group is a staffing and recruiting firm that works closely with partners to take on the role of finding and recruiting top talent at every stage of the hiring process. Streamline the hiring process, find more qualified candidates, and reduce time to hire by outsourcing recruiting efforts with our team of experts. We are dedicated to establishing strategic recruiting processes to qualify and place top talent across industries and divisions for long-term business success.
Request a consultation with our team to learn how Sparks Group's strategic approach to staffing and recruiting can improve your recruiting strategy.
---
Sources:
https://www2.deloitte.com/us/en/pages/operations/articles/value-of-human-resources-outsourcing.html
https://www.aberdeen.com/hcm-essentials/recruitment-process-outsourcing-the-best-in-class-secret-to-talent-acquisition/