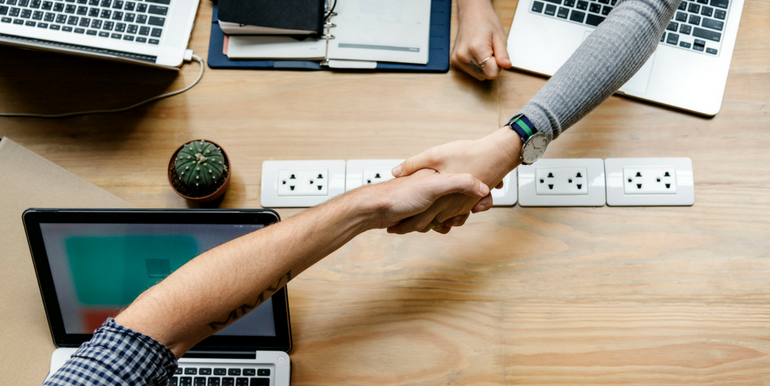 A talent acquisition process enables companies to identify, attract, and on-board the most skilled workers, meet dynamic business goals, and fill project requirements.
While it seems like a no-brainer, many companies don't have an acquisition process in place. Ineffective staffing methods mean many companies often have longer recruitment processes, bad hires and low retention rates.
Building A Talent Acquisition Pipeline
Companies that leverage a long-term talent acquisition strategy rather than short-term recruitment plan experience many benefits. Utilizing a cyclical approach for attracting and recruiting top talent, geared towards nurturing long-term relationships, proactively builds applicant pipelines to meet current and future business needs, and creates a sustainable pool of talent from diverse backgrounds.
With a well-thought out talent acquisition process, companies no longer have to go into panic mode when a key employee leaves or high-volume projects arise.
4 Ways to Improve Talent Acquisition Process
1. Optimize Your Process for Mobile Users
Job candidates are increasingly using smartphones to find and research job opportunities. Failing to optimize your talent acquisition process for mobile devices means potentially missing your chance to recruit millennials and thousands of other quality candidates.
Start by making your careers page (preferably your entire website) mobile-friendly and responsive. Then make sure you only work with third parties (job boards and recruitment firms) that also focus on the mobile experience.
2. Use Social Media for Passive Candidate Acquisition
Most candidates aren't actively looking for a job, but that doesn't mean they aren't keeping their eyes out for opportunities. Identifying and attracting high potential passive candidates is an essential part of a good talent acquisition strategy.
There's no better place to reach these people than on social media. Concentrate on LinkedIn and Facebook at first. Building your presence on these platforms to grow an audience means you have a large pool of interested candidates at your disposal when you need them.
3. Recruit With Retention in Mind
A good talent acquisition strategy isn't just about finding new candidates. It's about holding on to the employees you have. Optimizing your recruitment process steps to eliminate employee turnover can help you improve retention rates by finding candidates who have the skills, expertise, and goals that align with your company.
4. Launch or Improve Your Employee Referral Program
Research has shown that more often than not the best candidates come from employee referrals. These hires already have a connection with your company, tend to be a great fit for the company culture, and stay at companies longer.
Referrals also have a shorter and more cost-effective recruiting process. 67% of employers and recruiters said the recruiting process was shorter, and 51% said it was less expensive to recruit via referrals. If you don't have a referral program/strategy in place, set one up now. If you already have one, look at ways to optimize your strategy, like re-evaluating employee referral incentives.
Accelerate Talent Acquisition with a Staffing Partner
A seamless talent acquisition process can be difficult to implement and maintain for already overworked HR departments and smaller hiring teams. That is why many companies borrow the capabilities and resources of a dedicated staffing partner, like Sparks Group.
Working with an experienced staffing and recruiting agency can improve talent acquisition strategy and empower businesses to find and retain the best talent. With a large network of skilled and experienced candidates, Sparks Group expedites the talent acquisition process by rapidly filling open positions across various industries.
For more information on how Sparks Group can help your company, speak to one of our consultants today.
---
Sources: https://theundercoverrecruiter.com/infographic-employee-referrals-hire/