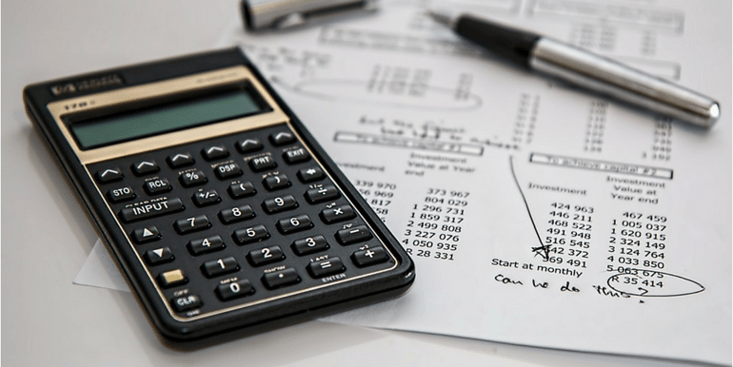 It's the start of a new year and that can only mean one thing -- the busy hiring season for accounting and finance professionals is in full swing, with many companies wondering how they can recruit top talent, and fast.
The reality is, recruiting for accounting and finance positions comes with a unique set of challenges. It can be difficult for hiring managers to keep up to date with the latest accounting and finance skills and trends that inform the hiring process. And when these essential departments are understaffed, workflow is impacted and important projects may be delayed or deadlines may be missed, which can cause major setbacks or penalties for your organization and its employees.
Related Content: 6 Hiring Trends in Accounting and Finance
It's important to approach hiring for accounting and finance positions with a strong and thoughtful plan.
A sound recruiting strategy will help streamline what can be an overwhelming process and increase your return on investment in candidates who are qualified, skilled, and a good cultural fit for your company.
Four Tips to Recruit Top Accounting and Finance Talent:
1. Recruit Aggressively
According to the Bureau of Labor Statistics, the unemployment rate for experienced accountants and auditors was 2.5% in 2016, compared with the overall rate of 4.4% for experienced workers. Moreover, an 11% growth is predicted in the accounting and auditing sector between 2014 and 2024, with 142,400 projected new jobs over the same period.
The low unemployment rate automatically makes it harder to fill open positions. Therefore, companies must be both aggressive and proactive in their recruiting efforts in order to lure both entry level and experienced candidates to their organizations.
2. Outsource Recruiting Wisely
Companies looking to recruit top talent for accounting and finance should use accounting staffing agencies. Experienced accounting recruiters will have a deep rolodex of candidates that they've already begun to vet and build relationships with, saving your organization time and money - two key resources every company could use a little more of.
3. Offer Additional Benefits
Accounting and finance positions often involve long hours, which can quickly lead to burnout. A recent survey found that most professionals leave public accounting in search of a better quality of life, while the second most popular reason for leaving is for a higher salary.
Therefore, in order to acquire and retain top talent, companies should consider offering competitive perks and salaries. This can include paid parental leave, allowing employees to work from home, offering flexible schedules and creating a fun work environment by offering ping-pong or foosball tables.
4. Search for Talent in the Right Places
For those seeking top talent, top accounting and finance universities should be the first place to look. According to a study by the American Institute of CPAs, enrollment in accounting programs hit a record in 2014, surpassing 250,000 for the first time since the 1993-94 school year.
Organizations in need of top talent should scout out recent grads at schools providing top tier accounting and finance educations. Be strategic and leverage your company or school-year calendar in deciding when to start the hiring process.

Demand for accounting and finance professionals continues to grow, therefore, companies must be aggressive in their recruiting efforts in order to garner the attention of these highly sought after candidates.
By making some adjustments to corporate culture, offering competitive salaries and bonuses and partnering with recruiters specializing in the field, and working with one of the leading finance staffing agencies your organization can position itself to land the best talent the accounting and finance industries have to offer.
Need to fill an accounting or finance position quickly? Contact Sparks Group today to learn more about our services or request a free consultation.
Sources:
https://www.wsj.com/articles/as-regulations-change-companies-grapple-with-accountant-shortage-1488812401
http://goingconcern.com/accounting-recruitment-talent-shortage/
https://www.aicpa.org/press/pressreleases/2015/accounting-enrollments-continue-upward-trend.html