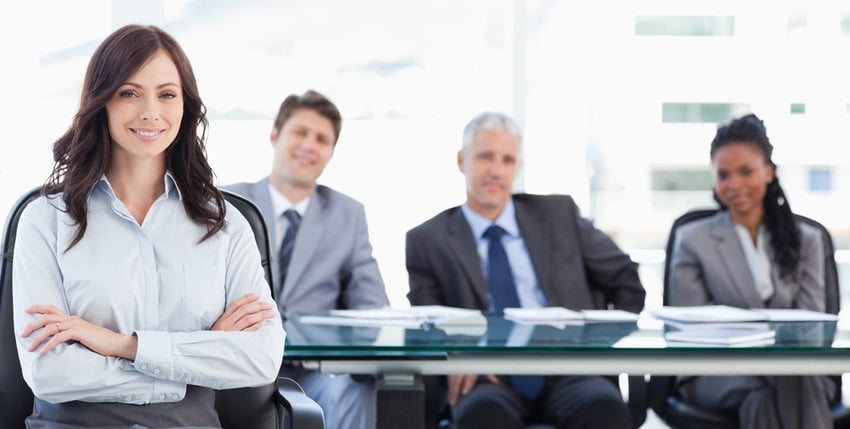 Accounting hiring is a critical function in companies of all sizes and across all industries. The accountants they hire will be key players in assessing, analyzing, and strategizing an organization's financial health. This will affect decision-making throughout the entire company, forming the basis for strategic planning and setting company goals and objectives.
However, it can be difficult to find the perfect candidate to fill an open position in accounting. According to the Bureau of Labor Statistics, jobs for accountants and auditors will grow by 10% over the next decade, much faster than the average for all occupations. Meanwhile, unemployment rates for accountants remain lower than the national average. Considering that the job market is already tight, this trend could indicate an increasing shortage of qualified candidates for every open position.
In fact, a recent survey found that talent acquisition was the top concern for accounting firms and that the firms surveyed expect talent and technology to have the greatest impact on their business over the next five years.
To ensure that your company makes the best accounting hiring decisions possible, human resource professionals should consider these four tips:
Accounting Hiring Tips For Hiring Managers
1. Revise Job Descriptions For The Modern Accountant
Accounting and finance jobs are changing rapidly, and the skills that make employees successful in these positions are changing as well. Rather than the old narrowly-defined accounting skill set, today's employers are looking for accounting skills as well as proficiency in technology, project management, planning, and/or forecasting. Even soft skills such as communication, time management, and customer service are key for the modern accountant.
Before posting an open job, review job descriptions for accounting positions to ensure that they reflect the skills and abilities that are required for today's modern demands.
2. Improve Your Company's Digital Presence
Technology isn't just changing the ways that jobs are performed inside your company – it has also changed the way that candidates investigate potential employers. A recent survey by Indeed found that 95% of job seekers view a company's reputation as important, and 70% find that an organization with an inadequate online presence automatically provokes distrust in job seekers.
To maximize accounting hiring performance and attract top candidates, see how you or your marketing department can improve your company's digital presence to create a more appealing and trustworthy environment.
3. Take Time To Find The Right Candidates
This may seem obvious, but when it comes to accounting hiring, finding a great candidate is often times worth the time and effort. Accounting and finance roles require a number of technical skills as well as behavioral expectations. Patience, reliability, and dedication to the job are key to accounting success, especially when dealing with private company information and the serious responsibility of managing company and personal finances.
Hiring the wrong person can lead to huge costs to your company; including the cost of correcting mistakes and replacing a bad fit. Instead of rushing to fill an open position with a less-than-perfect candidate, an organization may opt for a:
Temporary Staffing
For certain positions, a temporary replacement can help to ensure that necessary tasks are completed while the job search for the ideal candidate is underway. (Learn more about our temporary staffing services)
Contract-To-Hire
A contract-to-hire or contract employee can essentially allow an employer to 'try before you buy,' checking not only the candidate's skills and abilities on the job, but also their fit with the team, department, and organization prior to making an offer of permanent employment.
4. Build A Long-Term Accounting Hiring Strategy
While nobody can predict what the future may bring, hiring managers should plan for the future by building a long-term accounting hiring strategy.
Starting with candidates that have already applied to your company, begin building a pool of talented potential future employees. To expand your talent pool, leverage hiring techniques such as social recruiting, agile recruitment, and job boards on your company's website that invite job seekers to join the talent pool to be considered for future openings.
5. Partner With An Accounting Staffing Agency
Another method to maximize the potential of your accounting hiring strategy is to leverage the expertise and resources of accounting staffing agencies. As a busy HR professional, building an entire accounting hiring strategy can be a tedious and time-consuming task that may dig into your time needed for other important administrative projects.
With all that is going on in your career, leveraging the help of a specialized accounting recruiters can help you save time and resources needed to build a long-term strategy and execute on hiring initiatives. In addition, by utilizing finance and accounting recruiting firms, you can maintain your current workload, while still being able to present an impressive long-term hiring strategy to your higher-ups.
At Sparks Group, a staffing agency for strategic hiring, our specialized accounting recruitment teams hold decades of industry experience helping organizations source, pre-screen, and place top talent. We understand the intricacies associated with hiring accounting and financial professionals and leverage vast networks of professionals to ensure businesses and candidates find their ideal match.
Begin building a comprehensive accounting hiring strategy to increase your talent pool and hire top accounting candidates with Sparks Group by connecting with our recruiting experts today.
---
Sources:
https://www.bls.gov/ooh/business-and-financial/accountants-and-auditors.htm#tab-6
https://www.journalofaccountancy.com/news/2017/jun/staffing-concerns-top-list-of-cpa-firm-issues-201716859.html
http://blog.indeed.com/2018/05/15/jobseeker-transparency-report/