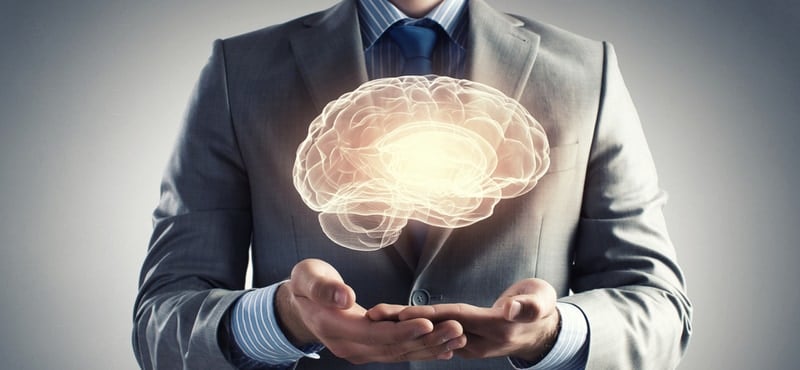 Every day, new applications are being discovered for artificial intelligence (AI). These new applications are changing business processes and outcomes across all industries. AI is revolutionizing manufacturing, supply chain, sales and marketing, and customer service, as well as back-end processes such as AI in recruiting, accounting, and IT.
AI, a process by which machines function without human intervention, can be a worthwhile part of human resource management. New applications of artificial intelligence can have a positive effect on many different functions of human resources, particularly AI in recruiting.
A recent survey found that 96 percent of recruiters believe AI can greatly enhance talent acquisition and employee retention, with 100 percent responding positively to automating sourcing, screening and candidate matching using AI.
Another study showed that 63 percent of respondents noted that AI has already changed the way that recruiting is conducted at their organization, with 69 percent noting that the quality of candidates improved with the application of AI technology.
Reasons AI Is Changing Recruiting and Hiring Processes:
1. Improving Outreach
One of the primary areas that AI in recruiting is improving the hiring process is through candidate outreach. Through AI, companies can collect data from an enormous number of active and passive candidates, and analyze that data to help determine the best fit for a particular position.
Apart from analytics, AI-powered chatbots can be used to build relationships with candidates, both in the short and long-term, for open positions and for positions that may open in the future.
2. Eliminating Bias
A meta-study of over 55,000 job applications from the National Academy of Sciences found that there has been no change in racial discrimination in hiring decisions over the past 25 years. Even as companies are actively striving to address and eliminate bias, the numbers support the idea that bias continues to exist and affects hiring decisions among qualified applicants.
There is some concern with AI and bias: that a programmer may unconsciously include aspects of bias in an analytic algorithm, thereby transferring human bias to AI in recruiting. However, an AI application that is created specifically to be unbiased, or that includes support of organizational diversity initiatives, may provide a way of consistently reducing bias in hiring decisions. Before candidates even interact with a company, AI may also be used to help recruiters create a bias-free job advertisement or posting.
Learn more: Employing a Diverse Workforce to Reach Your Company's Goals
3. Enhancing Analytics
An estimated 75 percent of recruiters use applicant tracking system (ATS) or resume review software to help evaluate candidates for open positions. AI-powered candidate analytics increase ATS efficiency, saving time on manual processes and reducing time to hire.
Additionally, as video interviews become a more prevalent part of the recruitment process, AI may be applied to help analyze candidate behaviors and responses, as well as employing natural language processing to provide richer data, further assisting companies in making better hiring decisions.
4. Aptitude Tests
AI in recruiting can be employed to conduct aptitude tests for candidates, applying a candidate-specific progression from one question to the next depending on the application's assessment of candidate proficiency. This can be used to determine a candidate's hard skills – technical knowledge; as well as a candidate's soft skills, problem-solving capabilities, and more.
While it may seem counterintuitive, AI applications may actually help a recruiter to forge a more personal connection with applicants, in addition to making better, faster overall hiring decisions. The potential to use AI to automate manual tasks leaves recruiters free to attend to higher-level, strategic objectives including forging a relationship with candidates.
Managing communication with candidates impacts recruiting effectiveness as well, with 80 percent of applicants saying they would not re-apply for a relevant position at a company that did not keep them informed of the status of a submitted application.
Using artificial intelligence to improve the recruiting process will continue to grow and be crucial in the future. Keeping abreast of the many ways in which AI in recruiting can be used to improve the selection and hiring processes, helping both organizations and candidates to simplify a once tedious process.
While AI in recruiting has many applicable benefits, this does not mean it is capable of replacing human resource departments or recruiting experts. AI software should be leveraged alongside a human recruiter who can guide and use the technology to assist in high-level tasks instead of complete automation.
Both the recruiter and AI technology can bring inherent value to the final decision-making process. Professional recruiting firms, like Sparks Group, understand the importance of leveraging AI in recruiting as digital transformation continues to impact the hiring landscape.
Recruiting With Sparks Group
By leveraging AI in recruiting as a support tool for saving time, increasing efficiency, and making smarter decisions, HR departments and recruiting firms can gain a competitive advantage in quickly discovering top talent in a finite talent pool.
Sparks Group, one of the nation's leading staffing and recruiting agencies, leverages deep pools of thoroughly vetted candidates across a number of fields, including accounting and finance, creative, information technology, and office/administrative.
Connect with a staffing and recruiting expert to optimize your staffing, recruiting, and talent management needs with a strategic hiring partner.
---
Sources
https://ideal.com/how-recruiters-feel-about-ai/
https://www.pnas.org/content/early/2017/09/11/1706255114
https://www.capterra.com/recruiting-software/impact-of-recruiting-software-on-businesses
https://workplacetrends.com/candidate-experience-study/