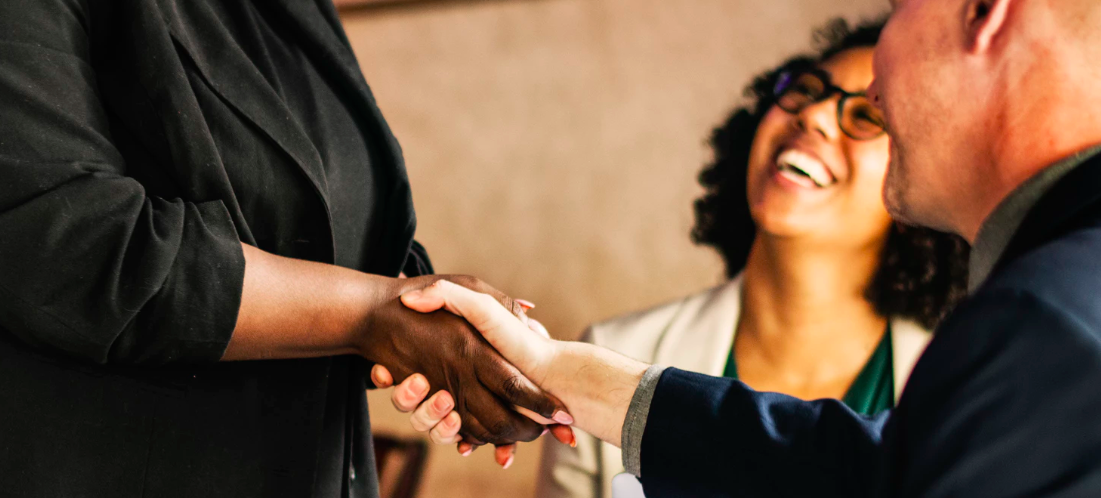 Recruiters are under a tremendous amount of pressure to find the ideal candidate for open positions at their company. In today's candidate-driven job market, the recruiting process for finding "perfect" candidates are more difficult than ever and the competition between potential employers is high.
According to a 2017 study from SHRM, there were, on average, 36 applications for each open job position, down from 59 applications per position in 2015.
Bad hiring decisions are costly to a company as well. A recent CareerBuilder survey estimates that the cost of a bad hire comes to an average of $15,000. Additionally, bad hires can have a negative impact on customer service, other employees, supervisors, and managers, as well as diminish overall corporate productivity and morale.
To find the perfect candidate, recruiters should leverage the following recruiting process tips and techniques.
1. Clear Job Description
Start with a clear, descriptive, realistic job description. This should include specific tasks, skills, and attributes (both required and preferred) as a point of reference that recruiters, hiring managers, and applicants can use to gauge a candidate's fit. The exercise of writing, reviewing, and improving a job description clarifies job requirements for all stakeholders, bringing the picture of an ideal candidate into better focus.
Crafting an in-depth job description can improve the quality of candidate applications and allow them to highlight relevant experiences related to the job. In addition, this process can also prevent unqualified candidates from applying, saving recruiters the time and effort of vetting through unfit applications.
Learn More: Top Hiring Trends To Focus On In 2019


2. Innovative Recruiting Strategies
If positions are difficult to fill through regular channels, consider some alternative strategies. Some companies are finding success leveraging A.I. technology to sift through candidate pools. Employee referrals are also a great source for new hires, particularly if an incentive program incorporates a bonus or reward for a successful referral-to-hire.
Another helpful recruiting technique is campus recruitment. Hiring college graduates can be a very effective means of connecting with a new pool of available talent, particularly for positions that are suited to molding and shaping the perfect employee from a less-experienced candidate.
3. Improved Interviewing Techniques
The objective of hiring isn't to find the best interviewee, rather the most qualified and fit candidate. Interviews, both over the phone and in person, can influence hiring decisions to a great degree.
However, some innovative types of interviews are better than others in helping a recruiter to judge an applicant's fit for an open position. For example, behavioral interviews can help a hiring manager to determine, not only whether a candidate has the required skills and knowledge for a job, but how those skills have been used in the past in real-world situations.


4. Measure, Review, and Revise
While hiring can be a high-pressure, time-sensitive activity, it is important to periodically take a step back and assess the success of current recruiting efforts. Take a look at a benchmark of key performance indicators such as:
Time to hire

Cost to hire

Offer acceptance rate

Retention rate

Turnover rate
Reviewing these key metrics not only measures the effectiveness of existing recruiting processes but also measures the success of new efforts and improvements to the process.
Learn More: Top Recruiting Metrics to Track In 2020 To Improve Hiring
Of course, the definition of the "ideal candidate" will vary from one organization to the next and from one position to another. The candidate-driven market, combined with a low unemployment rate and a strong economy, indicates that competition for quality candidates will continue to be fierce. That's why, in many cases, businesses work with a strategic hiring partner, like Sparks Group, to leverage decades of staffing and recruiting expertise to easily find and hire the best possible candidates for open positions.
By working with Sparks Group, businesses partner with recruiting experts to discover ideal candidates from an extensive network of top talent from across the nation. These candidates come from a number of industries, such as accounting and finance, information technology, office administration, and creative and marketing.
Connect with Sparks Group's expert recruiters to learn more about how they can help you find an ideal candidate for an open position.