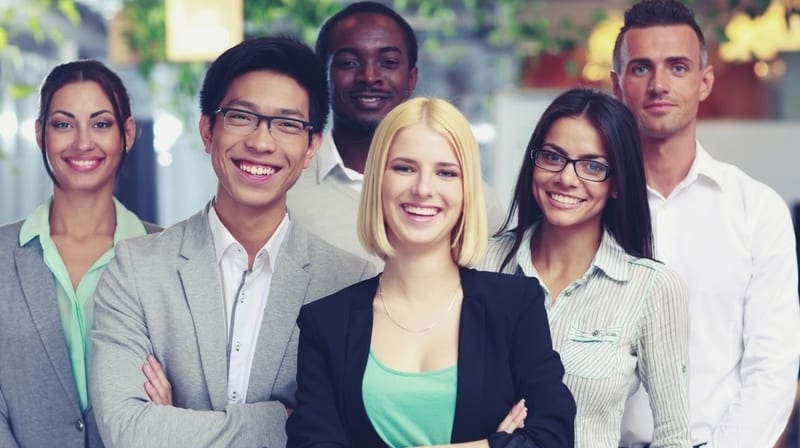 An employee retention plan is essential for any business looking to scale and drive growth. High employee turnover rates disrupt work, dampen morale, and cost companies a fortune. It is estimated that employee retention can cost a company anywhere between 16% and 213% of an employee's annual salary depending on their position.
You may think that you don't have the time or money to spend creating an employee retention plan, but you may lose a lot more in the long run without one. Here are three steps you can follow to make the process as painless as possible.
1. Start With Compensation
Salary is always going to be a big influence on satisfaction levels. In fact, a survey found that almost half of US workers listed competitive compensation as a factor that would make them stay at their current organization. Making sure your employees' compensation packages are in line with industry benchmarks and a fair reflection of the value they bring to the company is essential.
But don't just view compensation as an employee's base salary. Benefits are becoming an increasingly important part of the total package—particularly when recruiting millennials. Health insurance, ample paid time off (PTO), vacation time, and sick days should also be a given.
To really make your employees feel valued you should be offering meaningful benefits like gym memberships, child care, and free food in the office. When developing these benefits, take the time to ask employees for their opinion—they won't just feel valued, you'll also save money by only providing benefits that they will utilize.
2. Then Focus On Career Growth
Opportunities for career development have been proven to be almost as important for job satisfaction as compensation levels. Most employees don't come to work to just collect a paycheck, they want to grow their skills and further their career. If they don't think your organization can't help them to grow, they will start to look elsewhere.
One way to ensure that employees see a future with your company is to invest in their personal growth. This can take the form of tuition reimbursement, a conference and workshop budget, or free, company-wide seminars.
You'll also want to make sure employees have promotional targets, as well as regularly-scheduled catch-up meetings and performance reviews. Giving staff a goal to aim for and a roadmap for getting there can be motivational and go a long way in helping them achieve their ambitions with your organization.
3. Foster The Right Working Culture And Environment
For employee retention strategies to really be successful, it needs to address your company culture as a whole.
Creating an ideal work environment is important. A study by Deloitte found that three-quarters of surveyed millennials reported higher levels of job satisfaction when there was an inclusive and creative working environment. Doing so will also boost the quality and quantity of work that staff produces.
You'll also want to look at the role managers play in your organization. As part of a manager's personal development, make sure to focus on soft skills and encourage them to become mentors to their team members. At the end of the day, a better relationship between a manager and their team creates a better atmosphere and better work.
While creating an employee retention plan can help reduce turnover, company turnover can also be attributed to job and employee misalignment, where employees aren't fit for the job function, or the job isn't fulfilling for the employee.
By initially hiring qualified and culturally fit candidates whose career goals align, the likelihood of an employee leaving can be reduced. A recruiting and staffing agency, like Sparks Group, partners with employers to provide access to highly qualified talent pools in various industries. They work closely with both employers and job seekers to match candidates skills and experience with companies available positions to reduce employee turnover in the long run.
Speak with a Sparks Group team member to learn more about our staffing and recruiting services and how we can improve your companies recruitment.
---
Sources:
https://www.peoplekeep.com/blog/bid/312123/employee-retention-the-real-cost-of-losing-an-employee
https://www.glassdoor.com/employers/popular-topics/hr-stats.htm
https://www2.deloitte.com/global/en/pages/about-deloitte/articles/millennialsurvey.html