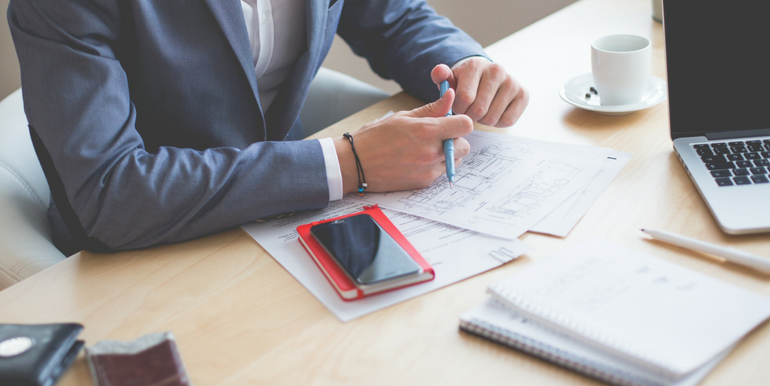 As the national unemployment rate continues to decline in the United States, companies should look at their talent acquisition strategies to maintain a high level of recruiting standards.
When the unemployment rate is high, there is more fluctuation and uncertainty in the job market and, as a result, more open job positions. Now that there is less movement, stability sets in and candidates are less inclined to search for new opportunities.
Employ the four strategies below to significantly enhance the chances of you making the best hires in the quickest time frame.
Talent Acquisition Strategies for Faster Results
1. Create a Detailed and Comprehensive Job Post
When there is a lot of competition in the job market for talent, making it clear what you are looking for can be a huge boon for companies looking to fill positions quickly for two reasons:
The more job post details you include, the more candidates will pay attention to it. It shows that the company knows what they are looking for and are serious about hiring the right candidate.
As a result of the first point, the majority of candidates that do apply will be suitable for the role. If you are clear on what you are looking for, unsuitable candidates won't bother to apply.
2. Have Excellent Benefits and Make them Clear
Many companies are rightly reluctant to put the position's salary on job posts, but they should make the benefits that come with the job abundantly clear. When candidates are scrolling through several similar job ads, the benefits included in the position can be a huge deciding factor for whether that person wants to put in the effort to apply to one job over another comparable job.
As such, you should make sure your employee benefits package is incredibly competitive and enticing. That means going beyond healthcare to include things like personal and professional development, a learning budget, free food at the office, company away days, and more.
3. Be Quick to Respond and Engage with Candidates
It can be tempting to batch candidate responses so that you tackle them in one go. While this may be efficient, it is not useful in a labor market that heavily favors applicants. By the time you get around to responding to potential candidates, they could already be off the market.
Avoid this by blocking out time each day to evaluate applications and respond to the most promising candidates. By engaging with active candidates and that you can get your position filled as quickly as possible.
4. Partner with a Recruitment Firm
One of the quickest ways to fill open positions is by leveraging staffing and recruiting services from a trusted recruiting firm. Recruiters have a pool of high-quality candidates at their disposal and experience of sourcing and securing the very best talent for companies across all industries.
Many of the most suitable candidates will already have jobs, and it isn't appropriate or even possible for companies to approach them. This isn't the case for recruitment firms who know the industry and understand what it takes to seek out and persuade high-quality passive candidates to interview.
By enlisting the help of a recruitment firm, you can get the position filled by a better standard of candidate in half the time.
Better Talent Acquisition with Sparks Group
Sparks Group, a recruiting firm based in the DC Metro Region, specializes in staffing for temporary, contract, contract-to-hire and direct hire positions across a wide array of core areas and competencies.
Clients who engage partner with Sparks Group enjoy our:
Extensive network of qualified candidates
Proven methodology to expedite the "candidate requisition-to-productivity" process
Reputation for quality-driven solutions
Proven track record in placing professional, administrative, technical and creative talent
For more information on working with a specialist recruitment firm like Sparks Group, connect with one of our consultants today. During your free consultation, you'll learn how our strategic approach to hiring and knowledge of your industry can help you hire world-class talent, faster.
---
Sources:
https://www.forbes.com/sites/marissaperetz/2018/01/10/hiring-predictions-for-2018-what-the-job-market-wages-and-ai-will-look-like-this-year/#28decec9614c