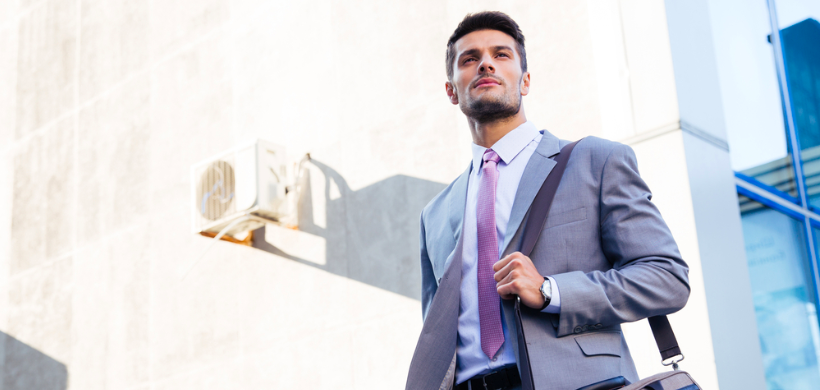 Attracting top talent is challenging in the best of times, but in a candidate market, it can seem impossible. Currently, across a large number of jobs and industries, available jobs outnumber qualified applicants, creating a candidate-driven job market.
What Is A Candidate Market?
In a candidate market, instead of job applicants competing with one another for an open position, employers find themselves competing for qualified candidates. This has created a major shift towards competitive recruitment strategies, driving employers to look towards new solutions for sourcing, attracting and retaining top talent.
Candidate Market Causes
Low unemployment, strong job growth, and the retirement of Baby Boomers are fueling the candidate-driven labor market. These factors have created a situation where there are more open positions than qualified candidates to fill them.
According to the Bureau of Labor Statistics (BLS), the average national unemployment rate is 3.6%; there are 7.6 million open jobs and 5.9 million unemployed, creating a surplus of more than a million jobs in the United States alone. And Baby Boomers, representing 20% of the total workforce, are reaching 65 - the age of typical retirement – at a rate of 10,000 per day.
The trend toward a candidate market isn't expected to change in the near future. In fact, one study found that 74% of recruiters expect the job market to become even more competitive over the next 12 months.
Industry Impact on Recruiting
While these numbers give a general idea of an overall job market, the labor shortage is even more drastic in specific industries. The healthcare, transportation and manufacturing industries face a disproportionate shortage of skilled labor. Across all industries, businesses are finding it difficult to source skilled information technology, sales, marketing, and executive-level employees.
In a candidate market, traditional recruiting methods are becoming less effective. In response, companies are re-evaluating and modifying competitive recruitment strategies to seek out an advantage in a crowded market.
Competitive Recruitment Strategies To Attract Top Talent:
1. Identify And Highlight Your Unique Selling Point
Approach recruiting with a marketing mindset and reinforce your company's brand throughout the hiring process. What makes your organization different from the competition? Do you offer opportunities for training, advancement, flexible scheduling, or a friendly, congenial work environment?
Understanding the ways your organization is special, and emphasizing them during the hiring process is a great way to attract talent to your organization and to land the employees that are the best fit for your job requirements and company culture.
Learn more: What is Recruitment Marketing? 3 Steps to Attract Ideal Hires
2. Communicate With Current Employees
Check in with your employees to understand their needs and opportunities for improving the company and culture. Understanding their priorities will help identify the reasons why your best employees were attracted to your company and why they choose to stay.
Apply that information to the recruiting process to attract the same type of high-performing employee while also improving employee retention.
3. Improve The Candidate Experience
Candidate experience is becoming one of the determining factors in attracting and hiring top talent. To make it better, companies are improving their:
Application Process: Making submitting a job application fast, easy, and mobile-friendly for candidates.

Hiring Communication: Communicate with candidates throughout the hiring process and providing feedback and information on next steps.

Interview Process: Present an organized, effective process and being flexible to accommodate candidate preferences and requirements.

Time to hire: Reduce the overall time to hire can lead to a more positive candidate experience.
4. Engage A Staffing Agency
A staffing agency can help a company become more competitive in a candidate market. Staffing agencies maintain broad talent pools of active job seekers and passive candidates, offering immediate access to a diverse array of qualified candidates.
Candidates are pre-screened and evaluated, reducing the administrative burden on internal recruiters and hiring managers. The quality of candidates (and eventual hires) improves, while the hiring cycle accelerates, and the overall candidate experience improves.
The Future of Recruiting in the Candidate Market
As new and larger generations continue to enter the candidate market, not all internal hiring teams will have the resources to effectively execute competitive recruitment strategies. By leveraging the professional recruiting services of a leading staffing agency like Sparks Group, businesses gain access to vast talent pools across industry expertise.
Sparks Group is a nationally awarded staffing agency offering professional recruiting services to help businesses quickly match companies with qualified candidates and remain competitive in today's candidate market. By streamlining the search, interview, and on-boarding process, Sparks Group is able to reduce recruitment costs associated with long hiring processes and poor quality hires.
Contact Sparks Group for a quick consultation and learn how our recruiting experts can provide with the qualified candidates regardless of the competitive recruitment landscape.
---
Sources:
https://www.bls.gov/cps/
https://www.bls.gov/news.release/pdf/empsit.pdf
https://www.forbes.com/sites/greatspeculations/2018/06/21/social-security-feels-pinch-as-baby-boomers-clock-out-for-good/#3c83bc874995