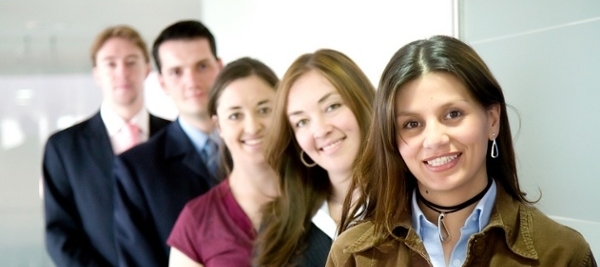 Time to hire is a crucial recruiting metric, measuring the time required to hire an employee, starting from the initial contact to an accepted offer. Time to hire can offer hiring managers, human resource departments, and recruiters valuable insights into talent acquisition efficiency and effectiveness.
Many factors can impact time to hire, including position requirements, job market conditions, and the overall efficiency of an organization's internal hiring processes. All of these can cause significant and far-reaching delays. For example, research from Glassdoor found that it takes, on average, 60 days to hire a professor, 34.5 days to hire an IT manager, and 12.5 days to hire a receptionist.
Why Time To Hire Is Key For Effective Recruiting
Companies with longer time to hire cycles will struggle to fill crucial positions right away. These gaps in the workforce can lead to reduced business agility, decreased employee motivation, unbalanced workloads, delayed initiatives, and, ultimately, lost revenue.
HR teams can take a proactive hiring approach by acquiring talent based on future goals and expectations. This proactive method can drastically reduce time to hire, but may not always be a practical option due to budget limitations and the additional work required by HR teams on top of their administrative tasks.
If proactive hiring isn't an option, there are other recruiting strategies that businesses can leverage to reduce time to hire.
Automate Where Possible
There are numerous tools available to help you automate some of the tedious processes when recruiting. Sourcing automation tools can be used to find candidates in external databases or in your organization's applicant tracking system. Screening automation tools, like applicant tracking systems, can forward the most qualified candidates. Outreach automation tools can help with initial contact and interview scheduling. Each of these types of tools aims to reduce the HR team's collective time and focus.
Learn More: 3 Ways To Optimize Your Recruitment And Selection Process
Structure Your Hiring Process
Like any well-executed plan, a clearly delineated recruitment process, managed and reviewed at regular intervals, can highlight potentially expensive roadblocks that increase your company's time to hire.
Additionally, having a detailed game plan affords opportunities to improve the work and streamlining your resources so that your team can get better at finding, assessing, and hiring candidates to scale.
Leverage a Strategic Hiring Partner
A recruiting firm or staffing agency can be invaluable to reducing time to hire and providing access to highly qualified candidates. Expert recruiters with experience in specific industries and proactive hiring services can ensure that your organization is prepared for both current and future needs.Time to hire is a critical metric for organizations of all sizes and types.
For many organizations, lowering time to hire can pay dividends immediately and in the long-term. Immediately, shortening the hiring cycle can provide high-quality candidates who can generate revenue (and returns on your recruiting investment) faster. In the long-term, lowering your time to hire can affect the quality of hire, relationships with current and future candidates, and uncover additional organizational savings.
Sparks Group is a nationally awarded staffing and recruiting firm, dedicated to helping businesses find and place top talent in alignment with business goals and needs. Our strategic staffing services and specialized recruiting experts can significantly reduce time to hire, allowing companies to focus on their key business initiatives.
Work with a staffing and recruiting partner that supports your business growth and understands your big picture goals. Connect with Sparks Group's staffing and recruiting experts for a free consultation.
---
Sources:
https://www.glassdoor.com/research/time-to-hire-in-25-countries/