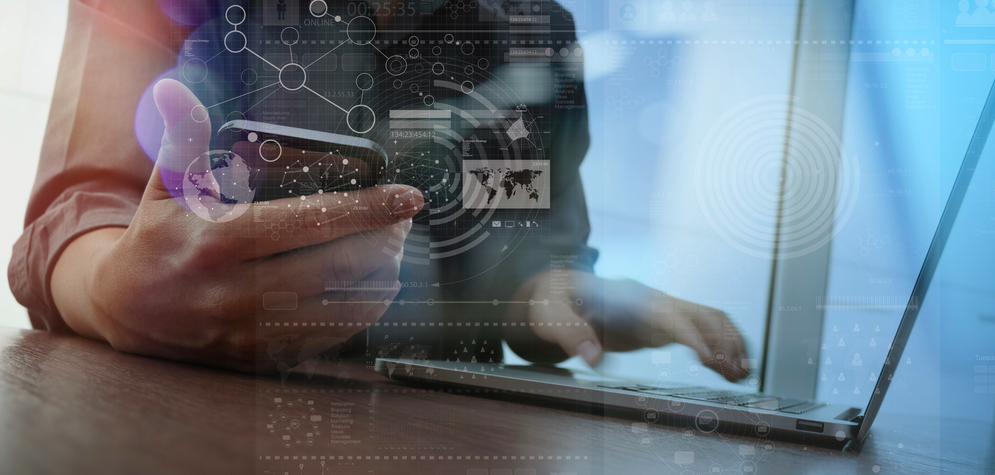 Over the years, many new platforms for attracting job applicants have been developed to help companies maximize candidate outreach. The larger the net a company can cast, the higher the likelihood of discovering their ideal candidate and diversifying their talent pool.
To leverage these platforms effectively, businesses must understand the concept of recruitment marketing and how to best leverage the tools available to them without overwhelming their HR teams and slowing down the recruitment process.
What is Recruitment Marketing?
Recruitment marketing is the process and tactics used by businesses for discovering and attracting qualified job candidates. This can involve refinement and promotion of an organization's brand, positioning themselves to maximize their appeal to their ideal job candidates.
Many businesses struggle to diversify their talent pools and wind up wasting time and recruiting spend weeding through the same poor quality candidates. By effectively leveraging recruitment marketing techniques and tools, companies can broaden their search while also efficiently attracting candidates that are highly qualified and best align with company culture, values, and goals.
Human resource departments and recruiters can build an effective recruitment marketing plan by following these simple steps:
3 Steps For An Effective Recruitment Marketing Strategy
1. Identify Ideal Candidate Qualifications
Recruitment marketing starts with identifying your ideal candidate. List the necessary qualifications for the position and take note of items that are an absolute must-have versus those that would be nice to have.
For example, a public accountant must have their CPA certification in order to be considered for a job but may not necessarily need 10 years of experience to be considered. Although it might be a good expertise indicator for the company, a candidate with 5 years of experience may be just as qualified.
When identifying your ideal candidate, also take into consideration their company culture fit. Ensuring a candidate is aligned with your values and will work well with your existing teams is key to maintaining a productive work environment, streamlining the adjustment process, and reducing future challenges.
2. Optimize Job Descriptions
Now that you have a clear idea of the technical and behavioral qualifications of an ideal candidate, begin crafting a job description to best attract them. Start with a brief introduction to your organization including core values and a mission that candidates can align themselves with.
Next, include the job position's core responsibilities and the type of candidate you're looking for. It is important to set some high-level expectations early on in order to help the job seeker quickly assess whether they are interested in applying. Explaining why the role is important, who they will work under, and what they can expect from the work environment are all good ways to set give readers an idea of the job.
Finally, optimize your job posts for search engines. With the right formatting and keyword usage, search engines can better read and rank your job post so that top candidates can easily find it.
3. Diversify Your Promotional Tactics
There are many recruitment marketing tactics available for companies to leverage, but it is important for HR teams and recruiters to spend time leveraging the ones that work best for their specific needs and industries.
Learn More: Employing a Diverse Workforce to Reach Your Company's Goals
Recruitment Marketing Tactics To Consider:
Referrals: Pass along job descriptions to your internal teams to leverage their personal networks. Offering a referral reward can incentivize employees to bring in candidates. Referees often make the best employees as they already have an understanding of the company and can quickly adjust with the support of their referrer.
Job Boards: Online platforms like LinkedIn, Monster, and Indeed are commonly used to maximize candidate outreach. Exploring new job boards can be rewarding and diversify talent pools, but being on too many platforms can become a hassle to manage with too many applications to review. Test out job boards, especially those specializing in your industry needs, and narrow down your choices to what works the most effectively for your business.
Staffing and Recruiting Firms: Working with staffing and recruiting firms is a great way to maximize your outreach without the hassle of managing numerous job boards and wasting time on unqualified applicants. Recruitment agencies and temporary staffing agencies manage the entire talent acquisition process from discovery to on-boarding and leverage their own vast networks of pre-screened job candidates to find companies the perfect match.
By following these three simple steps, human resource teams and recruiters can maximize the effectiveness of their recruitment marketing efforts to diversify their talent pools and attract their ideal candidates.
Sparks Group is a leading staffing and recruiting agency providing businesses with access to a vast network of job seekers and matching companies to their ideal candidates. Our recruiting experts help HR and hiring teams manage and simplify their talent acquisition process, saving them time by accelerating the recruitment process with qualified candidates.
For more information on how Sparks Group can help your business attract and hire exceptional talent, now and in the future, connect with a staffing and recruiting expert today.