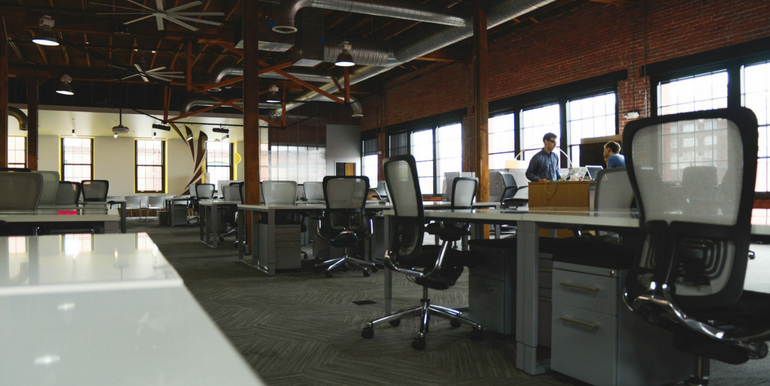 To find out if partnering with a staffing agency is right for your company, it is important to understand the staffing agency definition, including exactly what one is and what it does. Many companies don't understand the value of partnering with a staffing agency, which can lead to misunderstanding and confusion about how they can improve their hiring process.
What is a Staffing Agency?
A staffing agency works with companies to find and place high-quality candidates in both short and long-term positions. These may be temporary contracts or they may be contract to hire positions. Some staffing agencies can even help companies with direct hire and executive search services.
Unlike headhunters, recruiters at staffing agencies take a more advanced, strategic, and long-term approach to their relationships with client companies. In many cases, staffing agencies will be experts in particular sectors or at particular pay levels, to help businesses pinpoint top talent and reduce the costs associated with hiring.
Learn More: How to Get the Most Out of Your Staffing and Recruiting Services

4 Common Misconceptions Associated With Staffing Agencies
Now that we are clear on what a staffing agency does, let's debunk some common misconceptions.
Myth #1: Staffing Agencies are too Expensive
Often times, organizations will ultimately save money by partnering with a staffing agency. Hiring the wrong candidate can be expensive. A Harris Interactive poll found that 41% of respondents said that the cost of a bad hire was $25,000(1).
Leveraging staffing agencies can ensure that companies are picking from a pool of the very best talent that are the right fit for the position and company culture. Staffing agencies can also help companies to reduce the cost of employee turnover by ensuring that your workforce accurately matches your workload.
Myth #2: Staffing Agencies Can't Recruit Senior Staff
Most HR employees believe staffing agencies are only suitable for hiring administrative and secretarial staff. While many staffing agencies specialize in recruiting for these roles, plenty more specialize in specialist industries like IT, accounting, finance and engineering and can recruit for junior positions all the way up to C-suite level executing recruiting.
Myth #3: You can only Find Temps With Staffing Agencies
While firms can use staffing agencies for temporary hires, most work with staffing agencies to fill long-term recruitment needs to help companies develop a workforce that will drive long-term business growth. Contract to hire positions are on the rise and staffing agencies are well placed to help companies find talent and convert them into full-time employees.
Myth #4 Staffing Agencies Don't Help Train Employees
If you are using staffing agencies for temporary workers, there's a misconception that the agency won't care about their training. This couldn't be further from the truth. In fact, agencies are only as good as their candidates, so the responsibility is on them to ensure employees develop the necessary skills to succeed.
Sparks Group is a strategic partner for businesses, assisting in hiring needs for IT, finance, creative, and administrative positions across the country. Our staffing and recruiting services hold a proven track record in placing professional, technical, creative and administrative talent across these verticals.
To find out how Sparks Group can help discover top talent for your next hire, connect with a staffing and recruiting expert today.
Source: http://www.careerbuilder.com/share/aboutus/pressreleasesdetail.aspx?sd=12/13/2012id=pr730ed=12/31/2012