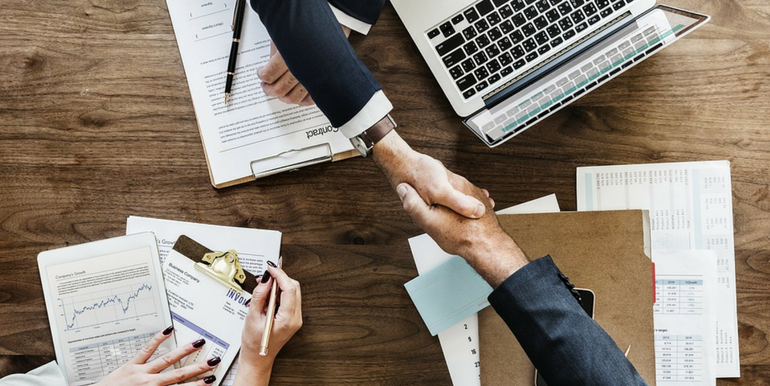 Creative companies looking for qualified and enthusiastic marketers can benefit from partnering with marketing recruitment agencies.
From Social Media Managers to Marketing Coordinators, professionals with marketing, PR, communications and digital skills are in high demand. Much like marketing itself, hiring the right candidates to meet those demands requires a combination of both art and science. It begins with a proactive hiring strategy and choosing a staffing agency that knows your business and understands your unique challenges.
Here are four essential qualities to look for in marketing recruitment agencies:
1. Deep Talent Pool
Creative staffing agencies are constantly working to build highly engaged and nurtured pipelines of qualified talent, helping you to find the best candidate in the shortest amount of time. Time is money after all, and when it comes to hiring, the industry average of 14.9 days simply won't do. An agency with deep connections can fill the job in less time, costing your organization less money.
2. Industry Expertise
Creative companies should seek out marketing recruitment agencies with marketing industry knowledge of employee compensation, job titles and employment trends to ensure you achieve the best outcome for your organization, at the appropriate cost. With industry expertise already under their belt, there's no need for extra time to get up to speed.
3. A Focus On Fit
An in-depth screening process that allows you to become familiar with candidates' skills, personalities and goals will help to ensure you fill the role with someone not only qualified based on education and real-world technical skills, but also a good fit for your organization's mission and culture. To recruit top talent, a robust screening will help you make better and faster hiring decisions while reducing company turnover in the long run.
4. On-boarding Assistance
Be wary of marketing recruitment agencies that are prone to hire and run. Instead, opt for an agency that is involved in the on-boarding process, ensuring new hires are fully prepared to transition to your organization. The best agencies are committed to a strategic partnership that aims for quality and success. Effective employee on-boarding results in a comfortable and prepped new hire and ultimately leads to more confident and engaged employees.
Creative companies face many obstacles when looking to fill vacant positions. Marketers today must possess a variety of skills including digital prowess, the ability to create compelling content and strategic thinking to help drive your organization's growth.
Read More: 6 Ways to Successfully Recruit Digital Marketing Talent
Acquiring employees with knowledge of the top digital design skills required for success starts with engaging marketing recruitment agencies that understand this rapidly changing industry and have already done the legwork of engaging with quality professionals within it.
Need help finding quality talent for your marketing, creative and digital design positions? Request a free consultation today with Sparks Group's creative recruiters for your next great hire.
---
Sources:
https://www.glassdoor.com/research/time-to-hire-in-25-countries/