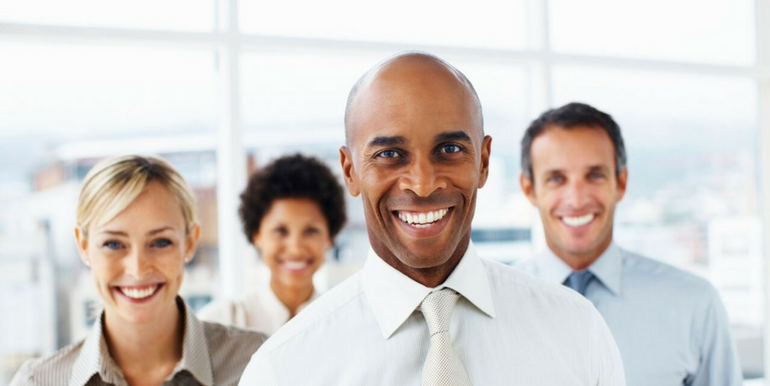 For the majority of organizations, determining how to recruit top talent is no easy feat.
According to a 2016 Society for Human Resource Management (SHRM) survey, the average cost-per-hire is $4,129, and it can take an average of 42 days to fill a job opening. Therefore, hiring is not a decision that should be taken lightly. The perpetual cycle of finding, hiring, and engaging talent can be extremely taxing on a company's culture and employee morale.
In this post, we will highlight three key steps that HR professionals can take to recruit top talent.
1. Outsource Often
HR departments, hiring managers and procurement specialists must face headcount quotas and make highly strategic decisions each day. Unfortunately, designating the time to find quality candidates frequently and consistently is a major challenge for most.
There's a good reason why staffing and recruiting is a $150 billion industry in the U.S. Staffing agencies provide a valuable service to HR departments, taking on the burden of recruiting and vetting candidates for talent acquisition. Working with a staffing agency can both save time and maximize resources during recurring hiring seasons or when a company is short staffed.
Staffing and recruiting industry sales in the United States from 2002 to 2016 (in billion U.S. dollars):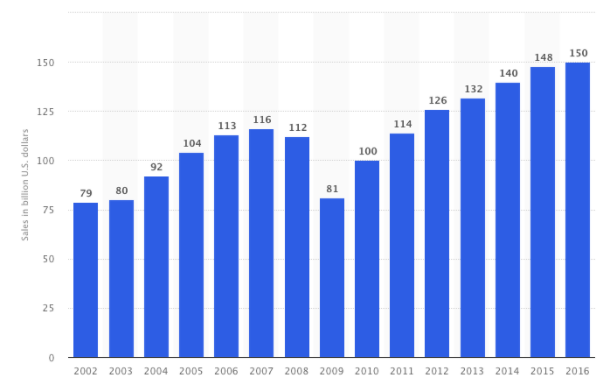 When working with staffing professionals, HR departments should look for a staffing agency that has:
A diverse pool of qualified candidates
Experience in, and knowledge of, your industry
A commitment to building relationships within key networks
Willingness to spend time understanding your unique needs
Superior client service
The ability to describe a candidate's skills, experience and attributes in a compelling way
Quick resolution to any post-placement issues
Onboarding support
2. Choose Wisely
Resumes never tell the whole story. Yet, determining the best candidate for a position is often primarily based on their demonstrated skills, such as work experience, education, and other qualifications. However, it's equally, if not more important to assess a candidate's soft skills as well.
Do they have a positive attitude? Are they a team player? Will they fit in with your corporate culture? According to CareerBuilder's annual jobs forecast, 62% of hiring managers and HR professionals surveyed rate candidates' soft skills as very important when recruiting.
HR professionals should carefully weigh which hard skills and soft skills are required for the individual to be successful in the role they aim to fill. Consider which skill sets are most vital to the position and which are in alignment with the organization's business cycle and culture to determine long-term employee and employer satisfaction.
3. Onboard Early
According to an Aberdeen research report, only 32% of companies currently have a formal onboarding process in place. Yet, 66% of companies with onboarding programs claimed a higher rate of successful assimilation of new hires into company culture, 62% had higher time-to-productivity ratios, and 54% reported higher employee engagement.
Related Content: Tailoring an Employee Onboarding Program to the Position and Candidate
Effective onboarding helps organizations to teach new hires about the mission, vision and values of their newly joined organization. It also helps to assimilate them into the corporate culture, gain a better understanding of their role and what is expected of them, and have clear objectives of how to deliver on those expectations. It's also important for new hires to have a clear understanding of how they will be evaluated on those deliverables.
Regrettably, one of the greatest obstacles to effective onboarding is a lack of time and resources HR pros and hiring managers have to properly assess, coach and engage their new talent. This is where having a staffing agency that offers these services is invaluable.
In today's marketplace, it's essential for HR professionals to have the ability and support to effectively and efficiently acquire, hire and retain top talent in order to maximize their organization's bottom line.
By engaging a reputable staffing agency, making thoughtful hiring decisions and investing in proper onboarding procedures, you're much more likely to see an increased ROI from your hiring decisions.
Need help recruiting top talent? Connect with a Sparks Group staffing and recruiting expert for a free consultation today!
Sources:
https://www.shrm.org/about-shrm/press-room/press-releases/pages/human-capital-benchmarking-report.aspx
https://www.statista.com/statistics/220707/us-total-sales-in-temporary-staffing/
http://www.careerbuilder.com/share/aboutus/pressreleasesdetail.aspx?sd=1%2F6%2F2017&id=pr983&ed=12%2F31%2F2017
http://www.aberdeen.com/research/10333/10333-CL-twentyfirst-century-onboarding.aspx/content.aspx