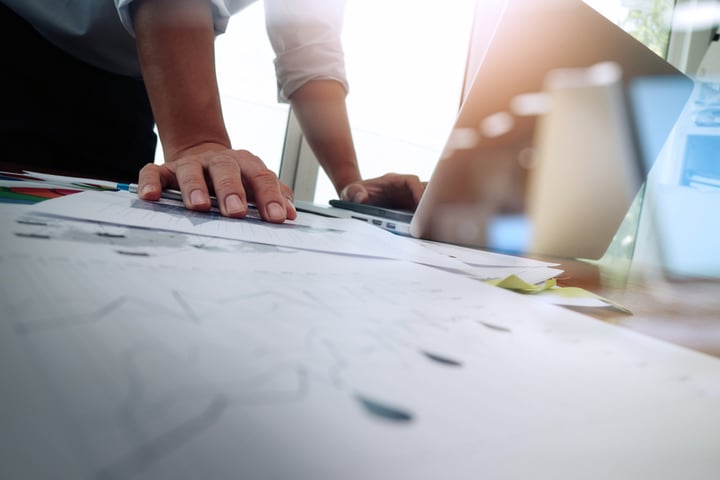 Employer branding – a company's reputation among the general workforce, as well as current employees – is a reflection of how the company is marketed to people. A strong, positive employer brand can help to attract and retain top talent – while a negative brand can drive current and prospective employees away.
The vast majority (86%) of job applicants1 say that employer brand is an important factor in considering whether to apply for a job; and 50% of candidates wouldn't accept a job at an employer with a bad reputation – even for a pay increase.
Related Reading: How to Stay Flexible and Agile While Bringing Furloughed Employees Back to Work
The coronavirus pandemic caused upheaval throughout our society, homes, schools, and places of employment. Initial reactions by businesses were largely focused on high priority, mission-critical obligations, ensuring that employees were set up to function from remote locations, and maintaining business continuity. Many companies had to make difficult decisions, like reducing their workforce – pressing concerns which left little time to consider issues such as employer brand.
In addition to having an enormous impact on your organization's ability to attract top talent well into the future, a strong employer brand can also positively impact a number of other key recruitment and retention metrics2, which can often lead to both cost savings and higher quality candidates, faster.
These include:
28% reduction in turnover
50% lower cost to hire
1-2x faster time to hire
50% increase in qualified applicants
As a long-term strategy, employer brand can have significant effects on an organization.


Tips to manage employer brand after the COVID-19 crisis

1. Compare Your Approach With Others
How did other companies in your area, industry, or field manage communications during the pandemic? A study by LinkedIn3 shows an increase in the number of company communications that referenced coronavirus directly; and that these communications had a far higher level of engagement than the average pre-crisis post from the same companies.
Moreover, the highest engagement levels were seen for communications that expressed empathy: terms like 'help', 'support', and 'take care' all resonated with a wider audience. If, in comparison, your company's communications could be improved to relate directly to the audience or to better express empathy, that might be a good place to start.
Related Reading: 3 Ways Staffing Companies Can Assist as Employees Return to Work


2. Transparency and Authenticity
Employer brand is impacted by audience perceptions of transparency and authenticity, both of which are even more important to communications during a crisis. An audience that feels misled by an employer or brand during a crisis is likely to hold on to those feelings long-term, negatively impacting employer brand well into the future.
Related Reading: How to Build a Great Employment Branding Strategy
Work with your marketing and communications departments, as well as the executive leadership team, to ensure that messaging is on-point, direct, and consistent. Consistency is key to building trust and improving the strength of messaging: and pulling together as a team to manage that consistency is critical to improving the authenticity of communications.

3. Adjust Recruitment Strategy
Your company's recruitment strategy have likely been affected by the changes in the business environment: increased unemployment, slower growth, and fewer job openings to fill. Recruiting strategies are likely changing quickly in response, both in the short-term and the long-term.
This is an opportunity to exercise the transparency in communications referenced above. Being open about company struggles and keeping both internal and external customers informed about current and future plans, can go a long way toward building a consistent employer brand.
For example, you may want to consider increasing the frequency and type of communications with candidates for open positions. High levels of uncertainty are affecting all of us today, and that is likely to continue well into the future. Improving transparency of communications with candidates will help to alleviate some of this uncertainty and build a positive relationship with prospective employees.


A strong employer brand is a long-term strategy that will help you improve outcomes throughout the organization. But employer brand is about more than just recruiting and retention: it is also directly related to you employee engagement strategy. An abrupt transition to remote work for a large part of the workforce changed the way many people view their jobs and their employers, and had a significant impact on employee engagement. A strong employer brand can help – not only with employee engagement today, but also against the changes that the future might bring.
If you are interested in strengthening employer brand, or managing recruitment strategies, Sparks Group can help. We have decades of experience in the staffing industry, helping to drive recruitment strategies and matching candidate to company.
Contact Sparks today to speak with one of our staffing experts about the challenges you are currently facing: and get the resources you need to meet the challenges of tomorrow.
---
Sources:
[1] https://www.gartner.com/en/human-resources/trends/future-of-work-trends-post-covid-19
2] https://www.tinypulse.com/blog/13-surprising-statistics-about-employee-retention#:~:text=Work%2Dlife%20balance%20is%20more,burnout%20is%20sabotaging%20workforce%20retention.
[3] https://www.gartner.com/smarterwithgartner/9-future-of-work-trends-post-covid-19/