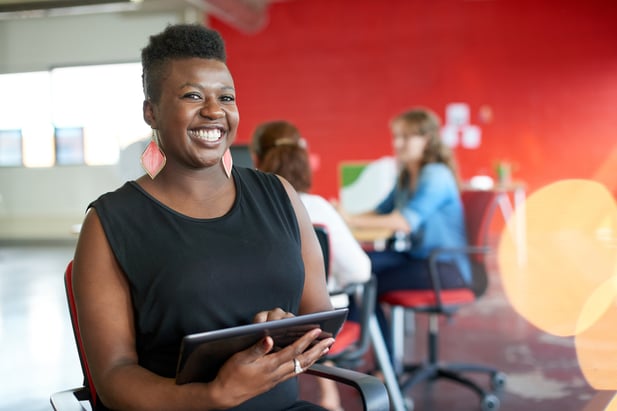 As the country begins to emerge from the pandemic, and the restrictions of stay-at-home orders are eased, organizations are considering what return-to-work will look like for businesses and their employees.
There are so many things to consider: creating a safe work environment, adjusting policies and procedures like PTO and WFH, and for many, deciding whether or not remote work is a long-term option for some or all employees. This is also a problem for employees: Workers are faced with safety concerns, logistical unknowns (work schedules? child care?) and the overall stress of dealing with another upheaval to daily routines and work-life balance.
A primary challenge to creating a strategy to address the next phase is the ongoing unpredictability of the economic outlook. In just a short period of time, unemployment has skyrocketed from historically low levels to jobless rates not seen since the Great Depression. Unemployment rates remain high overall, but some industries (travel and hospitality, for example) have been affected to a much greater degree than others (IT/software services). Many economic experts believe that the current recession could have a long-lasting impact, and while restrictions have been eased in many areas, medical experts and public health officials have expressed concerns about a possible second wave of infections that could cause a renewal of stay-at-home orders.
Each of these variables could have a significant impact on the future of a business, both short-term and long-term. In the face of uncertainty, it is critical that businesses remain flexible: supporting agile responses to changes in the economy and the environment.
A staffing company can help to promote business agility, and support workforce flexibility in a variety of ways, including:


Related Reading: How to Stay Flexible and Agile While Bringing Furloughed Employees Back to Work


1. Temporary Employees
One of the best ways to make sure that you have the employees needed to get the work done, when you need them, is by using employment agencies to provide temporary staffing solutions. Sparks Group maintains a talent pipeline of pre-screened, highly-skilled individuals that are ready for temporary placement on an as-needed basis.
A company can have access to resources with little lead time, and avoid the search, interview, offer and onboarding processes that extend the hiring cycle and eat away at limited resources.
Temporary employees allow a company to have the talent on hand that is required to maintain business continuity. Should uncertainty resolve itself in a rebounding economy or industry, the business can look to longer-term hiring strategies. Should the recession last, or worsen, temporary employees are a low-risk option with little obligation required of the company in the way of layoffs or severance.
2. Contract-to-Hire Employees
Contract-to-hire employees are brought into a company to fill a need that is expected to be permanent. At the conclusion of a predetermined time period, the client company would determine if the employee is an ideal fit.
Like temporary employees, contract-to-hire employees provide a company with resources when they are needed, without the time and expense of a regular recruiting cycle. Risk is limited, and there is no need to pay for benefits or employment taxes - although there may be a fee associated with hiring or ending a contract-to-hire project before the predetermined end date.
One of the main benefits of a contract-to-hire employee, however, is the ability to evaluate a prospective employee on the job, avoiding the risk of an expensive bad hire. There are some things that are difficult to gauge during an interview: soft skills and culture fit among them. But a contract-to-hire employee will work inside the company like a regular employee, so that you can measure skills and personality fit on the job.


Related Reading: How Companies Benefit from Hiring Contract-to-Hire Employees


3. Payroll Services
Temporary and contract-to-hire services are great when a company needs to find new talent fast: but what about bringing back previous employees that have been laid off or furloughed? It may not be the right time to increase headcount for full-time employees, but there is logic to bringing back a talented employee who was let go through no fault of their own. Not only is it a good thing to do for the employee, the employer also benefits from having a proven resource back on the team.
Sparks Group's Payroll Services are an option separate from temporary or contract employees – rather than providing the talent to customers, our clients bring the furloughed employees to us. They return to work at their former place of employment, with employed Sparks Group serving as the employer of record. This allows the client to bring furloughed or laid off employees back to their jobs, but without adding to regular full-time headcount. Sparks Group handles the onboarding program, taxes, and all administrative and recordkeeping tasks associated with payroll – while the employer retains the talent, and the flexibility to scale up or down as circumstances change.


Additional Benefit: Cost Control
A period of uncertainty leads companies to be more conservative in their decisions: hiring and staffing decisions, as well as any decisions that may affect cash flow and budgets. Cost controls tend to tighten in the face of uncertainty: if this sounds familiar, check out our free eBook, "How Partnering with Recruiting Firms Saves Companies Resources."
Sparks Group has a number of resources that can help companies get the workforce flexibility and cost controls needed to cope with the uncertainty of a post-COVID environment. Get the talent you need, with a low-risk, high-quality, agile workforce solution from Sparks Group.
If you have any questions about Sparks Group services, including temporary employees, contract-to-hire, or payrolling: or if there is any support that we can provide, please let us know. We're all in this together.