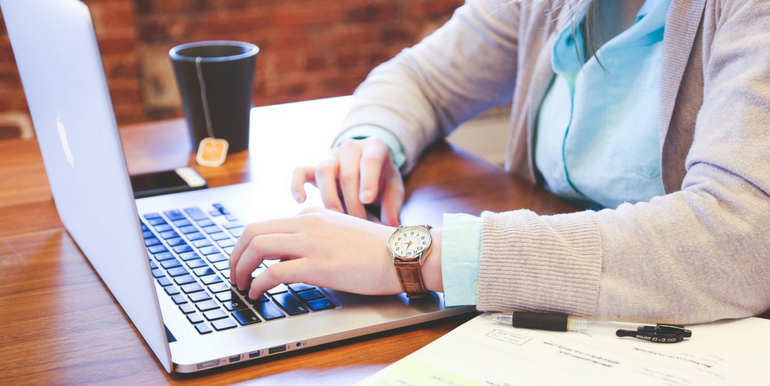 Bad hires and high turnover happen when there isn't a structured recruitment strategy plan to onboard and attract the right candidates. Implementing effective and methodical recruitment strategies are essential for companies who want to save time and money while hiring the best talent.
Effective hiring isn't just about who you need and how to get to them in the door. An advanced recruitment plan takes into account the short and long-term goals of the business, company culture, and each recruitment avenue your firm can leverage in building your team.
Recruitment strategy plans that thrive are easy to follow and can become the guideline your company uses whenever a new hire is required. While it may seem difficult at first, creating a proactive hiring plan doesn't have to be complicated. In fact, all it takes is four easy steps:
1. Outline Your Goals
The first step in creating a recruitment strategy plan is to outline your goals. Do you need short-term support to cover maternity leave or seasonal demand or do you need long-term assistance from highly qualified talent to reach a company goal?
You should outline who you are looking to hire. In the same way that your sales teams have buyer personas, your HR team should have staff personas that fit the company needs and culture. By creating a reusable and accessible template, leaders can answer these questions and get to the bottom of the hiring need to optimize their hiring strategy and save time and resources in the process.
2. Create a Culture Code
Along with outlining hiring objectives and goals, it's imperative to have a company mission statement and incorporate company culture into your recruiting process to help attract candidates who share the same values and long term goals. Culture codes promote transparency and show that a company is authentic and committed to making a difference in the industry and the lives of their employees. Among other things, candidates want to know:
What are the core values of your organization?

What qualities define your people and company?

How does your company promote education and professional growth?
3. Determine Your Budget for Open Positions
Hiring and company finances are tied intrinsically. You can't hire someone if you don't have enough money to pay them, but you also shouldn't hire someone without understanding the company's most recent financial forecasts.
By understanding how much revenue the company is on course to generate in the year ahead and how that will change depending on hires, you can identify what your budget is for compensation and recruitment costs. If you do not have access to company financials, see if there is someone in your organization that can assist you with establishing a hiring and compensation budget.
With a budget established, you will need compensation benchmarking figures to decide on a salary range and identify the costs of candidate acquisition streams.
Learn More: The Ins and Outs of Competitive Employee Compensation
4. Determine How You Will Find Candidates
There are plenty of ways to find candidates. These can include but aren't limited to:
Referrals

Internships

Social networking platforms

Recruiting Firms
The methods you use to find candidates will be governed in part by your hiring budget. But you shouldn't just look at the value of each source. While the immediate cost of recruiting firms might be more upfront, staffing firms have been proven to unearth the best candidates and save time and resources in the long run. The initial fee isn't so much a cost, as an investment in your new hire.
5. Put It Into Action
The final step in building a recruitment strategy plan is to put it into action. There's no point spending time creating a set of guidelines if you don't stick to them. Staying true to your plan will help you stay focused on making the best hire for your company quickly and cost-effectively.
If your talent recruiting team is struggling to find the time and additional resources to build a successful recruitment strategy plan that quickly attracts the top talent you may want to consider working with a staffing and recruiting firm, like Sparks Group.
Sparks Group is an experienced staffing and recruiting firm that connects leading companies and nonprofits with exceptional IT, finance, creative and administrative talent, nationwide. Our expert team of recruiters helps reduce the time it takes to find, interview, and onboard new talent by connecting you to a network of experienced available talent for full-time, contract, and part-time positions in your industry.
Connect with a Sparks Group expert today to streamline your recruitment strategy plan and hire top talent for your growing team.