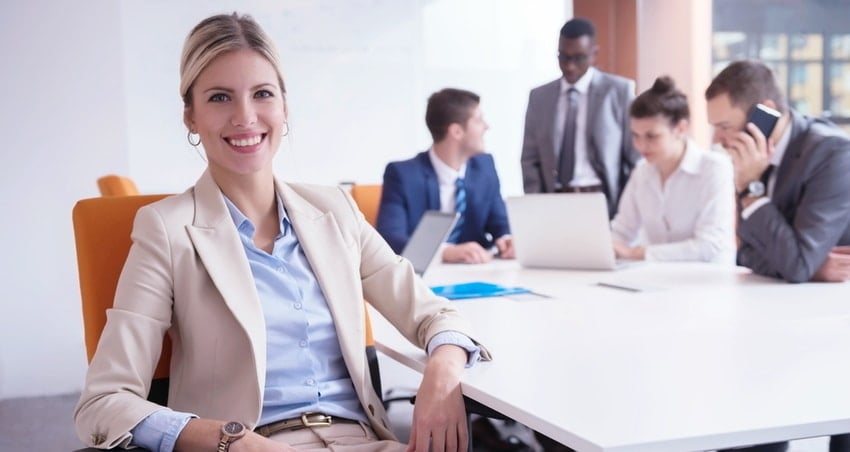 By leveraging the recruitment expertise of hiring agencies, companies can quickly place the best possible candidates in open positions. Hiring agencies come in all sizes and areas of specialty but have a singular goal: to improve the recruiting process for candidates and the organizations with whom they partner.
Working with hiring agencies is an effective recruiting strategy for companies to efficiently source and maintain a pool of qualified, pre-screened candidates. This talent pool may even include passive candidates– those that are not actively applying for new positions – which would be unavailable to a business using internal recruiting sources only.
A company can benefit from outsourcing recruiting activities to a hiring agency by reducing time to hire and streamlining recruiting activities, allowing an organization to focus on growing their business.
According to LinkedIn, 39 percent of hiring managers agree that the quality of hire is the most valuable metric for recruiting success. This is because a bad hire is expensive – costing a company close to $15,000 on average for each bad hire.
Improving the quality of job applicants subsequently improves the quality of hire. This continues to help a company to reduce turnover, improve retention, and shorten the time it takes for new employees to begin to contribute to a company's success.
Learn More: 4 Recruitment Process Steps to Eliminate Employee Turnover
How Hiring Agencies Help Organization Hire Top Talent
1. Access To A Larger Talent Pool
Hiring agencies continuously add candidates to a pool of resources and devote those resources to candidate management. Talent pools often include passive candidates, who may be an ideal fit for an open position but are difficult to find through traditional means.


2. Pre-screening And Initial Interviews
With the intention of matching the best candidate with an open position, it is critical that an organization understands their needs as well as the skills and abilities of the candidate. To this end, a hiring agency can conduct pre-screening of candidates, checking references and evaluating the results of a job assessment in advance of a position becoming available. This ensures a company spends their time efficiently reviewing pre-qualified candidates only.


3. Sophisticated Hiring and Selection Techniques
Hiring agencies often have access to advanced technology and effective techniques for assessing and management candidates. This includes using behavioral interviews to screen candidates and even leveraging AI in recruiting to find an ideal candidate in hundreds or even thousands of job submissions.


4. Temporary Staffing Services
Temporary, temp-to-perm, and contract-to-hire candidates allow a company to have a trial period for a potential employee. This helps companies to avoid bad hires by testing skills and knowledge within the actual job setting, as well as ensuring the candidate is a culture fit, prior to committing to a permanent hire.


Hiring agencies help companies streamline recruiting activities, save time and resources, and ensure access to the best candidates available – even those that are not actively pursuing new employment.
Sparks Group is a leading hiring agency that expedites the talent acquisition process by rapidly filling open positions across various industries, including administrative, accounting, creative, and technology professionals at all levels.
For more information on how Sparks Group can help streamline recruiting for your business, connect with a staffing and recruiting expert today.


---
Sources:
http://press.careerbuilder.com/2017-12-07-Nearly-Three-in-Four-Employers-Affected-by-a-Bad-Hire-According-to-a-Recent-CareerBuilder-Survey