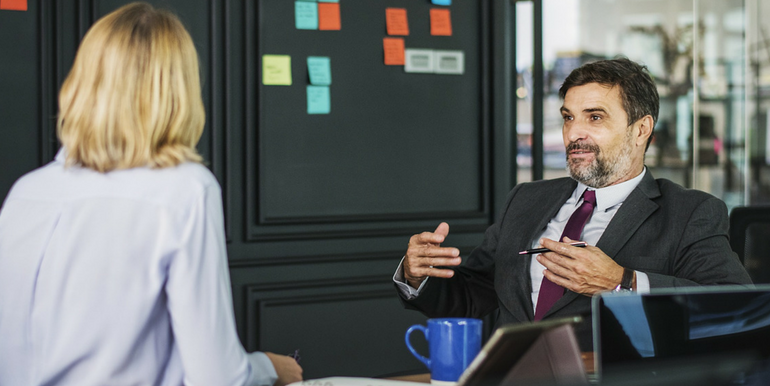 Low employee retention rates almost always suggest a problem with a company's recruitment process steps. While job pressures and the working environment can play a role in employee turnover; more often than you might think, it is a case of not hiring the right person in the first place.
Hiring the best candidates for a specific role, quickly, and within company budget isn't always an easy task, particularly with pressure from upper management. But, by following these simple steps within the recruitment process, you can increase your likelihood of hiring the right people for your company and eliminate new-hire turnover for good.
1. Improve your job post
Headhunting and recruiting is a great way to source suitable candidates, but the vast majority of applicants are going to apply as a result of seeing your job post. There will always be "speculative" applications, but you can eliminate a lot of unsuitable candidates simply by improving your job post.
Learn More: Headhunter vs. Recruiter: What's the Difference
You job post is in an invitation for job seekers to find you, so you must optimize your job post's SEO for the right candidates. Your job post shouldn't be a vague advertisement with the goal of getting the most bodies through the door for an interview. Your job posting must reflect your desire for quality, qualified candidates, including everything you need from an employee and everything you are willing to give in return.
If candidates need to be able to use a certain tool or software, for instance, make this absolutely clear. The more in-depth your job post is, the more likely the best talent—those that know they only need to apply for a certain number of roles—will choose your job ad to apply to. If you show you are serious, you are much more likely to get serious replies in return.
2. Ask the right questions
A failure to ask the right job interview questions can also be a cause for high turnover rates. Making sure the candidate is merely competent in the role isn't good enough, you want to make sure they are also the right fit for the company.
Rather than spending the interview asking generic questions that elicit the same response from every candidate, ask engaging, behavioral questions that can help you to determine a candidate's personality and character.
3. Introduce candidates to your work environment
Meeting with potential candidates face to face is important, but it can't replace the opportunity to see your team in action and experience your company's culture. That's why you should make sure prospective candidates are given a tour of the workplace and allow them to spend time with the team they will be joining (if it makes sense to do so).
This will allow you to see whether or not the candidate is a good cultural fit in the workplace. The candidate will be able to get a real feel for what their career will be like whilst your team can get a measure of their potential new colleague. Only if both sides are positive about the matchup do you proceed.
4. Work with a recruitment firm
It can be challenging for many companies to find the time to execute these steps or implement new recruiting strategies, however effective they may be. That's why some of the most successful HR departments turn to recruitment firms for help.
By working with an experienced recruitment firm you can improve your talent acquisition strategy and reduce turnover within your organization. A partnership with a staffing and recruiting agency will ensure that you interview only the most talented and suitable candidates for your available positions.
By initially finding candidates who are a perfect fit for both the specific position and your company's culture, you can reduce turnover in the long run. All you have to do is to ask the right questions.
Sparks Group can connect you with candidates who not only possess the skills your organization needs but also match your companies values to reduce your employee rate. Contact Sparks Group to schedule a free consultation with one of our staffing and recruiting experts.