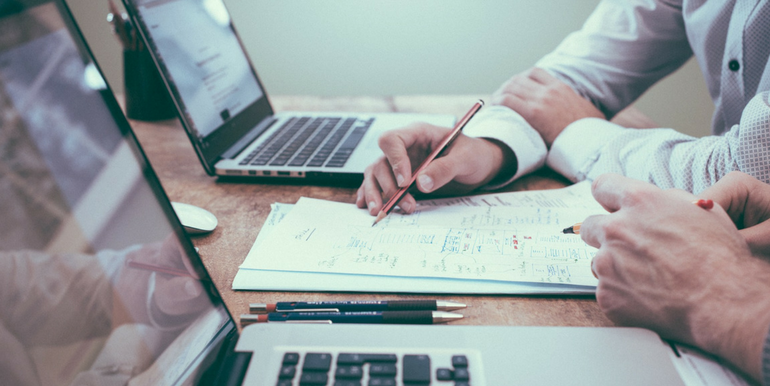 Global IT spending is projected to reach $3.5 trillion at the close of 2017 and increase to $3.7 trillion in 2018. More and more, IT jobs are in demand and many companies rely on an IT staffing company to provide quality candidates.

According to the U.S. Bureau of Labor Statistics, in the first quarter of 2017, the technology sector's unemployment rate was at 2.5%, which is lower than the 4.5% average in the overall U.S. labor market. In addition, there were 379,500 IT layoffs in January and February, which was a decrease from 431,000 during that same time period in 2016.

Related Content: The Hardest Jobs to Fill in 2017

A low unemployment rate in a growing industry results in increased competition for jobs. It's a job seeker's market, which sometimes makes it difficult for organizations to find and hire the best candidates possible on their own.
Working With An IT Staffing Company
When looking to attract top IT talent, the initial place companies normally turn to is within their own internal departments. As the level of subject expertise required to delineate various technologies and skillsets is often very specialized, IT recruiting managers typically partner directly with recruiters to take the initiative in hiring.
As IT departments and managers often have more critical matters to deal with including technical strategy, web development, and overseeing the architectural infrastructure of a company, hiring can easily get pushed to the end of their to-do list. IT staffing services play a dynamic role in alleviating the burden IT departments face during busy periods and ensure the on-boarding process leads to quality hires.
A reliable IT staffing company quickly finds, vets, and delivers new employees allowing the HR teams to focus on day-to-day tasks and responsibilities. IT staffing companies help, absorb the costs associated with employment (e.g., workers' compensation, unemployment, etc.) and provide contingent and full-time talent in support of projects and strategic initiatives. Lastly, they work as an additional resource to manage change effectively without impacting the business.
When looking for an IT staffing company to partner up with, you want to ensure that the company will meet your needs.
Here are the Top Four Things to Look for in an IT Staffing Company:
1. Expertise In Finding Top Talent In Your Region
An IT staffing company should have access to the brightest candidates in your area. Are they handpicking new graduates from the best IT programs? Have they staffed top talent at the best companies and government agencies before? Do they have solid relationships with candidates in your industry? Are their recruiters familiar with the most in-demand systems and technologies?
These are baseline metrics that provide insight into whether a tech recruiting company can access top talent regionally. The best IT staffing companies have dedicated recruiters, often with years of experience in IT recruiting and/or in development or project management. This is especially useful in helping the recruiters "talk the talk" when discussing the requisition and helping them only submit the highest caliber candidate(s).
2. Understanding Of Core Organizational Objectives
An IT staffing company should be able to understand the ins and outs of your organization and determine exactly what you need in an employee. If they fully comprehend your company culture and what you do, then they will hire the most technically qualified candidates whose skills align with your organizational objectives.
3. Proven To Reduce Hiring Costs
Before partnering with an IT staffing company, request information about how they can save you not only time, but also money. What is the cost-benefit of hiring a staffing partner over doing it yourself? If they say they can decrease your financial burden, then they should have the information and case studies to support their claims.


4. A History Of Success
The IT staffing company you hire should have years of experience your field. If they the IT staffing agency has a track record of success in your industry, they are bound to have positive references as well. Inquire into who they have worked with - if their clients are successful and well-known in the IT industry, you know you're in good hands.
Related Content: The 5-Step Guide to Picking an IT Staffing Company to Partner With

Getting Started With An IT Staffing Company
If you're ready to hire an IT staffing company, contact Sparks Group, a highly awarded IT staffing agency in Washington DC, Northern Virginia and Maryland region. With more than 40 years of staffing and recruiting experience, Sparks Group offers a suite of services personalized to your industry and needs. Learn more about Sparks Group's IT staffing services.
---
Sources:
http://www.industrytap.com/3-5-trillion-global-information-technology-market-trends-highlights/41546
https://www.gartner.com/newsroom/id/3811363
https://insights.dice.com/2017/05/02/tech-unemployment-rate-level-q1/