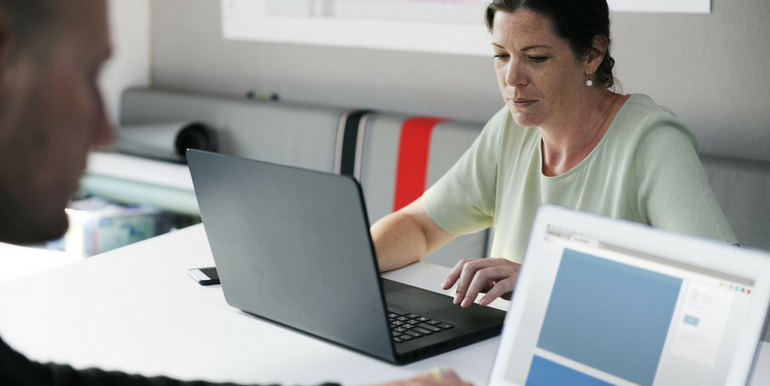 Over the past decade, the demand for quality IT candidates has grown tremendously as technology has emerged as a fundamental component to a business's success. Due to the fast-paced and highly technical nature of the field, IT staffing poses many unique challenges across different companies.
Whether placing a single contract consultant, filling a full-time/permanent position, or providing a company with a sizable team of contingent IT professionals for a long-term project, an IT staffing company meets the long or short term objectives of the project and client environment to deploy the ideal solutions. IT staffing services eliminate the burden many HR departments face in finding and vetting hundreds of applicants.
Related Content: Four Things to Look For When Selecting an IT Staffing Company
The best relationships between an organization and IT staffing company stem from a dedicated partnership and mutual commitment to placing and hiring talent for both technical and cultural fit in the workplace.
Successful IT recruiting experts utilize these four strategies to recruit top talent within the industry:
1. Extensive network of qualified IT talent
Candidates should be vetted through a comprehensive workflow for screening, assessing, and validating skills, experience, and qualifications. Using an IT staffing company with a variety of proven recruiting sources to deliver value to clients is imperative. By keeping up to date with top digital technology skills and trends, IT recruiters can quickly evaluate and advance the best candidates quickly.
2. Reputation for quality driven solutions
Quality IT staffing focuses on consultative conversations with clients and candidates to understand the requirements of the job. Client-driven methodologies emphasize long-term partnerships over quick wins and help IT staffing to be as successful as possible.
3. Comprehensive service options
IT staffing needs to meet a variety of contingent, contract, and full-time labor services and managed solutions for a broad range of recruiting requirements. IT staffing should meet a wide range of solutions from organizations looking for project or contract support, filling specialized positions, and supporting spikes in work volume due to calendar demands.
4. Proven track record in placing technical talent
Possibly the most important aspect of meeting IT staffing needs is a recruiting firm that has a history of minimizing spend and maximizing organization's operational efficiencies.

IT Staffing should provide services for a variety of core skill sets including:
Architecture
Business Analysis
Cyber Security
Database Expertise
Engineering
Executive, Program and Project Management
Front End or Web Development
Hardware and Help Desk
Quality Assurance
Software Development
System Administration
Technical and Content Writing
By working with tech recruiting companies or IT temp agencies, organizations can streamline their hiring process while attracting top technical talent. Sparks Group is a highly awarded IT staffing group and recruiting firm in the Washington D.C., Northern Virginia and Maryland region.
Our team of IT recruiting experts come with years of IT industry experience to help talent acquisition teams find highly-qualified IT professionals that align with an organization's culture, goals, and objectives.
By partnering with Sparks Group as your information technology staffing agency you can reduce hiring costs, streamline the IT recruiting process, and improve candidate quality by gaining an expanded pool of skilled job applicants.
Request a consultation with Sparks Group's IT recruiting experts to find top IT talent to join your team.