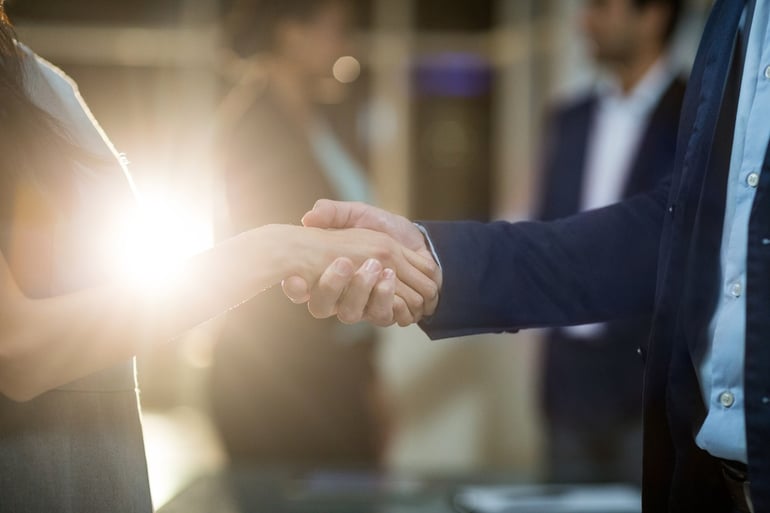 Locating top tech talent is a very difficult, yet extremely essential task. These professionals are pertinent to your company's future growth and innovation, so you need a technical recruiting partner you trust, and who can deliver. Use these five tips to find, vet and choose the very best IT staffing company to meet your talent needs.
5 Tips for Selecting an IT Staffing Company


Step 1: Search for Firms That Specialize in Technical Recruiting
At first glance, it may seem that any skilled recruiter will be effective at finding tech talent, but you want industry leaders. Staffing firms that specialize in technical recruiting understand the complex positions you're recruiting for and what you need in the ideal candidate. Recruiters also have deep connections in the tech realm, so their networks are deep and expansive. You don't want just anyone filling your software developer and enterprise data management positions — you need a firm already deeply involved with the field.


Step 2: Make Sure a Variety of Staffing Solutions Are Offered
Business needs change often and fast, so choose a technical recruiter that can keep up. Sometimes you may want to fill a position with a direct hire candidate, while other times it might be in the company's best interest to hire contractors. The best IT staffing and recruiting partners offer a full suite of services, because you shouldn't have to settle for a staffing solution that isn't in your company's best interest.


Step 3: Learn How Candidates Are Vetted
You need a firm with the ability to produce top tech talent, and this starts with the candidate vetting practices used. The best recruiters are proud of their screening and sourcing strategies — because they work — so they're pleased to share them with you. Steer clear of anyone who evades these questions or claims this information is confidential, because they have something to hide.


Step 4: Read Testimonials
Top tech recruiting companies have a lot of satisfied clients — and they're very proud of these accomplishments. From testimonials on the company website and social media pages to Yelp reviews, you should have no trouble finding glowing reviews about the staffing agency. Feel confident if you find a plethora of positive testimonials from clients and employees, but if you have trouble finding this information, move on to the next.


Step 5: Find Out Average Response Times
It's important to have an IT staffing and recruiting partner who can produce qualified candidates in a very short period of time. Even if you don't have an urgent need to fill the tech positions currently on your roster, you may find yourself in a pinch down the road, so make sure your recruiting partner has you covered. Generally speaking, look for a firm that will touch base with you for an initial consultation within a couple hours of your request and present qualified candidates for your consideration within 48 hours.
Searching for the right technical recruiter to help your company achieve its goals? Partner with Sparks Group. We know exactly how to find the best contract, temporary, and full-time tech talent for your company, because it's our specialty.