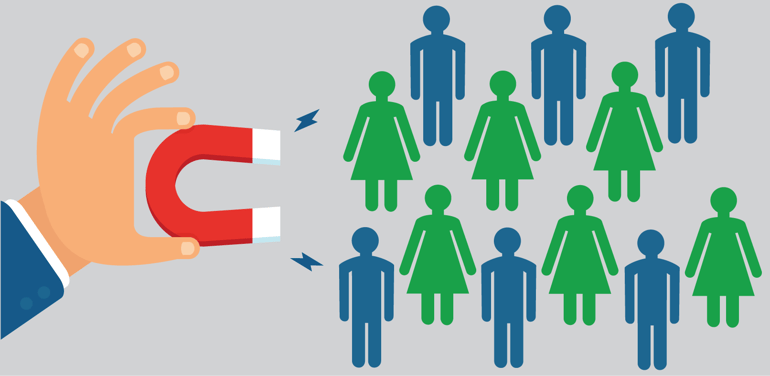 The market for top IT talent is highly competitive. It's essential to be proactive and make yourself attractive to top candidates. What steps can you take in the coming year to beat the competition to the best people?
How To Attract Top IT Talent:
1. Make your organization a great place to work.
And make sure that everyone knows it. When competing for IT talent, it is important for companies to understand what employee benefits attract top tech talent and to pay competitively.
If you are a smaller company that can't compete with the big boys in terms of standard perks, trying offering intriguing projects, profit sharing, or a chance to get in on the ground floor and make a big impact. Be sure to publicize your successes, culture and interesting initiatives.
2. Go mobile, go social.
IT professionals tend to be early adopters, so make sure that your site and your job board are easy to navigate on mobile devices. Younger candidates especially, expect to be able to search for jobs on a smart phone. Engage with them through social recruiting on platforms candidates frequent. Start with LinkedIn, Twitter or Facebook, or tap the technical niche on sites like Github, Stack Overflow or Quora.
3. Ask for (and reward!) referrals from your current team.
One of the best ways to find top talent for your IT recruiting efforts is through referrals. Ask your best IT professionals if they know others of similar talents. Working with coworkers they trust will likely make their job easier, plus, an incentive or reward can motivate them to make the effort to reach out.
4. Get expert hiring help from an IT staffing agency.
Partner with a specialized IT staffing company to gain an inside network into the best available IT talent. IT staffing services can help you to screen talent, identify or contact passive candidates. An IT recruiter can evaluates your job postings and your recruitment process to be sure that they will attract highly-skilled candidates.
Sparks Group is a leading staffing and recruiting agency . We successfully attract talented IT job seekers to opportunities at area companies.
Connect with an IT recruiting expert at Sparks Group to start placing top IT talent.