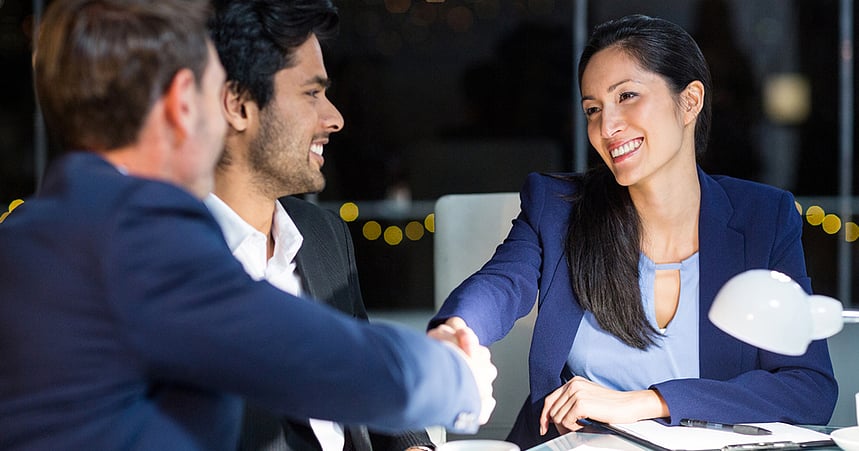 Candidate sourcing strategies are a critical component of an overall staffing and hiring strategy. Candidate sourcing refers to identifying candidates with skills and abilities needed for current or future job openings. Today, recruiters and HR departments have a number of recruiting strategies, methods and technologies they can leverage to expand and improve candidate sourcing efforts.
Strategic candidate sourcing also emphasizes proactive hiring, as opposed to waiting for people to apply to open positions. Proactive hiring is more important than ever today, as competition for top candidates intensifies across all industries. Low unemployment and several quarters of job growth have made it difficult to find, attract and hire top candidates, extending the time to hire and potentially resulting in bad hires.
By strategically implementing a variety of candidate sourcing tools and techniques, businesses can benefit from:
Better access to expanded talent pools and diverse workforces;
Improved overall quality of candidates and therefore the quality of hires;
Reduced recruiting costs and employee turnover rates thanks to better hires;
Reduced time to hire, especially for hard-to-fill positions;
Happier employees who aren't burdened with covering for positions that are left open for extended periods.
To get started on improving your candidate sourcing strategy, here are a few tips and techniques to consider:


5 Candidate Sourcing Tips To Include In Your Recruiting Strategy


1. Use an Applicant Tracking System
An Applicant Tracking System (ATS) can be used to screen resumes and track an applicant's progress through the recruiting process. However, even applicants that are not selected for a particular position can become part of the organization's talent pool, should a more suitable job open up in the future. Use your ATS to store information and to communicate with candidates, keeping them in the loop for future consideration.


2. Branch Out With Online Job Boards
Expanding your reach online can help to uncover entirely new talent pools and are an excellent way to identify and reach out to candidates. 65% of recruiters look to Indeed.com for new employees, with CareerBuilder a distant second at 11%.
Some organizations build job boards on their company website to better monitor and manage applicant submissions. This can provide improved visibility into recruiting analytics, but may also increase costs in terms of web development and job posting promotions.
Related Blog: What Is A Job Board?


3. Social Media Recruiting
Social media is used in recruiting by 84% of organizations, who believe it promotes sourcing passive candidates, reinforces employer branding, and helps to locate candidates with specific skill sets. Popular platforms like LinkedIn are often used by social recruiting efforts to reach wider networks of potential candidates and improve targeting efforts.


4. Networking Is Still Important
Face-to-face is a great way to contact job seekers - those actively looking for a job as well as passive job seekers, who are unlikely to apply through regular channels. Participating in local career fairs and career services at nearby colleges can help build a talent pipeline of entry-level and experienced candidates.
Current employees are a great resource, too. Candidates sourced through employee referral programs are more likely to be hired quickly and are more likely to stick around beyond the first year than candidates sourced through other means. These types of incentive programs are a great way for improving employee retention and engagement.


5. Partner With A Staffing Agency
One of the most effective candidate sourcing strategies is to partner with a staffing agency. Staffing agencies focus on building their candidate pools every day and are already employing may of the technologies and tactics listed above. This provides businesses access to highly-qualified, pre-screened talent pipelines – shortening the candidate sourcing process and saving businesses time and resources.


Streamline and Optimize Candidate Sourcing with Sparks Group
Sparks Group is a nationally awarded staffing agency leveraging industry specialized staffing divisions to best meet unique industry needs. Our resources and expertise help to strategically improve the entire recruiting process, from maximizing candidate sourcing efforts to streamlining the interview and placement process.
If hiring better qualified and fit candidates is a struggle for your organization, connect with our recruiting experts to discuss how we can help you grow your teams.
---
Sources:
1. https://ideal.com/candidate-sourcing/
2. https://www.firstbird.com/en/magazine/top-10-employee-referral-statistics-you-should-know/