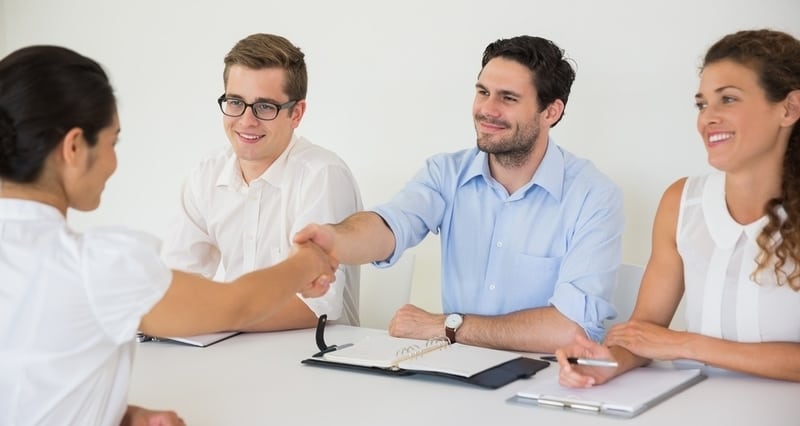 With historically low unemployment rates and a strong economy, recruiters are looking towards agile recruitment techniques to place open positions in a difficult market. The average time a position stays open is increasing, reaching over 30 days in 2018, and that number may be even higher for certain difficult-to-fill positions. A job vacancy is costly to employers and places extra pressure on existing employees who must take on additional duties to fill in for open jobs.
In this candidate-driven market, it's more difficult to fill open positions. An increasing focus on retention makes it more important to ensure that new employees are a good fit for the job and the company. An agile recruitment philosophy can improve results on both of these accounts.
Leveraging Agile Recruitment
In a tight labor market, companies are looking to different types of agile recruitment techniques to fill open positions. Campus recruitment efforts, personal referrals, networking, and staffing agencies are all being relied upon more and more to help businesses gain new candidate pools to fill open positions.
One of the most valuable resources a recruiter may have for their recruitment and selection process is an agile mindset. This means looking at non-traditional candidates that may represent a good fit for the organization and the role even though they come from a different industry or have a different educational or experiential background than normally.
Recruiters who focus too narrowly on the expected candidate pool may not only have difficulty filling open positions, but it can also result in a lack of a diverse workforce, which has been known to limit productivity and morale.
Agile recruitment requires a change in the way recruiters examine essential job qualifications and functions. This can result in finding candidates that are a better fit for a position while improving recruiting methods, diversity, and retention for the company.
An Agile Recruitment Mindset Requires:
1. A Re-Examination of Job Requirements
The first stage in adopting an agile recruitment mindset means re-evaluating position requirements to open the job up to a different kind of candidate. For example: Perhaps all public relations roles at your firm have previously required candidates to hold a degree in Communications. The condition eliminates candidates who do not hold a Communications degree and shrinks the pool of available candidates to choose from.
When evaluating position requirements, consider whether the degree itself is of primary importance, or whether the duties of the position could be met by a candidate with advanced organizational and communications skills or experience – even if they lack the degree.
Taking the experience and skills of a candidate into consideration over some of the more rote resume details can broaden a recruiting pool with talented prospects.
2. Valuing Ability As Well As Skills
Skills are learned behaviors, clearly delineated to the way that they are applied to a particular job. Ability, on the other hand, is a more natural inclination toward a type of behavior. Abilities can be improved or enhanced with training and application and become the skills of the future.
A recruiter that reviews abilities, as well as skills, understands that the knowledge required to translate a natural ability to a practiced skill can be given through training. An agile recruiter looks to the possibility that a candidate that has the ability to meet job functions can be trained up. Especially if the candidate is a good cultural fit for the company, with the ability to acquire skills, they could become a better long-term employee than a skilled candidate without.
3. Forming Partnerships
Staffing agencies and recruiting partners can assist a company in adopting an agile mindset, helping to evaluate job descriptions and candidate attributes to find a good fit, even among non-traditional applicants. These firms can be an invaluable resource in filling open positions in a tight job market.
A staffing agency, like Sparks Group, has access to a wider pool of talent, including passive candidates, that an in-house recruiter may not be able to access. This familiarity with the market can open up unique and valuable possibilities with candidates that may not stand out as much on paper.
Expanding the definition of job requirements, and valuing transferable skills alongside experience and knowledge, a company can expand the pool of available candidates and look to providing for a long-term employee-employer relationship.
Refine your agile recruitment process with Sparks Group as your strategic hiring partner. We are a staffing and recruiting firm that works closely with companies to find ideal candidates that meet business needs and company culture. Our experts are experienced in recruiting for full-time, contract-to-hire, and part-time position across numerous verticals.
To learn more about leveraging our recruiting services to accelerate your business growth, connect with our recruitment experts today.
---
Sources:
http://dhihiringindicators.com/wp-content/uploads/2018/05/2018-05-DHI-Hiring-Indicators-Report-FINAL.pdf