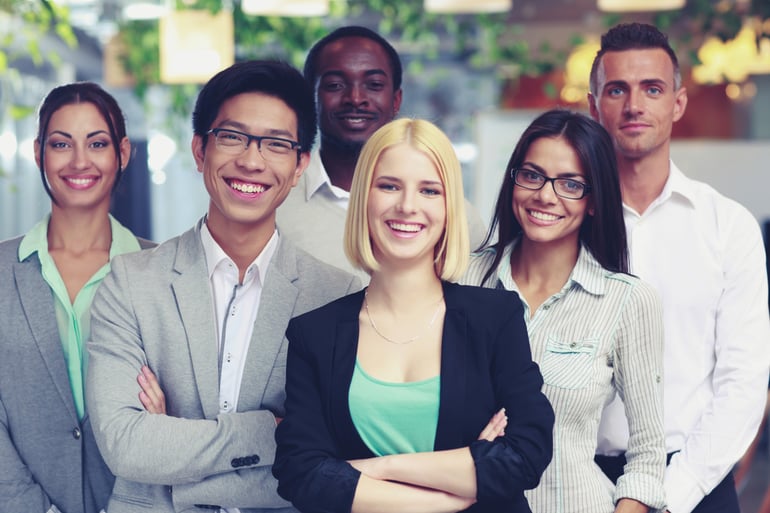 Developing a Reliable Talent Acquisition Strategy is Crucial in 2020.
The employee landscape is rapidly changing: economic changes are driving a dramatic shift to an employer-driven market in many industries; while at the same time economic uncertainty is increasing focus on cost control and workforce flexibility. Millennials, who make up a greater proportion of the workforce as a whole, display less employer loyalty than previous generations and expect more from their jobs in the way of flexibility, benefits, corporate social responsibility, and a good culture. While unemployment has increased for some positions, competition for specialized talent (cybersecurity, for example, or positions requiring security clearance) is still very high.
Related Reading: Recruiting Millennials? Here's What Businesses Need To Know
It's important to implement a thoughtful and strategic plan for talent acquisition so that your company can depend on a steady flow of quality, highly skilled employees.

Here are five ways to improve your talent acquisition strategy:

1. Learn From the Past
Do you have an idea of the recruitment background of your most successful employees? If not, you're missing out on a golden opportunity to revisit those sources--they could be from a specific college, conference or staffing agency--and possibly find other talent that is just as high-quality. By spending a little extra time recording data within whatever system you use to keep track of your candidates or employees, you can begin to see patterns in where your best people were found and frequently tap back into those same pools to catch more prize talent.
2. Step Outside the Box
While it's a great idea to go back to where you've been, it's also important to explore new waters. There's a ton of competition out there all vying for the attention of the same group of applicants. However, there are also lots of untapped places that your competitors haven't thought to look. Leverage in-house experts, as well as recruiting agencies specializing in the industry to help you find quality talent in undiscovered places.

Related Reading: 5 Questions to Ask a Temporary Staffing or Executive Search Firm

3. Communicate your Corporate Culture
Many experts believe that cultural fit is the most critical aspect of acquiring and retaining exceptional employees--even above monetary compensation. However, talent acquisition begins with clearly articulating what your organization's culture is. What are your aligned values, beliefs, behaviors and experiences? Hiring employees that are not a good fit with your company culture leads to job dissatisfaction and increased turnover, which has high costs--both hard and soft.
4 .Offer a Personalized Experience
In today's faced paced world of increasingly automated technology and data-driven decision making, it's easy to forget about the importance of the human touch. During the recruiting process, don't treat candidates like a peg in a hole you need to fill. We all want to feel wanted, so think about how you can improve the candidate experience. It is imperative to take the time get to know your talent, assess their soft skills, their resume, and learn about the things they want to accomplish in their careers. If your organization offers a path to help them to achieve their personal and professional goals, they're much more likely to accept your offer.
5. Cultivate Long-Term Relationships
Human Resources departments are tasked with a variety of responsibilities on top of talent acquisition. Because of this, these busy teams tend to make a hire, onboard them and jump right to work on filling the next open position. However, it's important to keep tabs on your new hires. Develop a long-term relationship through training and development, helping them to grow professionally. By improving your employee retention strategies, you will help your workers continue to advance within the organization, and you'll have less open positions to fill with external candidates.
The growth of your organization is highly dependent on the quality and quantity of your employees. Therefore, it's imperative that you make talent acquisition a top priority this year while employing a few new strategies to seal the deal with the top talent in your industry.

If you are interested in refining your talent acquisition strategy, speak with the experts at Sparks Group. Our 50 years of experience and our dedication to understanding the needs of our clients makes Sparks Group your partner in building the best team to achieve your goals. Whether you need temporary, contract, direct hire or payroll services, Sparks Group can help.
Download our free eBook on How to Keep the Human in Human Resources, and learn how your company can leverage the powers of artificial intelligence in recruiting, while still keeping the human touch intact to engage and hire top talent.