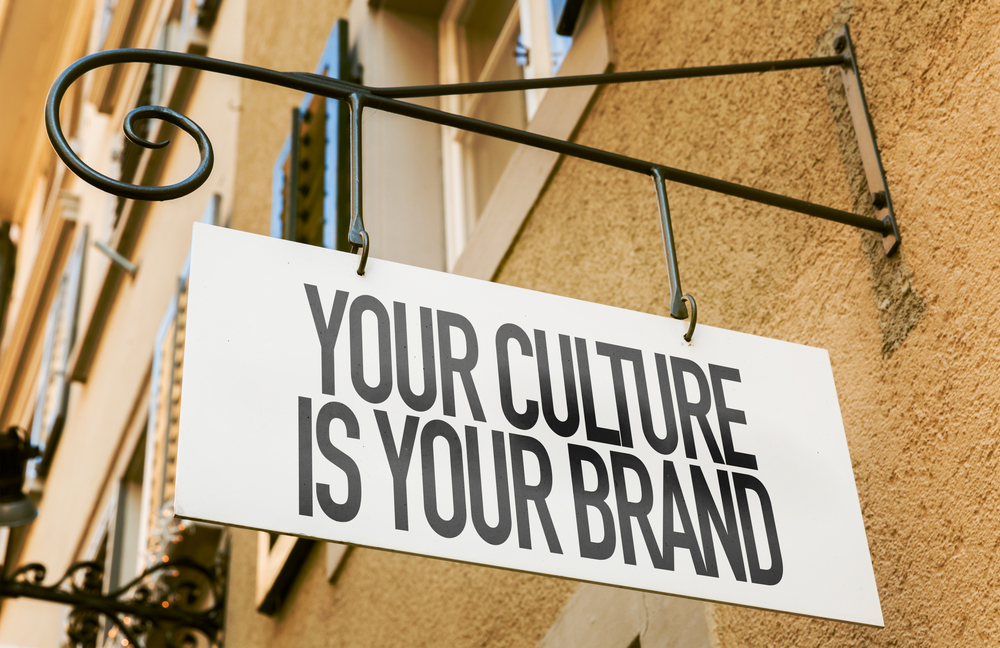 The recruiting school of thought is that you hire for culture fit and train for skills. That means through the recruiting process, it is identified that an employee's beliefs and behaviors are aligned with the organization's culture and core values. The candidate should fully understand your culture code and be able to thrive in your organization's work environment.
On the contrary, this does not mean hiring all like-minded individuals. The goal is to build a diverse team that can successfully work together by offering fresh ideas and unique business perspectives with one goal in mind: the future of the organization. When hiring for culture is ignored, the organization is susceptible to both voluntary and involuntary turnover. Retention rates are the predictor of how successful your organization is at hiring for culture fit.
As the Business Harvard Review stated, "Culture fit is the glue that holds an organization together." To follow this mantra, first take a close look to ensure your culture is clearly defined, only then will you be able to build your organization to match those core ideologies.
Related Content: Company Culture Ideas (That Your Employees Will Actually Want to Do!)
We are going to outline the three steps that should be taken to hire for culture when recruiting, interviewing and onboarding new employees. Follow these best practices to ensure that your team is hiring for cultural fit.
How to Hire for Cultural Fit in 3 Steps
1. Recruiting
In a previous blog, we talked about tips for incorporating company culture into the recruiting process. Start off on the right foot by searching for candidates who not only have the skills to perform their job, but also fit comfortably into the existing team.
Web Presence - Showcase your culture on your website so candidates can get a feel for what to expect if they work for you. Tell your story by featuring pictures that indicate whether everyone wears a suit to work, spends a lot of time on community outreach, or competes on the company air hockey table during lunch breaks. Featuring actual employees with their photos and personal viewpoints can attract similar candidates by the connections they make.
Job Description - Tone the description to reflect your corporate style, values and culture. If your office is traditional, you should use a professional tone; if it's more casual, try an edgier flair.
Job Boards and Recruiting Firms – Different job boards attract different candidates, so be mindful of where you post open positions. Depending on your industry, niche boards may be more effective than large national ones at finding prospects who fit. When partnering with a staffing agency, interview your recruiter carefully to make sure that they will represent you accurately. Remember that agencies are hired to know your best interest and they are trained to prescreen for cultural compatibility before you meet the candidate, saving you time from interviewing perspectives who will never fit in.
2. Interviewing
Taking a full 360 degree evaluation on the candidate will determine their fit in your organization. Several precautions should be taken during this process. Begin with a pre-screened telephone interview. Qualifying questions to ask could include, "What motivates you to perform your best work?" or "What is your perfect work environment?" The goal is for candidates to offer their perspective. Once successfully answered, move onto the face-to-face and follow these three guidelines.
Have candidates take a personality assessment, such as the Myers-Briggs Type Indicator. This can provide concrete metrics to judge if a candidate will be successful in a particular position based on their personality.
Have team members meet with the individual for a comprehensive evaluation. Seeing them interact will offer a first-hand look at their culture fit. You will also receive different perspectives on the candidate's work ethic – all invaluable information to evaluate their fit!
Interview questions should directly relate to your company core values. Provide applicants an opportunity to lead the conversation to see if their personality will fit the position. Don't be afraid to trend slightly off topic and ask unusual questions. This can offer a real impression of their core values. Example of interview questions could include:

What type of culture do you thrive in?
Describe values you are drawn towards and provide an example of your ideal work space.
Based on what you've seen from our company, describe how our culture would work for you.
Has there been a time when you worked for an organization and you felt you were not a strong culture fit? Tell me about why this was not a good fit.Why do you want to work here?
3. Onboarding New Employees
Once you have hired your new employee, you must not stop there. Follow the individual through the cultural induction process to ensure a solid start with the entire team. Schedule a meeting within their first month in the role. You want to make sure this individual feels like an integral part of your company. The perfect match leads to a positive attitude, productive innovations and a long-term employee.
Learn More: Elements of an Effective and Efficient Employee Onboarding Program
In conclusion, never underestimate the importance of being culturally correct. Employees who are happy in their new role integrate faster and become brand ambassadors to your company and products.
Looking for top talent to join your team? Contact Sparks Group to be your partner in recruiting for your culture fit, and remember: diverse teams perform better than like-minded individuals!
Sparks Group is a national staffing agency, expediting the acquisition of talent with specialized recruiting experts for industries including administrative, accounting, creative, and technology professionals at all levels of an organization.