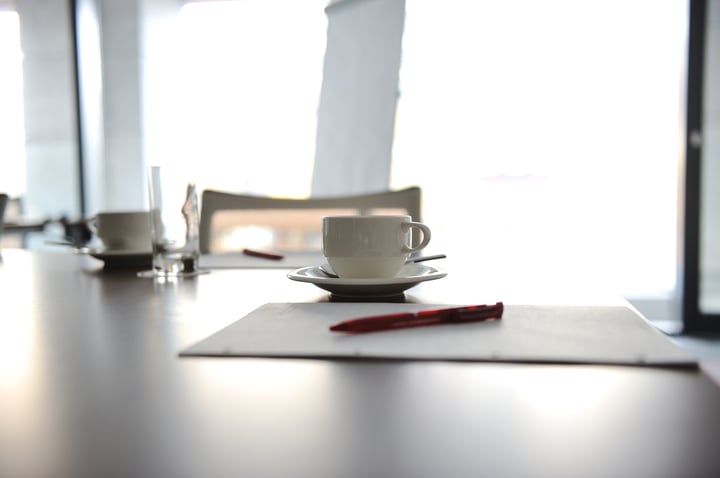 The coronavirus pandemic has caused unprecedented change in our society, particularly in the way we work. Stay-at-home orders, and ongoing distancing restrictions forced employers to think differently about how work is completed and evaluated, and what success will look like now and in the future.
Planning a strategy for a post-COVID workplace is tricky, to say the least, as the scope and gravity of recent changes is so great – and so unprecedented. There is no playbook for this and it is difficult to determine which changes will last long-term.
However, examining the trends and thinking about the future, there are some effects of the pandemic that are likely to take hold and change the workplace, post-COVID. These include:
Related Reading: 3 Ways Staffing Companies Can Assist as Employees Return to Work
Remote Work
Nearly half of employees (48%) will work remotely at least part-time, according to Gartner.1 This will change the work experience for employees, who must develop their technology, communication and collaboration skills to be successful. To manage a remote workforce, employers must revise telecommuting policies, employee expectations and evaluations, career paths and more. Additionally, employers should consider new strategies for remote employee recruitment and onboarding, engagement, training, and retention.
Related Post: Remote Working Now is an Investment in the Future


Distributed Offices & Rotating Days
An alternative to fully remote work, employers may rethink the 'central HQ' office model. Replacing a single, central hub with several smaller, distributed offices can help to minimize the spread of COVID-19 and other infectious diseases by having fewer employees in the same location at once. If the offices are located closer to employee residences, it can also help to minimize the transmission of disease over public transportation by reducing rush hour commutes.
Free Download: Ensuring a Safe Work Environment Checklist


Paid Sick Leave
Before the recent coronavirus outbreak, the only federally-mandated sick leave was the 12 weeks of unpaid leave covered by the Family & Medical Leave Act (FMLA). Many employees that had symptoms of illness were unable to stay home from work because they didn't have access to paid sick leave, which may have contributed to the spread of the illness.
The Families First Coronavirus Response Act (FFCRA) provides 80 hours of paid sick leave to help employees manage illness, but will expire at the end of this year. One lasting effect is likely to be additional legislation at the state or federal level that will provide paid sick leave on a long-term basis.
Businesses should keep an eye on evolving regulations that may affect their own policies and prepare to respond accordingly.


Customer Interactions
One major change that has already been implemented at many companies and is expected to last in the post-COVID workplace is around customer interactions. While a traditional face-to-face meeting was often viewed as a way to honor high-value clients in the past, customers may likely appreciate the efficiency, convenience, and reduced risk associated with a phone or video call instead.
In addition to meeting your customers where they are, businesses may also consider adapting the customer experience: redefining a brick-and-mortar strategy to emphasize omnichannel orders and fulfillment; adapting customer care to ensure that even without face-to-face interactions, the customer experience is a positive one - whether it takes place by phone, over email, through a chatbot, or some combination of channels.


Work-Life Balance
As work from home has taken hold, companies have developed a different view of the work day. A traditional 9-5 may not be suitable for the current and future workplace: instead, companies that are flexible about work hours may find that not only are employees happier, an improved work-life balance can lead to higher employee engagement and retention.
In a recent survey,2 95% of HR leaders admitted that employee burnout was sabotaging retention efforts, while employees that had high rates of engagement were more likely to stay with their current employer.
Moreover, employees that telecommute and have figured out how to create and maintain a better work-life balance are more productive - 20-25% more productive than in-office employees, according to a study by JD Edwards.


Emphasis on IT / Technology
The evolution of the workplace means that companies are more reliant on technology and on the IT team that supports it. Technology is critical for remote work, as employees rely on conferencing, messaging and collaboration applications to complete work tasks. Moreover, a distributed environment may be more vulnerable to cyberattacks, so the expertise and vigilance of the IT team will be even more important.
Related Reading: How to Build a Remote-Enabled Tech Stack


Employee Monitoring / Management
If remote or distributed work is here to stay, companies may rethink how they manage their people. Communications must be restructured, and evaluations will likely be shifted to task-completion and quantitative measures, where possible.
Monitoring a remote workforce is a new experience for many businesses. Gartner discovered that 16% of employers have adopted passive employee data collection to assist with this, including virtual time clocks, monitoring computer/phone usage, and location and movement monitoring.


Flexible Workforce
32% of organizations3 are likely to replace full-time employees with contingent workers, such as temporary or contract employees. This will provide the flexibility that businesses need to cope with unpredictable, fast-changing conditions - temporary and contract employees are a scalable resource, with little responsibility attached to the employer in the event of a future reduction in force. At the same time, businesses can be certain that they have access to qualified, cost-effective human resources as needed to ensure business continuity.


If you are creating a return to work strategy, or are interested in exploring options for workforce flexibility, contact Sparks Group today. Our proven track record of success with placing qualified candidates for temporary, contract, and direct-hire positions, as well as our Payroll Services offering, can help you get the flexibility you need to minimize risk, manage costs, and keep headcount low during economic uncertainty.
---
Sources:
[1] https://www.gartner.com/en/human-resources/trends/future-of-work-trends-post-covid-19
2] https://www.tinypulse.com/blog/13-surprising-statistics-about-employee-retention#:~:text=Work%2Dlife%20balance%20is%20more,burnout%20is%20sabotaging%20workforce%20retention.
[3] https://www.gartner.com/smarterwithgartner/9-future-of-work-trends-post-covid-19/