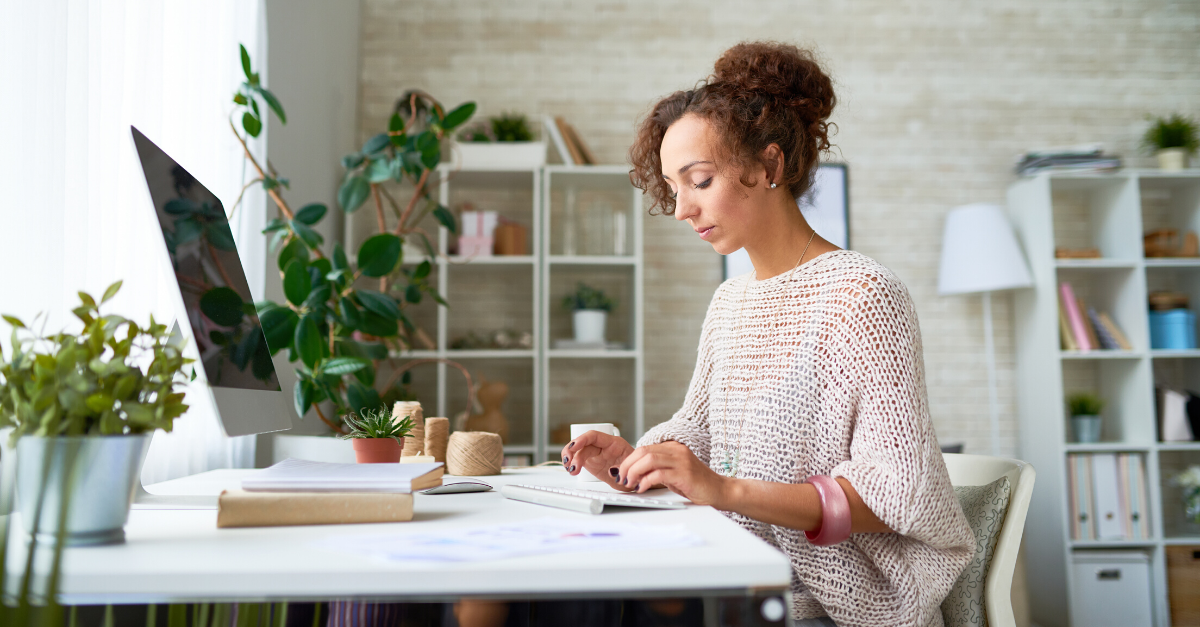 Management consultant, author, and iconoclast Gary Hamel said, "You can't build an adaptable organization without adaptable people--and individuals change only when they have to, or when they want to." And we're feeling that right now as businesses around the world practice social and professional distancing, using telework, virtual offices, and work-from-home setups to combat the spread of COVID-19.
While the number of businesses offering remote work options has increased dramatically in recent years (up over 150% since 2007), that only represents about 4% of American employees. Many employers do not feel comfortable abandoning the tradition of office-based employment and many workers, too, prefer to get up and head into the office in the morning; however, in this moment, we need to engage our organizational adaptability and make a change. Here are a few reasons to embrace telework for now – and potentially for the future.
Remote-friendly recruiting means you can hire the best person for the job – no matter what.
Chris Herd, Founder and CEO at Firstbase, published a piece on LinkedIn recently where he observed that the smartest businesses are prioritizing remote work capabilities because it means that you're never limiting your search for the best candidates by your metro area. Instead, you're able to hire transformative talent and keep your business on the competitive edge of your industry.
Telework increases employee retention.
In talent acquisition, we place priority on retaining our teams. In order to do that, it makes sense to invest in the capabilities to allow for remote work. Studies by GSA and Gallop consistently find that, "teleworkers report more job satisfaction and higher engagement levels. They are also less likely to want to leave their current organization than non-teleworkers."
When teams can work from anywhere, organizations are ready for anything.
In the world of business analysis and intelligence, leaders often look to maturity models to determine how stable an organization is right now – and what they need to do to improve. A key element of this process is analyzing reactivity, or how severely unexpected events impact an organization's ability to get work done.
Teams that are remote-ready can work from anywhere – even if they are suddenly required to practice social distancing, unable to travel to the office because of severe weather, or are otherwise geographically displaced.
Learn More: 4 Tips for Managing Remote Employees
Working from home is good for the environment.
A long drive to work can be a drag – and it also creates greenhouse gas emissions that contribute to the growing climate crisis. Many companies are investing in cloud-based infrastructure improvements that will increase the number of employees working-from-home in order to reduce the number of cars on the road each day. In a recent study, it was revealed that the, "telecommuting policies of Dell, Aetna and Xerox cumulatively saved 95,294 metric tons of greenhouse gas emissions last year, which is the equivalent of taking 20,000 passenger vehicles off of the road."
While organizations may be keeping telework-capable teams at home right now to prevent the spread of COVID-19, leaders may consider promoting more regular remote work to join the global fight against greenhouse gas emissions.
Remote teams save money.
A reduction in the square footage necessary to run a business can mean significant savings in outgoing expenses. Whether an organization shifts towards a smaller, more flexible space featuring touchdown stations and collaborative workspace to accommodate part-time telework or abandons the office park altogether, there's a lot of money to be saved in making these changes. Back in 2019, Aetna left behind 2.7 million square feet of traditional office and ultimately saved more than $75 million per year.
Learn More: Hire Remote Workers
Right now, the immediate and pressing need to adopt telework probably seems overwhelming to many business leaders. However, when businesses are forced to change by outside circumstances, it may reveal long-term lessons that allow teams to be more adaptable in the future. A look at how remote work practices and policies can boost retention, save money, improve organizational maturity, and positively impact the environment may mean more people will be working from home when the fight against COVID-19 is long over.
Sparks Group is a nationally-awarded agency with in-depth experience across various industries and local markets. Connect with our dedicated recruiting experts to streamline your recruiting process and access top-quality candidates.