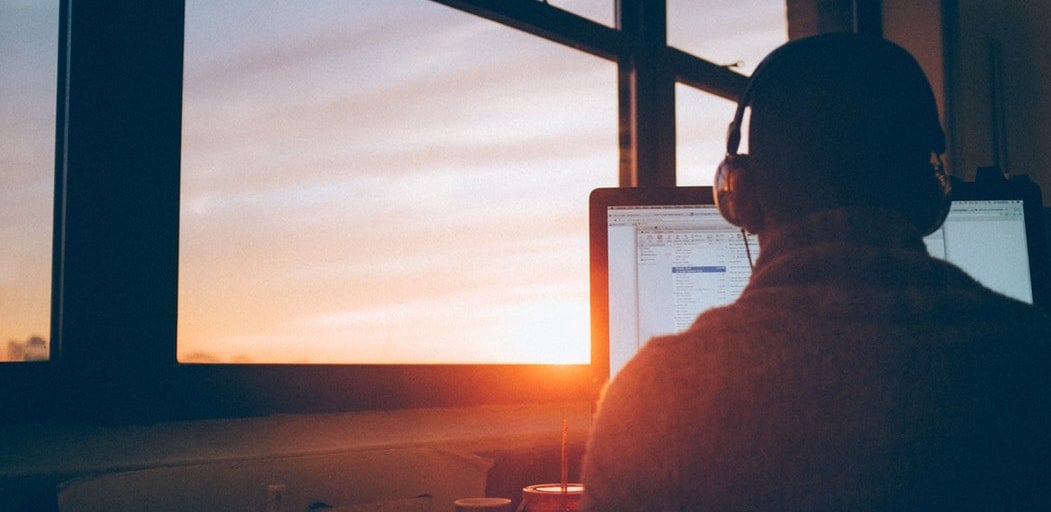 Information Technology (IT) employees are in high demand – which can spell trouble for employers. It can be difficult to retain highly-skilled, experienced technology employees when other companies are actively recruiting them.
Reducing employee turnover in IT can be critical to a company's long-term success, so it is important to understand why employees voluntarily resign – and what you can do to stop it.

Top Reasons IT Employees Leave Their Jobs
1. Compensation and Benefits
A recent survey from Dice found that 68% of technology professionals want to take a new job to make more money, and that 70% would take the same job with another firm for as little as a 15% pay increase.
To combat this, employers should make sure that their compensation packages are consistent with local market conditions. This can be done internally by monitoring competitors' pay and benefits packages; however, this information can be difficult to access due to confidentiality restrictions.
An IT recruiting partner can be extremely useful in applying knowledge of local market conditions to gauge the appropriate pay range for a job. Staffing agencies have access to compensation information that may not be available to regular businesses, and they can use that information to help determine competitive salary ranges for different jobs.
Learn more: Four Recruiting Strategies for Technology Positions
2. Career Path
Research published by SHRM showed that workers, particularly the Gen X and Millennial workforce, resign from their jobs to pursue promotion opportunities or better career paths.
Employers should promote from within wherever possible and communicate career paths to employees so they understand the opportunities available within the company. Providing up-skilling and training tied to internal career paths can be an added benefit so that employees aren't tempted to leave.
3. Work-life Balance
A survey from Glassdoor found that 87% of employees expect their employer to support them in balancing work and personal commitments. There are a number of ways that an employer's support of employee work-life balance can be communicated:
open-door policies
flexible work schedule
telecommuting
job-sharing
part-time schedules
Learn More: Is Achieving a Work-Life Balance Impossible in Tech?
Allowing employees the flexibility needed to manage personal commitments can not only reduce turnover, it can also improve engagement, productivity, loyalty and commitment among your employees.
4. Bad Fit
The 2018 Retention Report from the Work Institute found that the rate of people who voluntarily resign from their jobs in the first year of employment is increasing dramatically, accounting for 40% of total turnover in 2017. Leaving a job so soon after hire indicates that the recruitment process is to blame.
The same study found that 34% of all candidates, regardless of tenure, report "culture issues – bad fit" as their main reason for leaving. As competition for top IT candidates grows more intense, and pressure on recruiters to fill technology jobs quickly increases, the likelihood of a bad match between candidate and position grows.
An IT staffing agency can help – using professional IT recruiting expertise to match applicants to jobs and communicating clearly with all parties throughout the hiring process – the potential for a bad match can be reduced significantly.
Hiring Top IT Employees With A Staffing Agency
Several years of increasing demand for technology employees outpacing available talent has led to an IT labor shortage. This, combined with a candidate-driven labor market of low unemployment and strong economic growth, makes employee retention more critical than ever.
To reduce turnover at your company, consider enlisting the help of tech recruitment companies like Sparks Group. As a dedicated staffing partner, our recruiting experts can not only provide you with top IT employees, but also offering strategic insights into improving employee retention.
Sparks Group offers IT staffing services with recruiters specialized in discovering and placing top IT talent. Our knowledge and expertise in compensation and benefits, improving processes and communications, and career planning helps our partners retains IT employees best fit for their company and culture.
Are you having difficulty attracting and retaining IT employees? Connect with our IT recruiting experts to learn how our services can streamline your hiring process and helps to reduce employee turnover.
---
Sources:

https://insights.dice.com/2019/03/14/reasons-tech-pros-quit-jobs-2019/
https://www.shrm.org/resourcesandtools/hr-topics/talent-acquisition/pages/workers-are-quitting-jobs-record-numbers.aspx
https://cdn2.hubspot.net/hubfs/478187/2018%20Retention%20Report/Work%20Institute%202018%20Retention%20Report%20043018%20-%20Final.pdf