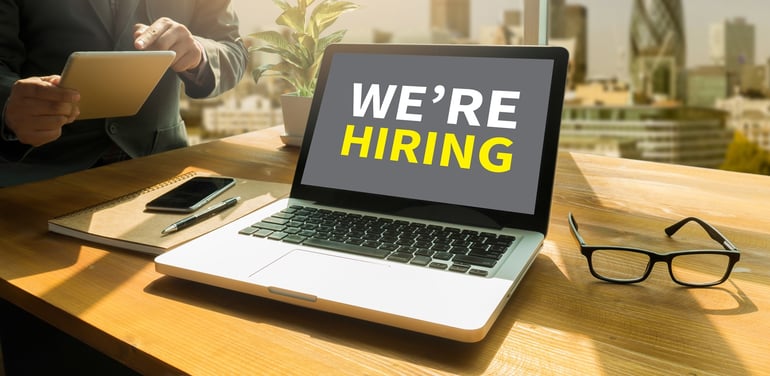 Moving into 2018 and with unemployment levels shrinking across the United States, the IT recruiting process is becoming more and more competitive across the industry. Human Resources, procurement departments and IT decision makers are challenged with a gap between open roles and quality applicants to fill the positions.
IT jobs are expected to increase 22% by 2020, a faster than average growth rate for the U.S. job market. Demand for software developers alone is expected to increase from 28% to 32%. In the tech industry, it's long been a well-known fact that skilled IT workers are difficult to find.
Related Content: 4 Simple Ways to Boost Your Job Post's SEO
IT Jobs and the Recruiting Process
Typically, when a company has an opening for an IT position, it will take them 50 days to find a suitable candidate. An extended job opening can indicate the challenges of filling that IT position, including scarcity in skilled workers to a slow time of year when candidates look for new career opportunities.
In some instances, attracting top talent comes down to the job listing itself, including language, format, and flow.
Candidates want to see detailed job descriptions on sites like LinkedIn, Indeed, and Monster. These listings should state what the job is about, what they will receive for working with you, and a detailed explanation of expectations within the role. If you aren't displaying enough relevant information, you simply won't see any applications come in.
Before posting your job listing, make sure that none of these key details are missing:
1. Salary information
The number one detail candidates look for is information pertaining to salary and compensation, according to a 2016 Glassdoor survey. Even providing a salary range is better than no information.
2. Required skills
Along with a description of the job itself, candidates are going to be looking at the digital technology skills they need to possess before applying. List the number of years workers need to possess these skills. For example, include the requirement of five years of management experience, any necessary degrees or certifications, and programs and software candidates should be proficient in.
3. Benefits
In the competition to attract top talent going into 2018, candidates are looking for employee benefits including healthcare, dental and vision insurance, 401(k), paid time off, student loan contributions, and sick leave. In your job posting, list benefits they will receive if hired and limitations. An example might include twenty days vacation and up to one year of student loan contributions.
4. Unique Perks
These days, companies often offer more than standard benefits once associated with employment at a firm. Nowadays, rewards programs and perks are often anticipated by job seekers too. These perks include free lunches and gym memberships, telecommuting opportunities, happy hours, gaming rooms, yoga classes in the break room, beers on tap and gourmet coffee in the lounge. These unique benefits reflect company culture and give applicants a chance to get to know what to expect as an employee.
5. Training opportunities
IT workers, specifically engineers, are always looking to learn more about their constantly evolving industries. Companies should highlight in their job postings any on-the-job training opportunities as well as well as other free or reduced-cost programs provided to help employees take the next step in their careers.
Related Content: 10 Ways to Improve the Candidate Experience
Sparks Group is a recruiting and staffing agency that works as a strategic partner to provide fulfill a company's IT staffing needs. We manage the talent acquisition process and provide businesses with a vast network of highly qualified candidates. Schedule a free consultation with Sparks Group today.
---
Sources:
https://www.computerworld.com/article/2502348/it-management/it-jobs-will-grow-22--through-2020--says-u-s-.html
https://www.bostonglobe.com/business/2016/02/19/the-war-for-tech-talent-escalates/ejUSbuPCjPLCMRYlRZIKoJ/story.html
https://www.glassdoor.com/employers/popular-topics/hr-stats.htm