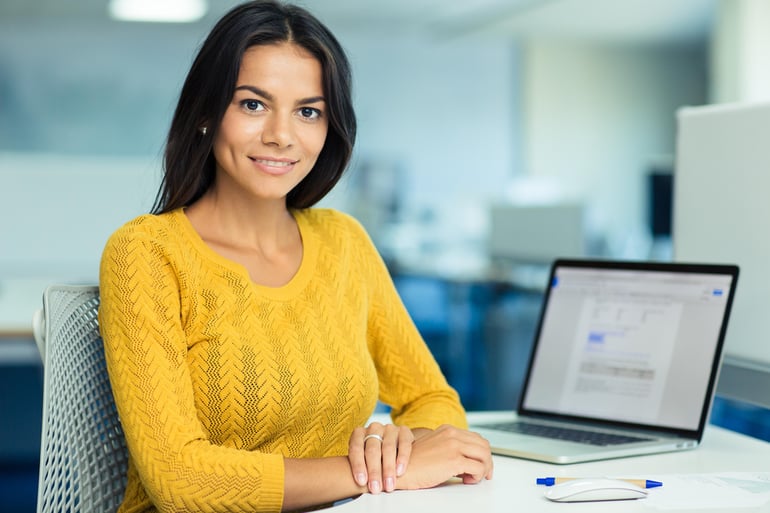 With tax season quickly approaching, employers may be wondering how they will take on the additional paperwork and workload required to ensure the necessary tax reports are filed properly and on time. Employers lacking the internal resources or staffing required for tax season often hire seasonal workers to help them prepare their tax returns, whether that is through internal recruiting efforts or utilizing a
staffing agency
.
Evaluate Internal Needs
Employers should assess their tax season needs prior to hiring seasonal talent and identify what tasks need to be completed by a tax associate, and where that hire can free up internal resources and efforts. Having a game plan in mind with clear expectations is essential for making the most out of a
proactive recruitment
strategy, and ensures the success of that hire.
Identify Qualified Prospects
There are several factors to consider when searching for the ideal tax preparer prospect, including their accounting or law background and their ability to effectively communicate with clients and diagnose their tax needs. Candidates demonstrating that they care about client needs are likely a strong fit. A strong tax preparer prospect should also have several years of accounting or tax prep experience or should have a certified public accountant (CPA) certification.
Contract Length
Employers should also consider the longevity and retention likelihood of a seasonal hire. While the tax season wraps up by the mid-April filing date, employers may want to hire an employee they could develop a long-term relationship with to answer any off-season questions they might have, such as when they prepare for an audit. Looking ahead, business heads should also determine if they would want to hire the same preparer each tax season to reduce friction since they are already familiar with the company.
Using The Right Channel To Find Strong Candidates
There are several hiring strategies for reaching out to qualified candidates to bring on to handle your tax season needs. While there are benefits to each, not every channel will be the best fit for your company.
Prior to posting a job ad or working with a recruiting agency to fill a seasonal tax position, employers should make sure they are clear on the timeframe and scope of work for the seasonal employee to ensure they find the talent they need for the duration required.
1. Posting Online Ads
Posting ads online is a fairly inexpensive and common practice for finding talent, whether they are to fill seasonal, part-time, or full-time positions. Employers can specify their unique needs in the ad, promoting that applicants know the expectations and experience required to take on the seasonal tasks prior to an initial interview.
While this method can be effective for generating potential candidates, it means your business will need to sift through a large number of resumes to weed out unqualified applicants. Keep in mind that a recruiting agency can help take this workload off of internal staff, which would help mitigate that challenge.
2. Employee Outplacement Services
Another possible channel for tax season talent is to contact employee outplacement services from organizations helping displaced or laid-off employees find work1. These businesses specialize in helping a former employee transition into their next job, which means that they could have experienced talent ready to fill seasonal tax needs.
3. Work With A Hiring Agency
One effective method for finding tax season hires is to work with a recruiting agency specializing accounting recruitment as well as seasonal placement. Recruiters can take the internal burden of searching for and interviewing talent, as well as making sure prospects have the correct qualifications, freeing up your staff to focus on other important tasks. Agencies can also vet potential candidates and offer recommendations on which are most likely to successfully complete necessary tax tasks.
Set Early Expectations
Once you've found potential hires, it's important to make sure they are aware of expectations and work practices prior to hire to ensure a successful relationship and that they complete your tax-related taxes efficiently on time.
Interviewers should be prepared to discuss qualifications and scenarios with a potential hire including:2
Their preparer tax identification number (PTIN)
What happens in the event of an audit
Their tax background, including relevant certification(s) and if they have prepared tax returns before

Who will sign the return. Businesses should avoid hiring preparers who hesitate to do so.
Work With Sparks Group To Fill Seasonal Needs
Sparks Group is a nationally-recognized recruiting firm that specializes in providing employers with high-quality talent to fill seasonal and temporary needs, such as for the tax season. We offer guidance and resources that can free up internal hiring workloads, reduce time and cost to hire, and ensure that you make the right hire to meet your unique needs.
Interested in filling a seasonal or temporary talent need? Connect with a Sparks Group recruiting expert at Sparks Group to discuss how we can help.
---
[1]
http://www.theincometaxschool.com/wp-content/uploads/2010/11/2010_Free_Guide.pdf
[2] https://www.forbes.com/sites/kellyphillipserb/2014/01/22/11-questions-to-ask-when-hiring-a-tax-preparer/