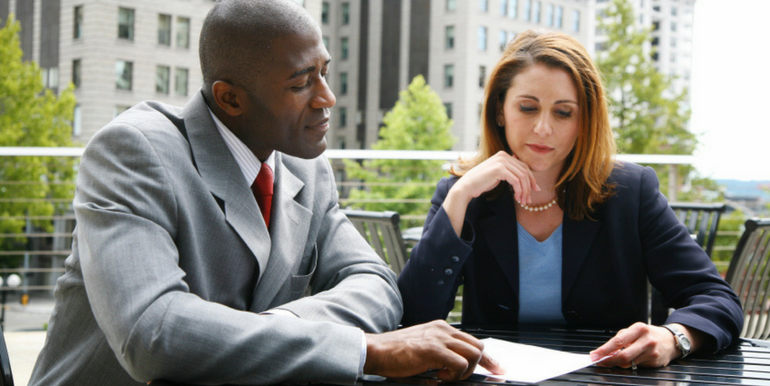 Contract to hire jobs are an excellent way for employees and companies to gauge if the position and company is a good fit for all parties.
Candidates who accept contract to hire opportunities gain the benefit of short-term employment with the opportunity to become full-time employees at the end of the contractual period. Many job seekers see a contract to hire position as an invaluable foot in the door to companies they're interested in working at full time.
Utilizing a temporary or contract to hire approach gives companies the flexibility to evaluate a candidate's skills and cultural fit in the workplace over a period of time before investing in a full-time candidate. At the end of the contract period, neither the employer or employee are under any obligation to make a full-time commitment at the end of the contract.
When deciding whether you want to take the contract to hire approach, consider how you can best utilize a contract to hire employees to meet your business goals.
Here are some ways companies can benefit from engaging contract to hire employees:
Try before you buy

- According to the Society for Human Resource Management's (SHRM's) Human Capital Benchmarking Report, the average cost-per-hire for companies is $4,129

1

. The biggest benefit to utilizing contract to hire employees is the ability to see how they perform in their role before making a significant investment. Contract to hire allows an employer to evaluate an employee's hard skills, soft skills, and cultural fit within the company prior to offering a full-time position with the added expense of benefits on top of base pay. Likewise, the employee has the opportunity to experience the company and decide if the organization is a good fit before making a long-term commitment.




Engage contractors as if they were permanent employees

- Be careful not to treat contract to hire employee differently than full-time staff. Contract to hire employees should be made to feel welcome and as a valuable part of the team. The contract period also provides the candidate with an opportunity to evaluate if the company is an ideal, fit for him or herself. If you're serious about the contract to hire employee eventually becoming a permanent employee, it's important to engage them from the start, investing time into training and development and providing insight into the company's big picture goals. Contract employees that are made to feel disposable will be less likely to accept a full-time offer, and at the end of the day, that's what both parties are normally aiming for.



Attracting and retaining top talent should be a priority for all companies, and contract to hire opportunities are an excellent way for both candidate and company to evaluate performance in a role, with the ultimate goal of the candidate becoming full-time.
There are many benefits of using temporary and contract to hire employees. By giving contract workers an opportunity to "audition" for the role, engaging them just as you would a permanent employee, leveraging their unique skills and talents, you are more likely to end up with a well-adjusted permanent employee. And if they don't work out for the role in question, but they have shown great promise, keeping them in mind for future opportunities will ensure that the experience was well worth the resources allocated.
If you're currently recruiting for a contact to hire position but are stretched for time or resources, partner with Sparks Group. We specialize in finding top talent for temporary, contract to hire, and full-time positions across multiple divisions and industries.
Sources: https://www.shrm.org/about-shrm/press-room/press-releases/pages/human-capital-benchmarking-report.aspx