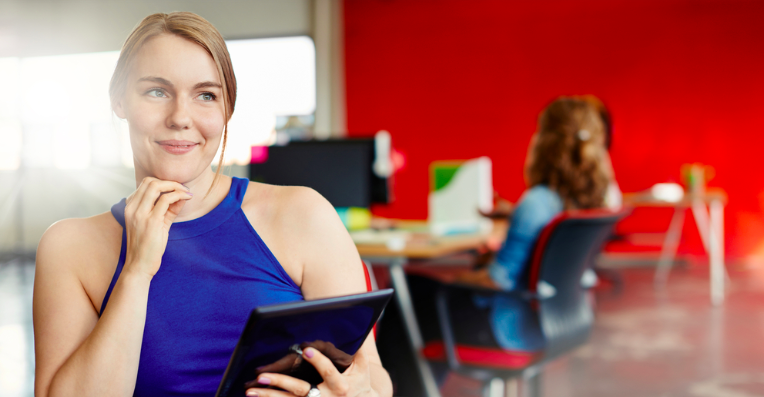 In today's tight labor market, choosing a staffing agency can be a critical step in creating a comprehensive, effective recruiting program. Talented, experienced professionals are in high demand across all job types and industries; and competition is fierce among companies looking to hire. Partnering with a staffing agency can help to solve these problems and provide advantages as well.
Before partnering with one of the experienced employment agencies, you must first evaluate your company's needs by answering a few basic questions. This will help you to better evaluate a staffing agency, focusing on the partner companies whose strengths fit your specific requirements.
Evaluating Your Need For A Staffing Agency
1. What parts of the recruiting function will be outsourced?
A staffing agency can take on some (or all) of a company's recruiting process, depending on your needs. It is important to know what you will require of a staffing partner, for example:
To improve candidate sourcing;
To forward top candidates for review;
Or to perform pre-screening, background checks, and skills tests as well.
A client may also ask a staffing agency like Sparks Group to perform initial interviews, forwarding only the top 1-2 candidates for client review and selection. Establishing your intentions for outsourcing in the first stages of agency review will help you evaluate a potential partner based on how well they can meet those needs.
Sparks Group is a staffing agency that works closely with businesses to understand and solve their staffing needs and challenges. With specialized divisions per industry, Sparks Group's expert recruiters leverage years of experience addressing recruiting challenges for all types of industries and lines of business.
2. What types of employees do you need?
Are you looking for temporary or seasonal employees to come aboard and fill a short-term need? Do you often require temporary help on an emergency basis with no prior notice? Some firms prefer to hire contract employees to work on a specific project with specific limitations; while others need assistance with direct hires, where a staffing agency sends forward candidates for regular full-time hire
Learn More: Benefits of Using Contract and Temporary Employees
3. Is there a department or function of focus?
Is your company expanding its technical department, or does the introduction of new products require additional salespeople? Current and future needs will help drive the staffing agency selection process, as different agencies may have different areas of focus as well, which can be aligned with yours.
Once you know what you need, you can begin to evaluate staffing agencies to find the right one for you.
What To Look For In A Staffing Agency
1. Solid team structure / dedicated point of contact
A staffing agency that appoints a single point of contact for their clients will ultimately gain a better understanding of company needs and culture to help make the best recruiting decisions. It is also important to understand the team dynamic at the staffing agency so that in the event of an emergency or if the POC is unavailable, the client's needs will still be addressed appropriately.
2. Candidate sourcing strategy
One of the key reasons to partner with a staffing agency is to access a large pool of qualified candidates. Staffing agencies work to build and maintain relationships with candidates for current and future positions, creating a network of active and passive candidates to make a mutually beneficial match between company and employee.
Understanding candidate sourcing strategies is a good way to evaluate different agencies, as it can provide insight into the agency's values and determine whether they are aligned with your own.
3. Niche industry experience
Are you looking for a staffing agency that specializes in your industry, or in a specific department or function? If your company is focused on growing the technical department, for example, Sparks Group's IT staffing division has the industry knowledge and qualifications required to best serve your needs.
4. KPIs
Finally, once you have narrowed down the staffing agency field, you can evaluate potential partners by asking for information on the key performance indicators (KPIs) that are important to you. These may include time-to-hire, cost to hire, quality of hire, recruiters per account rep, or submittals per placement. Tailor the information you request to the problem you are looking to a staffing agency to solve and ensure that their strengths match your needs.
Staffing agencies benefit businesses by saving them the time and effort of reviewing hundreds of resumes, and qualifying and screening candidates, completing this work faster and with better results than most internal teams. They can provide a scalable workforce, with an extensive talent pool of candidates to choose from.
Partnering With Sparks Group
Sparks Group is a nationally awarded staffing agency, with specialized divisions to meet your industry's staffing needs. Our strategic approach is leveraged to improve the recruiting process, from sourcing to interviewing and placement, for short- and long-term scalability.
Contact Sparks Group today to improve your organizational flexibility and agile responses to changing business conditions, while optimizing and streamlining the recruiting process and access top-quality candidates.