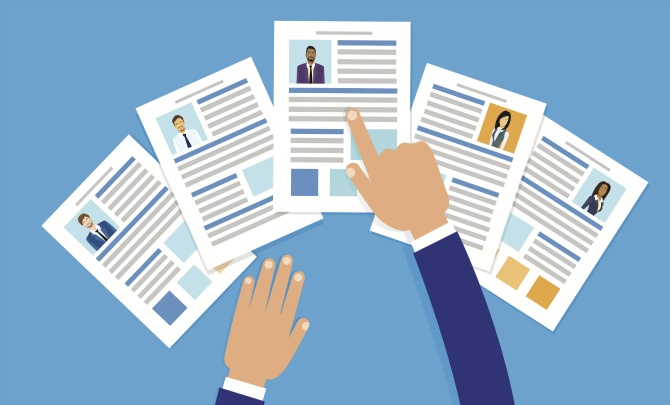 Top Tips to Leverage Your Yearly Timeline as a Key Staffing Tool
No matter the structure of your organization's accounting period cycle, the calendar is a critically-important tool in planning activities, next steps, both in the near-term and in planning for the future. And as the leaders of most organizations would agree, this approach is essential to keeping organized and ensuring the company and its employee teams are focused on the tasks and goals at-hand to achieve maximum success.
Learn More: 4 Recruiting Strategies for Accounting and Finance Professionals
And, while you might think you are doing great at managing all of these calendars, project timelines, and deadlines you have spaced out throughout the year, chances are there are some modifications and adjustments you can make, with the help of your staffing partner, to maximize these plans and ensure you have access to the top talent you need to staff your projects.
Here are some examples of the types of projects, milestones, and talent needs that could occur for companies in the accounting, finance, professional services, and/or federal contracting realms:
January: Securing your auditors, and other key activities, including:
Processing payroll with W-2s and Accounts Payable for 1099 employees;
Conducting year-end audits for corporate accounting departments; and
Preparation of corporate tax returns - through mid-March and into filing by the April deadline to close out the prior year's tax season.
May/June: Secure your teams for contract close-outs, and:
While hiring sometimes slows following the end of the tax season, summer accounting interns are in demand particularly during this timeframe; and
Audit review and preparation ahead of the close of the fiscal year for local government entities and non-profits on June 30.
August/September: Complete contract close-out activities, and:
Ramp-up staff with data entry/Excel experience to as budget season for accounting departments begins in September; and
Additionally, teams are preparing during this time for corporate year-ends coming in the October-December timeframe.
August/September: Lining up your tax professionals for the new year, particularly those with ledger experience and familiarity with tasks required to close books at the end of a fiscal year; and
December: Solidifying your team ahead of the Federal proposal season. Other activities taking place at the end of the year include:
Manufacturing and inventory audits, typically requiring staff with inventory experience and a willingness to work overtime on New Year's Eve for companies to start with fresh books on January 1.
The Takeways:
The bottom-line? Planning is essential to achieving not just top outcomes, but securing the best in available talent to make them happen. Having focus around annual projects, along with adopting a seasonal approach to your staffing planning will help your internal recruiting teams yield the best talent.
Additionally, finance and accounting recruiting firms like Sparks Group available to assist with your contingent and full-time staffing needs, allowing your internal teams to focus on core business objectives.